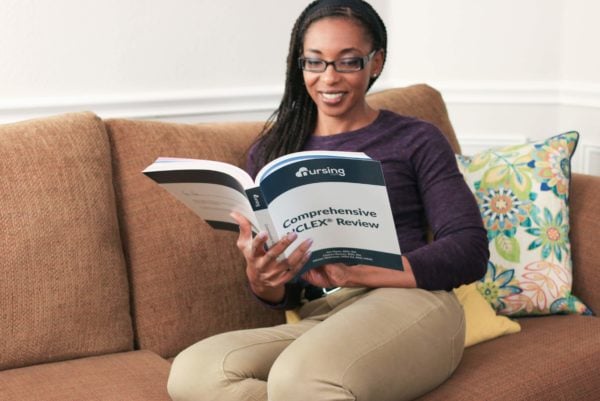 What are you struggling with in nursing school?
NURSING.com is the BEST place to learn nursing. With over 2,000+ clear, concise, and visual lessons, there is something for you!
So You Want to Be a Nurse?
Are you cut out to be a nurse? Wondering how hard nursing school is? What are the nursing school prerequisites, and do they matter?
If you are asking yourself these questions, we can help! NURSING.com is a team of nurses that have been there and know the pain.
How Hard is Nursing School . . . REALLY?
Being a nursing major is a little different than other majors. I'm not saying the other majors are a walk in the park, but.. nursing school is more like having a baby. Nine months of nausea, vomiting, and sleepless nights culminate into one stressful event, and then, in the end, you wonder why the hell you did it in the first place!
Many college courses consist of exams and papers and maybe a lab or two thrown into the mix. Nursing school consists of many different deadlines and exams to keep straight for each course!
Managing your time is essential to being successful in nursing school. You must be very purposeful with your time – including your time off.
Things nursing students have to juggle include:
Math exams
Med quizzes
Large and small exams
Clinicals
Clinical paperwork
Care plans
Concept Maps
Simulation labs
Skills check off
Certifications
Very large reading assignments
Learning how to take nursing school exams (the dreaded "select all that apply" questions and multiple-choice questions with all right answers but you have to select the most correct answer)
Pharmacology
Learning about nursing research and understanding evidence-based practice
Learning how to write in APA format
Learning medical terminology all while trying to understand the flow and culture of various health care facilities
As you can see, there is a lot to try and keep straight. This is easier for some than others. Some people go into nursing as a second career and have many other life commitments and the aforementioned items.
Others are solely focused on school. Others have some life commitments but are able to focus mainly on nursing. Dealing with all of the demands of nursing school will look different for everyone.
NURSING.com Resources for all Learning Styles
To fill the gap in learning styles we have created free resources that address nearly every learning style. While nursing school may still be hard, we are on the mission to make it easier to learn by creating resources that match your needs:
Here are a few of our resources (click to learn more):
Nursing School FAQs
Here is a list of some of the most common questions we get about nursing school. Just click the drop-down arrow next to any question you might have!
Why Be a Nurse?
There are many reasons you may want to become a nurse. Whether you have a family member who is a nurse or you like the pay, it is safe to say that all walks of life congregate in the nursing field.
Not surprisingly, these questions will become a theme throughout your nursing school experience and career. Answers can vary, and there really isn't a "wrong" answer. The most common reason why someone wants to become a nurse usually results from an encounter with another nurse who has touched their life. (link to a nurse is there)
But no matter if you like the medical field or want to feel like you made a difference, the reason is only part of your decision. Considering the nursing school, the prerequisites, the lifestyle, etc., can become overwhelming. NRSNG is here to help break this down for you.
What is Your Path to Nursing?
Which path is for me?
You might think that after deciding that you want to become a nurse, it's as easy as just picking a school. However, there are quite a few different paths to actually becoming a nurse. How hard is nursing school? That will depend on many different things. There are different degrees you can obtain to get those two beautiful RN letters after your name.
Licensed Practical Nurse (LPN/LVN): An LPN is not a registered nurse but is similar. As an LPN, you provide more basic care to patients (bathing, vitals, administering meds, and so forth). You can obtain this degree in as little as 12 months, and then you must pass the NCLEX-PN exam to obtain your license. LPN's report to RN's and physicians. Many LPN's work in the outpatient or nursing home setting as most hospitals do not routinely employ LPN's to provide the majority of direct patient care.
Associates Degree in Nursing/Associates of Science in Nursing (ADN/ASN): This is a 2-year degree in nursing obtained at a community college. After completing this vigorous course work, you must pass the NCLEX examination to practice. After graduating with your ADN/ASN and passing the NCLEX, you are a Registered Nurse (RN). If done full time, this takes approximately 2 full years. This is the fastest and cheapest way to become an RN.
In October 2010, the Institute of Medicine released a report recommending that 80% of the profession of nursing be bachelor's prepared. Read the full report here. Research shows that hospitals that employ more BSN-prepared nurses have better outcomes. Read the studies that support that here. Therefore, if you're an ADN/ASN-prepared nurse, it's going to be harder to get a job than if you were a BSN-prepared nurse as many hospitals and health care systems are trying to comply with these recommendations.
Bachelor's of Science in Nursing (BSN): This is a 4-year degree obtained at a college or university. You still take the same NCLEX board examination that the ADN/ASN graduate takes, but you would have BSN, RN after your name instead of ADN/ASN, RN. The BSN degree will enable you to graduate school immediately and be more marketable, as many hospitals are looking at hiring mostly BSN-prepared nurses.
RN to BSN bridge programs: These programs are offered to people that have their ADN/ASN and want to obtain their BSN. Some of these programs are offered completely online, some in class, and some are online and in class. The length of these programs can vary. You can obtain your ADN/ASN, start working as an RN, then complete an RN to BSN program while working. Some employers may offer tuition reimbursement, so if you plan appropriately, this can be the most cost-effective avenue to obtaining a BSN.
Accelerated Bachelor's of Science in Nursing (ABSN): This is an option for someone who already has a bachelor's degree in any field. You just need to have the appropriate nursing prerequisite courses. They are roughly 18 months long and incredibly intense. The only courses in this program are the nursing core courses.
Direct-Entry Master's of Science in Nursing (MSN) or Accelerated MSN: This degree is for someone who already has a bachelor's degree in another field. Upon completing the program, they will have both their RN licensure and their Master's of Science in Nursing (MSN). It is a long and rigorous course schedule, and many programs require you to choose a specialty upon application, which can be difficult to do if you're not sure which area of nursing you'd like to go into.
What is the NCLEX?
The NCLEX is your nursing board exam. It is a comprehensive computerized exam. It's anywhere from 75-265 questions, and you have up to 6 hours to take the exam.
You take the test and a few days later will find out if you passed or not. Once you pass this exam, you are officially a registered nurse! If you do not pass, you must wait 45 days before you can test again and test no more than 8 times a year (unless your specific state indicates otherwise).
To sit for this exam, you must graduate from a nursing school, register with the appropriate state board of nursing (wherever you plan to practice as a nurse), and register for the exam.
Which school is for me? Many factors come into play when deciding which nursing school is best for you. These factors include cost, location, the timing of schedule, degree, current educational level, first-time NCLEX pass rates, and accreditation.
What do you mean by first-time NCLEX pass rate?
The NCLEX pass rate is the percent of program graduates that pass boards on the first try. This is important to know! You want to know what percent of each graduating class is passing boards the first time around because if their graduates pass boards on the first try, that means they were adequately prepared. (ADD PASS RATES BLOG POST) You can find this information on the state board of nursing website (just Google ____________ board of nursing to find their websites).
What do you mean by accreditation? Basically, your nursing school must be accredited by the appropriate accrediting body to say, "Yes, this school provides education under a nationwide standard for nursing."
If you ever want to go to graduate school, you must graduate from an accredited nursing school. Many employers will only hire nurses that have graduated from an accredited program.
The two accrediting bodies for ADN/BSN programs in the United States are the Accreditation Commission for Education in Nursing (ACEN) and the Commission on Collegiate Nursing Education (CCNE).
When choosing a program, it's important to know if the school is accredited and when their accreditation expires. (Will the accreditation expire / will they be going through the renewal process during your time there?) You never know what the future may hold, so it's a good idea to go to an already accredited school, so you don't have to worry about it in the future.
Nursing School Prerequisites
At NURSING.com our goal is to develop an army of nurses capable and knowledgeable enough to care for the most complex patients in any setting.
There are a handful of nursing school prerequisites that nearly every nursing program in the country is going to require you to take. These include:
Microbiology (1 semester with lab)
Anatomy(1 semester with lab)
Physiology (1 semester with lab)
Chemistry (1 or 2 semesters with lab)
Life Span Development (Developmental Psychology) (1 semester)
Statistics (1 semester)
Many schools will also require TEAS and HESI exams as a requirement for entrance.
While different schools will have minor differences in other prerequisites, these are the ones that are generally common across all programs and the ones that you should focus your energy on and ensure that you perform well in.
Recently, a nursing professor told us that her program would not even consider students with a C in any of the above classes.
Do Nursing Prerequisites Matter?
A common question we are often asked by pre-nursing students is . . . "Why do I have to take all these classes . . . what do they have to do with nursing?"
Before becoming a nurse, I asked myself the same question . . . "Why should I care about Chemistry to be a nurse?"
Let me give you two reasons why you should focus on your nursing school prerequisites and strive to learn all you can from them.
Your acceptance into nursing school depends on it
They are the foundation of everything you do as a nurse
First of all, you will have a hard time getting into ANY nursing school if you don't do well in the above classes.
One of my pet peeves is hearing nurses tell pre-nursing students that they don't REALLY need to know anything from their prereq courses or that they just need to pass them and forget them . . . or worse yet . . . C's get degrees.
So let's discuss WHY each of these classes is vital to your career as a nurse.
(I am going to list each course and discuss how it applies to nursing.)
Microbiology
Did you know that some antibiotics only work on gram-negative bacteria?
Do you know what a gram-negative bacteria is?
Did you know that the phospholipid bilayer of the cell plays a critical role in cellular structure?
Does the word "Kreb's Cycle" make you Kreb your pants a little bit? Just a little?
I will be the first to admit that I did NOT enjoy taking Microbiology as a prerequisite to nursing school . . . either time (yes, I had to take it twice after getting a D the first time).
However, understanding the cell, its structure, and its vital role in the body is central to understanding how the human body works.
Now that I have been a nurse for several years, I honestly wish I could rewind the clock and take Micro one more time . . . in fact, I am currently reading a book on Cellular Biology . . . for FUN!
Please take this class seriously. It will pay enormous dividends in the long run.
Anatomy and Physiology
Seriously . . . this is possibly one of the most important courses you will take during your nursing education.
Once you take A&P in your nursing prereqs you will never cover human anatomy again in as much depth. Most nursing schools require pathophysiology, and it's hard to understand the abnormal human anatomy and physiology if you don't understand normal human anatomy and physiology.
By the time you take MedSurg in nursing school, you will be expected to know what an osteoclast is and why it matters to a patient with osteoporosis.
Understanding the functions of the liver well before you learn how to care for a cirrhosis patient or learn to interpret a BUN (yes, BUN on a liver patient) will pay massive dividends in the long run.
Chemistry
Chem plays a key role in pharm and general physiology within the body.
Did you know that Acid-Base Balance is driven largely by hydrogen?
If you understand the properties of hydrogen and how it functions with the body, your ability to understand what is really happening with your patient multiplies exponentially.
This applies to general chem principles . . .in the end, the human body, is just a heap of atoms.
Make Chemistry a major focus in your nursing school prerequisites.
Statistics
This course can be an easy one to gloss over.
It seems irrelevant when you look at what a nurse does all day.
However, if a manager suggests that every nurse needs to start wearing polkadot scrubs because she saw an article about it . . . how would you respond?
This is a ridiculous example, but understanding Statistics helps you learn how to look at data and draw APPROPRIATE conclusions analytically.
Not only does this play a key role in looking at and analyzing nursing research, but it helps you on the path to critical thinking . . . which is so important in nursing.
Are you able to draw relevant conclusions when looking at mounds of data?
What I want to point out to you is that nursing schools nationwide haven't just tossed a bunch of difficult classes at the wall and said . . . "everybody takes these" . . .
The prerequisites required for nursing school are carefully selected, and each one plays an important part in your knowledge base as a nurse.
Don't brush these courses off . . . focus on gaining all the information you can from each one and draw the connections you can to real-life nursing.
Nursing school is hard, and these courses will help you in preparing for the gauntlet.
Set Yourself Apart
The truth is that you and EVERYONE else will be vying for an acceptance letter to nursing school. So what can you do to stand out?
Filling prerequisites is the basic part of getting into nursing school. People who go above and beyond stand out, but they are also more prepared for nursing school and transition better into nurses.
Start with getting your Basic Life Support (BLS) certification. Anyone can get this, and it is such a key part in getting to the next step.
So what is the next step?
Getting a medically-based certification.
For example, you can get certified as a nurse assistant (CNA), patient care technician (PCT), or emergency medical technician (EMT). Many EMTs end up getting their paramedic's license, which is a great way to get more comfortable with autonomy.
Have you already applied for nursing school?
This is where you need to get involved and start to network. Start with the student nurses association (SNA) at your prospective school. E-mail the President of the SNA and ask for any opportunities to volunteer or participate in community service.
Introduce yourself to the people who make the acceptance decisions. Including…
The dean of nursing
The director of the school of nursing
The associate directors of the school of nursing
You can do this through social media such as LinkedIn, e-mailing them, or by just going to their offices and saying, "Hi, my name is…."
Are you still in high school?
Take college courses (like the prerequisites listed above), or get AP credit through your high school. AP credits show that you are a motivated individual and can handle learning at a higher level because, let's face it, nursing school is HARD.
Our Stories
Alrighty . . . so really, how hard is nursing school? Each of us at NRSNG had different things going on in our lives when we went through nursing school.
Jon:
Nursing NEVER crossed my mind until I was 26 years old. I debated between Medical School and Physician Assistant School when a buddy of mine (who was in Medical School) introduced me to CRNA.

After some research, I was intrigued by the schedule and salary of CRNA. After being accepted into an ADN program, I decided not to pursue nursing after all and completed a degree in Business Management instead.

One week into my first job in the "business world," I discovered that I was NOT cut out for it.

I later applied and was accepted into a private Accelerated BSN program for people with a previous bachelor's degree.

When the 18 month BSN program started, my wife was 7 months pregnant, I was 29 years old, we had moved 1,300 miles away from family to attend, we knew no one in town, and I was sure I would fail out!

Nursing school was tough and stressful at the time. We had no money, and I kept seeing the student loans climbing higher and higher.

When I wasn't home with our newborn child, I was at the school studying my butt off to reach my goal. Classes were crammed into short semesters, I kept seeing members of my classes dropping or failing out, and we had several professors who didn't seem to care about teaching us.

By the time I finished school, we were over $60,000 in debt, and I had no job. Yes, nursing school is hard and stressful, but I am glad I did it.
Susan:
I had my Associate's degree in applied art and science from a community college, which allowed me to skip most of the prerequisites. I still had to take microbiology, organic chemistry, A&P, and other classes, but I could get general education out of the way.

I was married without children while going through nursing school, and honestly, my husband was my rock for so much of what I needed. Most times, nursing school advice says that you will be non-existent to your family, and even though that is true, I still had someone to pick me up, cheer me on, and push me to the finish line.

At first, I was able to do school full time and not work during school. I am thankful that while I learned how to be a nursing student, I wasn't working. However, I was strongly encouraged to get a job as a patient care technician (PCT) and in the pediatric emergency department at the local hospital. This made a difference for me. I learned more than the books or professors could ever teach me, and things started to make more sense.

Despite not having children, a job, or financial concerns, I found nursing school hard. I struggled with concepts and I was constantly overwhelmed. What made me really mad is that it did not need to be this way. I felt like the nursing instructors made concepts confusing and tried to scare you. They would assign unbelievable amounts of reading and paperwork and then be smug if you got a question wrong that was hidden in the pile of information they gave you.
Kati:
I was 19 when I started my pre-nursing courses. I was in a relationship with my now-husband (John), but I didn't have any other major life commitments outside of college athletics. I took the pre-nursing coursework at community college while I played basketball there at the same time. I obtained my Associate's in Applied Science and then transferred to a BSN program about 3.5 hours away from home. I attempted to do my nursing coursework and play basketball at my BSN program at the same time. That only lasted a semester. I was totally overwhelmed with the constant workouts and traveling to games hours away with early clinicals the next morning. I quit basketball to focus on nursing. John and I broke up around that time as well. I obtained my CNA license, got a part-time job at a local nursing home, and worked for a semester doing nursing school. That ended up being just as stressful as playing basketball and nursing school, and I only did that for a semester. During the last two years of nursing school, I focused on my coursework and volunteered as a tutor for pre-nursing students and at the local middle school. By the time I got around to my senior year nursing school commitments, John had proposed, and we were planning a wedding and a marriage, maintaining our long-distance relationship, and trying to finish up nursing school and land a job. I interviewed for jobs in April, graduated from school in May, tested in June, got married in July, and started my first nursing job in August.

It was quite the whirlwind.

While I didn't have kids, a mortgage, or a marriage to try to balance during school, I still had quite a few commitments/stressors going on in my life. I was your traditional college-aged student in my nursing class. About half of us were traditional students, and the other half were not. I felt like the professors, clinical instructors, and patients took the non-traditional students more seriously because they were older and experienced life a bit more than myself and some of my classmates. I tried not to take on more than I could handle but made some mistakes along the way. Nursing school was very stressful itself, and it was hard to learn the balance between what was manageable to take on and my schooling. Looking back, I would have made some different decisions to try to alleviate as much life stress as possible during school because the nursing school itself was very overwhelming without all of the other distractions.
Tips to Make Nursing School Less Hard
Is nursing school hard? – YES.
But is it worth it? – HELL YES!
The fact that the journey to RN is so hard should not deter you. In fact, it should motivate you to accomplish your goal.
At NURSING.com, we are here to help you on the path.
We even created Nursing Cheat Sheets to help you along the way.
Self Confidence – on the first day of nursing school (or maybe before the program even starts), all the students that will be attending with you (your "COHORTS") will gather in a room. Nursing professors and possibly the Dean of the program will stand up and tell you horror stories about how hard the program is, how many people will fail out, and how you will have to give up your entire life. While this may all be true, I want you to do one thing for me . . . look around the room and realize that you were accepted into the program. It is NOT an accident that you are sitting in that seat. As humans, we oftentimes like to think poorly of ourselves . . . that somehow everyone else in the room is more prepared for nursing school. Don't do this!
How Do You Learn – everybody learns differently? Are you a visual or an auditory learner? Understanding HOW you learn is just as or possibly MORE important than studying material. You can begin to focus your energy on studying via your optimal learning method. To help you uncover how you learn take the VARK Questionnaire HERE.
– It's never too early to start learning how to be a master of your time. One of my pet peeves is hearing people say, "I didn't have time to get to it." You ALWAYS have enough time to do what is important to you. Learning how to identify where you should focus your time will make your life a nurse easy peezy lemon squeezy. Here is what the process looks like for me. . . . I have a notebook where I write out EVERYTHING that I want to get done . . . and I mean EVERYTHING no matter how big or small. From there, I go into Google Calendar and start to plug those tasks into actual time slots. This ensures that rather than just having a general list of things to do, I have them plugged into space where I know I will have the time to take care of the task. Separating your tasks into "NOW," "SOON," and "SOMEDAY" tasks will also help you to keep your priorities focused. Also, understand that some assignments are just not as important as others . . . they aren't. Anatomy and Physiology homework is more important than your assignment for your Underwater Basket Weaving course . . . one course will put you closer to becoming a nurse . . . and the other won't!
Chill Out – One of the biggest strengths to a strong nurse is learning when to freak out . . . and most situations don't require a freakout. Those nurses who learn how to put everything into perspective can calm an entire unit during a long and stressful 12-hour shift. This applies to nursing school too . . . I like to tell nurses that although it doesn't feel like it, nursing school eventually ends, and you will become a nurse. Learning how to take a step back and look at the bigger picture will take you a long way in nursing.
One Point Isn't Gonna Matter – There is something about nursing school that brings the grade grubber out of all of us. It is a highly competitive environment full of superior students, and it's hard not to want that 1 extra point on a test or assignment. It's important to learn how to pick your battles. In the end, what matters the most in nursing school is that you learn how to care for the patient . . . not whether or not you agree with a professor's rationale in every instance. This may seem ridiculous right now, but trust me . . . when the time comes, you are going to have to bite your tongue to avoid fighting with a professor over semantics.
Turn Off – One of my favorite sayings is . . . . "A bow strung too tight will eventually break" . . . by this, I mean that if you do not allow yourself to relax and take your mind off nursing school . . . you will eventually snap. It would help if you found ways, friends, hobbies, etc . . . that allow you to forget about nursing at times completely. I was NOT good at this while in nursing school. In fact, I became so consumed by one professor that I eventually withdrew from my nursing program; you can read my story here.
Conclusion
Our entire mission with NURSING.com is to provide you with the confidence and tools that you need to succeed in nursing school, on the NCLEX®, and in your life as a nurse.