5 Things You Need to Know When Picking a Nursing School | NURSING.com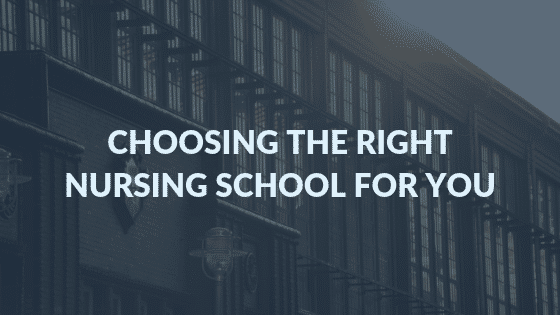 What are you struggling with in nursing school?
NURSING.com is the BEST place to learn nursing. With over 2,000+ clear, concise, and visual lessons, there is something for you!
With so many nursing schools available these days it's no wonder that picking the RIGHT one can feel nearly impossible.
Don't get overwhelmed choosing a nursing school. In this podcast episode I break down some of the key indicators of a good or bad nursing school to hopefully help you in your search for the right program for you.
No two schools are the same in every aspect so it's important to dig into the programs to find the best fit for you and your needs.
For example when I went to nursing school I ended up moving to go to a school in Illinois since it had an accelerated night program that would allow for me to take care of our son during the day while my wife worked.
So don't get discouraged if you feel like there aren't any schools near you. Expand your search outside your area and you may be pleasantly surprised by what you find just as I did.
Another major factor to consider is the pass rate as well as attrition rate. What you are looking for here is how many students are passing the NCLEX after graduating along with how many students start and successfully complete the program.
Take a listen and as always if you have any questions don't hesitate to reach out!