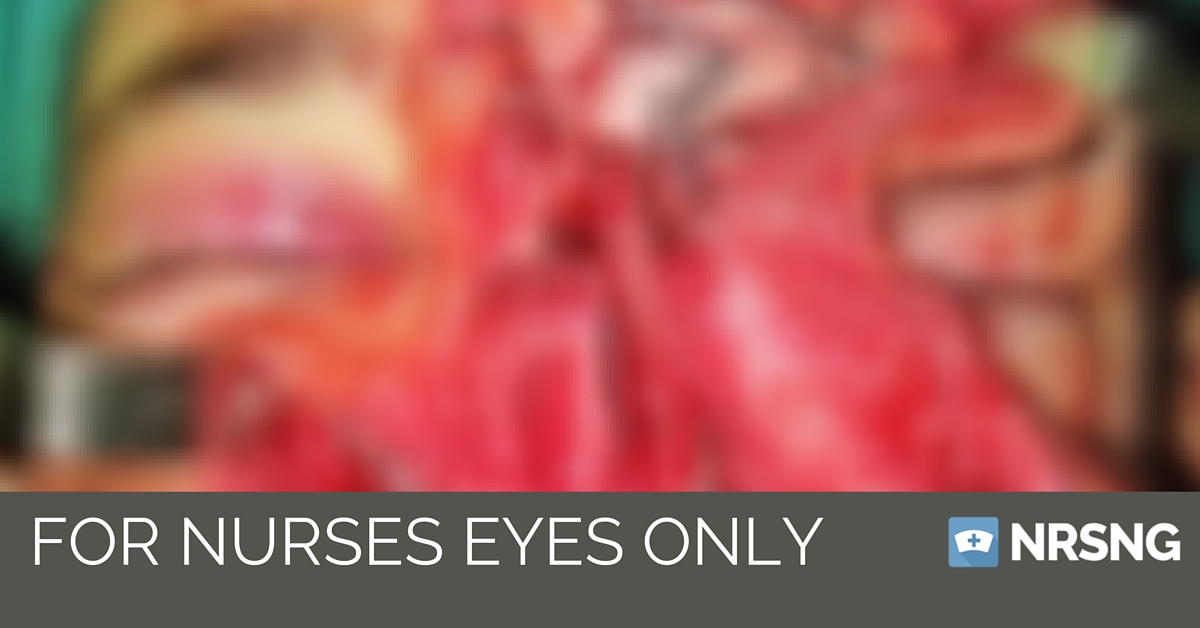 What are you struggling with in nursing school?
NURSING.com is the BEST place to learn nursing. With over 2,000+ clear, concise, and visual lessons, there is something for you!
Nurses are weird right? Often times at dinner with my family I'll get going on (what I think is) a great story . . . only to have my family start screaming . . "Stop! We're eating".
Call it desensitization.
Call it morbid curiosity.
Call it . . . just being a nurse.
But we seem to thrive and enjoy seeing or hearing morbid pictures/stories. As an ICU nurse I love seeing the pictures . . . my mind automatically switches into trauma mode. I start thinking about how I would treat the patient, what meds, bandages, etc is this patient going to need to improve.
I just thrive in the trauma setting, the business, the life-or-death situations. Call me crazy . . . I don't think you will though . . . because you're a nurse too . . . and we are all a bit crazy!
Are you like me? If so here are a few pictures you can use to gross your family out.
1. Please Hire a Professional
2. Work of Art
3. If you smell gas…leave!
4. Medication can be harmful
5. Wow
6. The miracle of life…
7. Ouch!
8. Surgeons can do amazing
8. Surgeons can do amazing things
12. His after pictures are pretty amazing
13. Electric Shock Injury
14. Fixation
15. Always wear your seatbelt
16. EEK
17. How do they put that back together
18. How did this happen?!
19. ahhhhhhhhhhh
20. Hope you weren't hungry
Ok, maybe just a few more….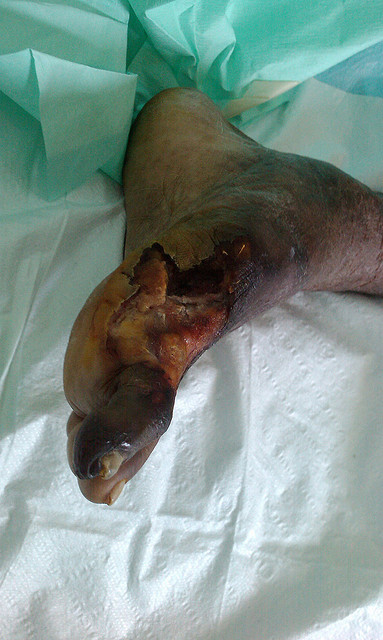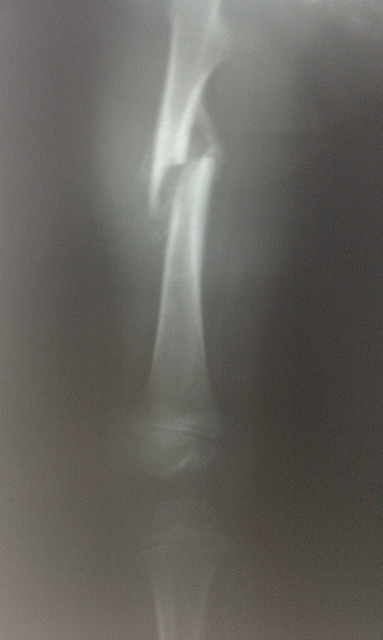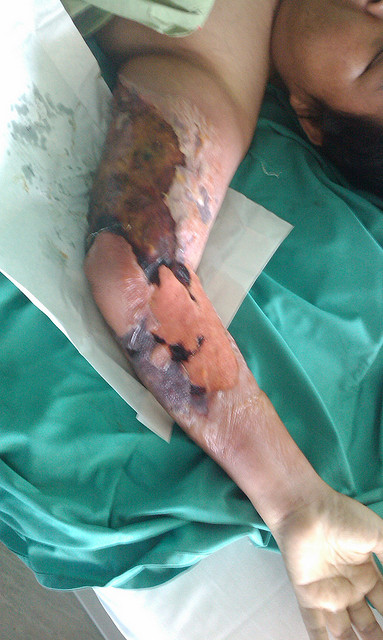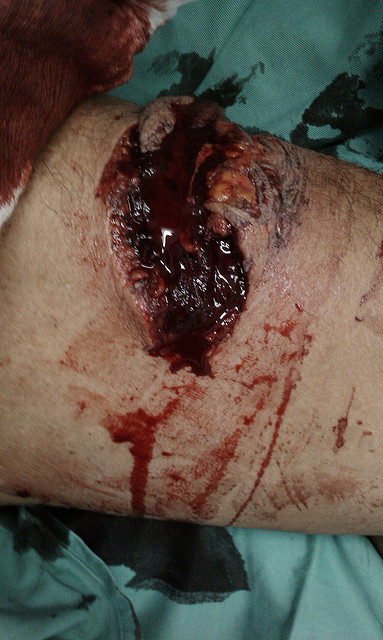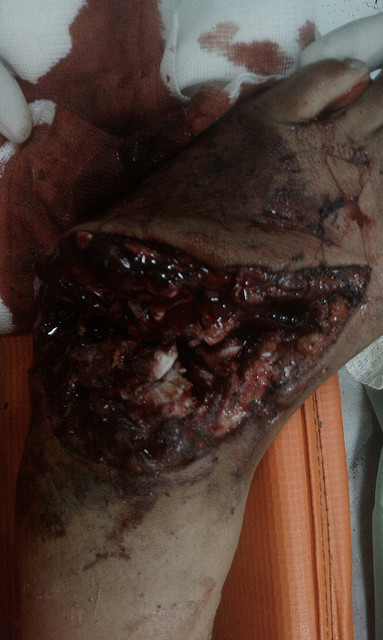 Make sure to share with your friends….
May we suggest over lunch or dinner….
Bwahahahahahaha (that's our evil laugh…)
Photo Credits: Phalinn Ooi
Post image from Maxillofacialtips —-> https://www.instagram.com/maxillofacialtips/