31 Best Gifts for Nurses and Nursing Students (under $50) | NURSING.com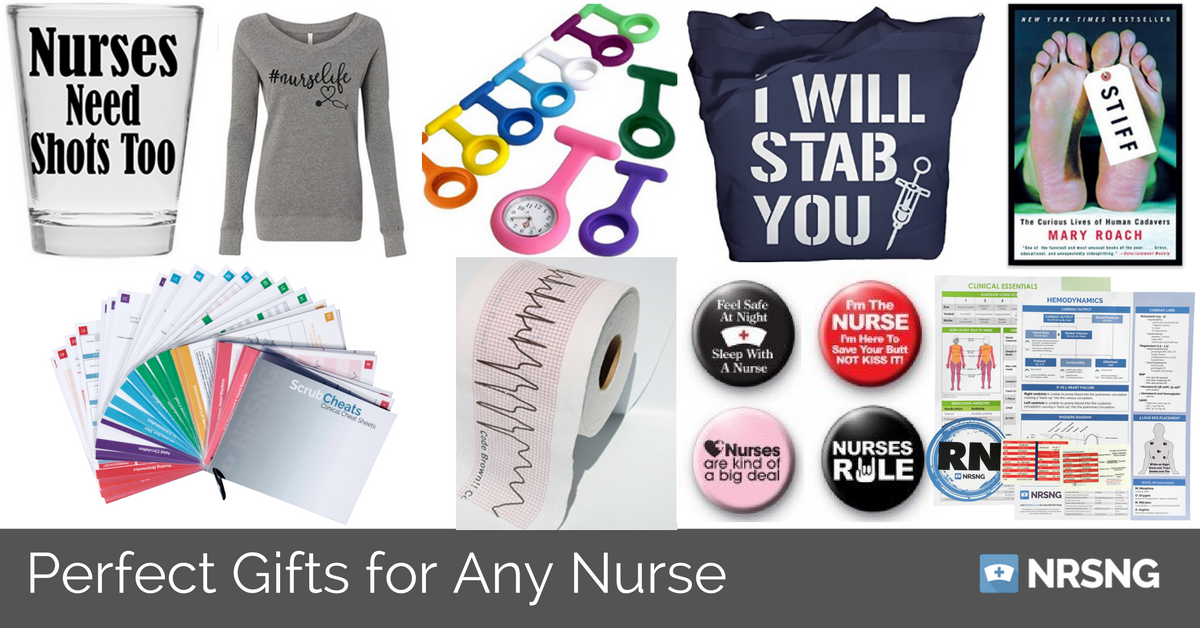 What are you struggling with in nursing school?
NURSING.com is the BEST place to learn nursing. With over 2,000+ clear, concise, and visual lessons, there is something for you!
Nursing is a lifestyle … it's so much more than a job. Nurses are inducted into a secret society … bound by a lifetime pact to save lives.
So, here is the ultimate list of gifts for nurses and nursing students.
We thrive on our secret language, killer sense of humor . . . and an unpredictable sleep schedule. And pots of coffee, lots of coffee.
Nurses are a rare breed with unique needs. I figured it'd be great to compile a gigantic list of best nursing student gifts ideas. I hope these ideas will help you make life easier for the budding nurse in your life.
They need your help to crack the code and join the coveted ranks of RN.
The best gifts for nurses are in four categories (in order):
TOOLS: Nursing tools best gift ideas

It's no secret that nurses are a fountain of knowledge. Nurses read, memorize, and understand a gazillion pages of medical information.
And that takes time and practice. Gifting a nurse or a nursing student scrubcheat is a great way to ease this burden. Not only does a scrubcheat make a fun study companion … but it also helps nurses remain sharp and knowledgeable. Makes a great Christmas or Graduation gift.
Pros
An extensive deck with 106 cards
Features latest medical information
Made from durable, high-quality material
Lifetime guarantee
Cons
View Pricing on Amazon
It's not secret … nurses struggle to stay organized in a busy, often chaotic work environment. A nursing clipboard is the one gift that can help a nurse stay organized … and sane.
Our pick of the best nursing clipboard keeps you from being overburdened … so you can run into a code brown or blue unhindered. It packs the reports and color-coded medical cheat sheets into a sleek and stylish folder.
This nursing clipboard puts the nurse in control. It provides all the information a nurse needs without bogging them down.
Pros
Sleek, stylish, and portable
Durable and water-resistant
Made from premium PVC material
Features access to an online resource library
Cons
It doesn't include a hematology sheet
View Pricing on Amazon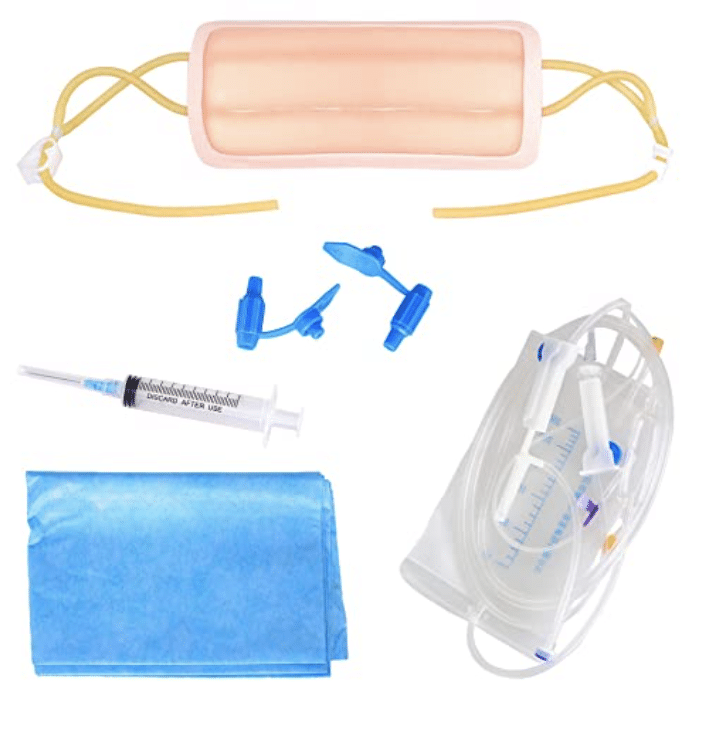 Handling patients is a delicate task … it needs finesses, skills, and confidence. Student nurses need to practice and refine their craft into an art form to excel in their careers.
An IV practice arm training kits are the perfect gift for a student nurse. It allows them to polish and perfect the ability to hook up an IV to a patient's arm.
Gifting a student nurse this kit demonstrates utmost care and support.
Pros
It has a realistic feel
Wearable design
Hardwearing for extended usage
Ships with all supplies
Cons
View Pricing on Amazon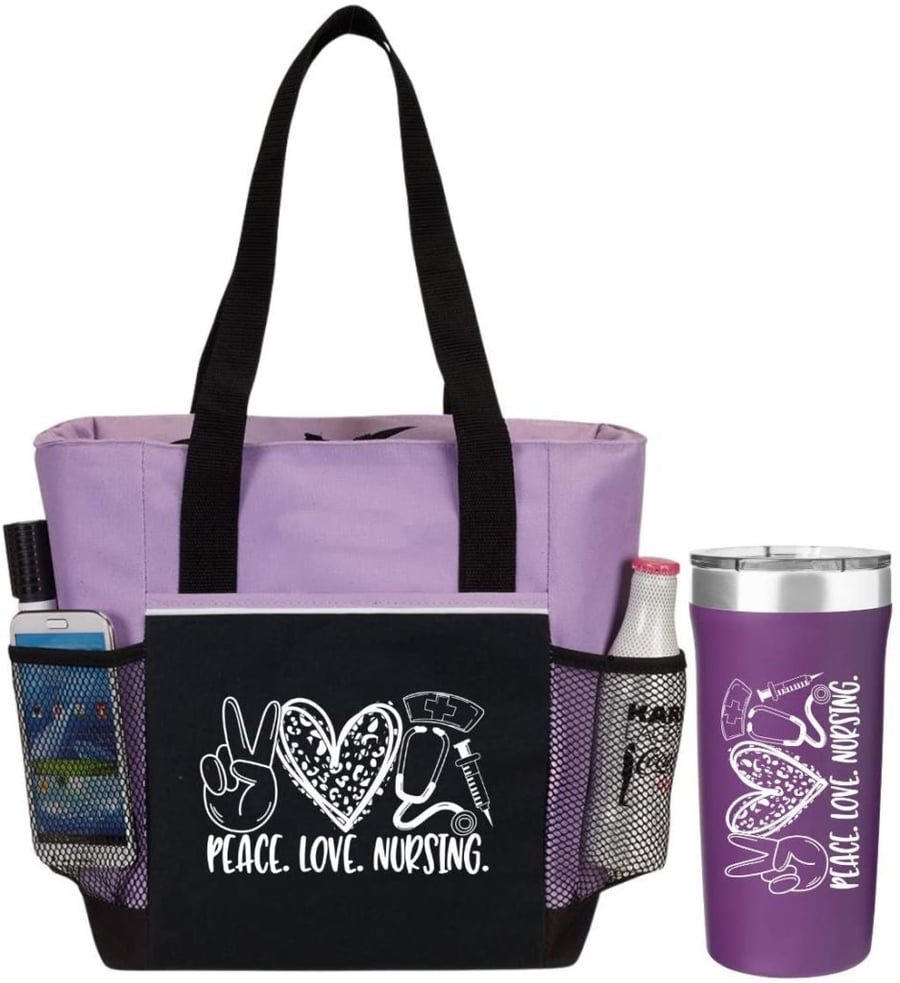 Nurses tend to lug around a lot of stuff … they often shuffle between home, work, and school. From scrubs to shoes to notebooks to their tool of trades … they need a practical carrying solution.
Backpacks are great …. but nursing bags are better. They're both practical and stylish, and tailored to a nurse's specific needs.
Nursing bags are thoughtful gifts for nurses because they accommodate everything, they need heading out the door … from cellphone to coffee to go.
Pros
Cool and stylish tote bag
Doubles as an insulated lunch bag
It comes with a stainless tumbler
Made from quality durable materials
Cons
View Pricing on Amazon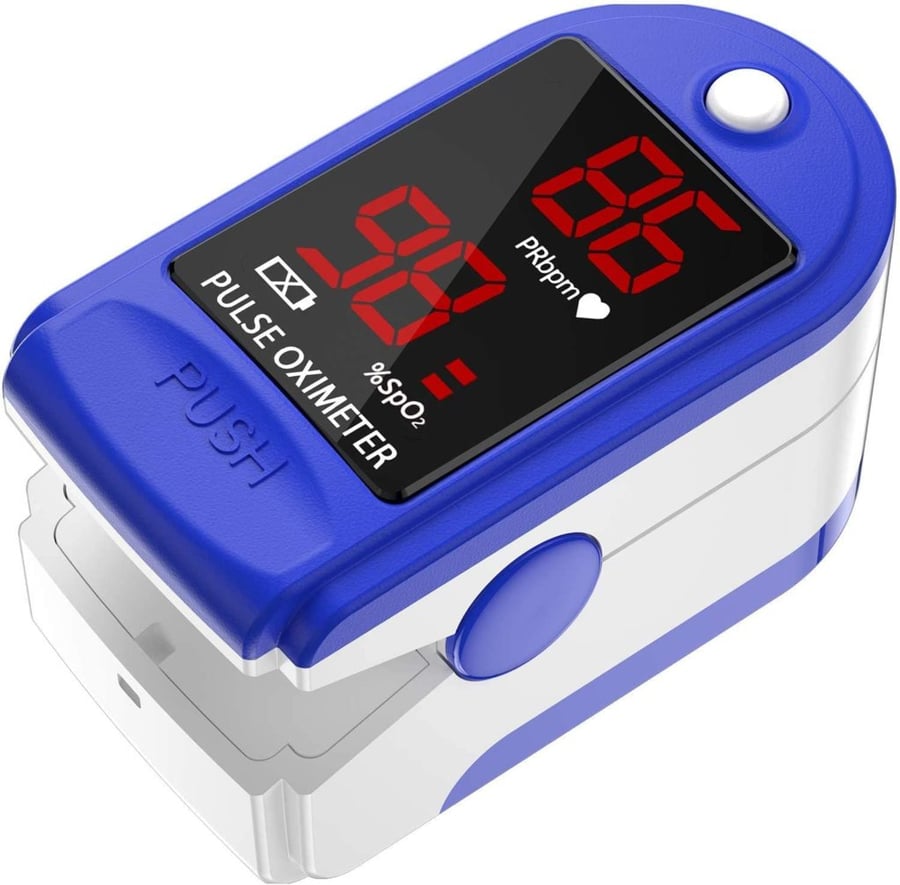 Techy and nerdy … we understand why you might hesitate to consider an Oximeter. But is promise you … a personal pulse ox is one of the best gifts for nurses.
Nurses take patients' oxygen readings almost every four hours … every hour in the HDU and ICU setting. Having a portable pulse ox handy saves them time.
Patients are happier if you don't keep them waiting … and it saves you an extra trip.
Pros
One-size fits all
Accurate and detailed readings
Large display screen
Remarkable battery life
Ultralightweight
Cons
Silicone cover tends to slip off
View Pricing on Amazon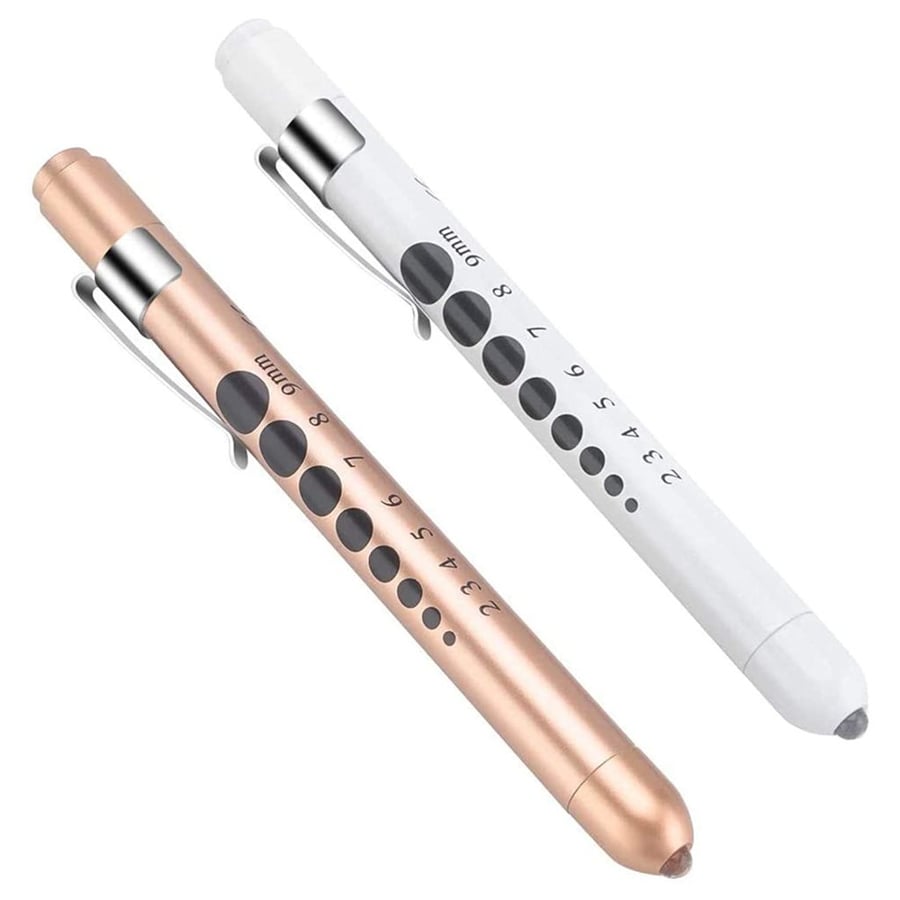 Nurses go the extra mile for their patients … including trying to light out their world. But shining a light into someone's eyes can be a tricky undertaking … unless you have the right penlight.
You don't want one that shines too bright and startles the patient. Or one that quits on you after a few uses.
The best penlights find the right balance … they are classy, professional, and extremely durable.
Pros
A perfectly balanced light beam
Ships with batteries
It uses a bulb instead of an LED
Sturdy with long battery life
Cons
Requires a little more effort to turn off
View Pricing on Amazon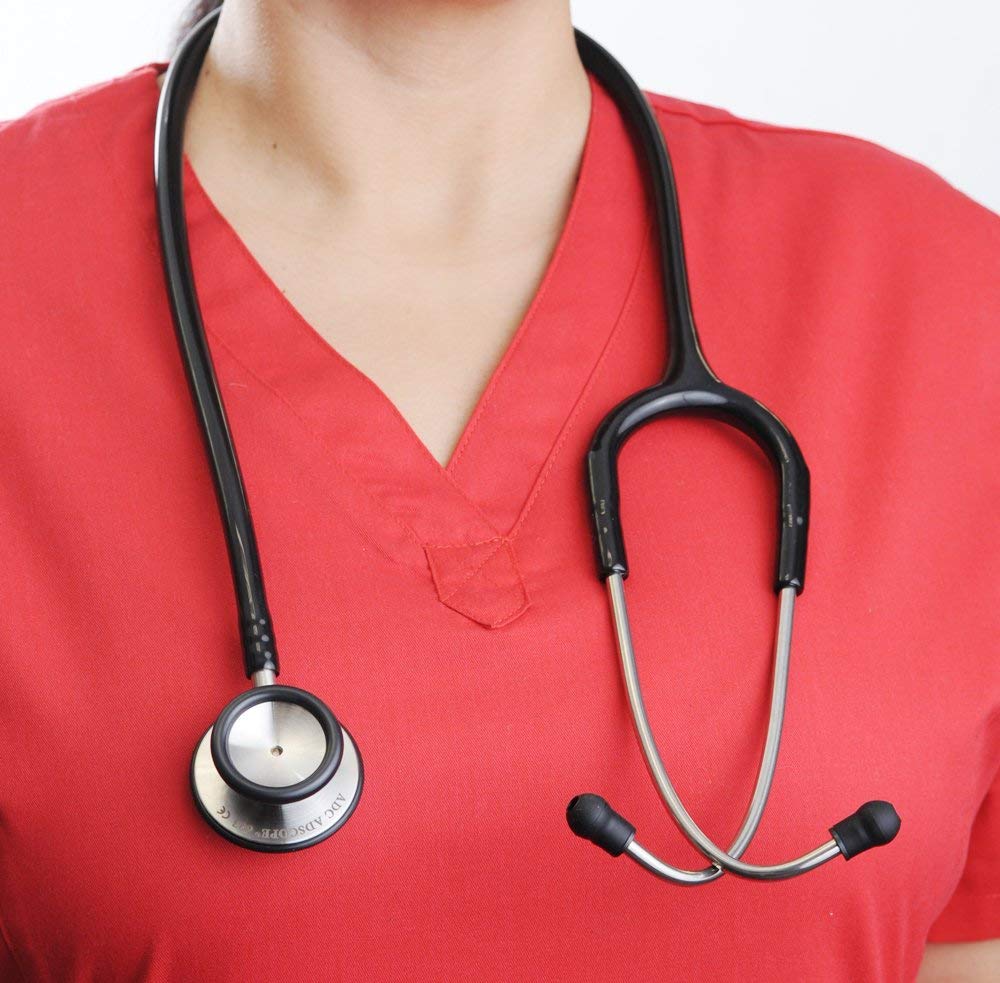 Let's face it … a stethoscope commands respect on the hospital floor. You come off as a savvy professional … ready to save lives. You should, no, you must always keep one on you.
A reliable stethoscope will not only serve you for a long time … while constantly saving the day.
Pros
Superior acoustics for seamless performance
Compact, durable, and comfortable
Includes accessories
Lifetime warranty
Cons
It might be a tad heavier
View Pricing on Amazon
Nurses are tidy, organized … and short on time. You need to keep your precious tools handy … and safe.
You simply can't have your expensive stethoscope rupturing prematurely. Or worrying over misplaced pens, thermometers, or scissors.
This stethoscope case eliminates this headache quickly … and stylishly.
Pros
Classy, stylish, and spacious
Pressure and shockproof
Dust, water, and scratch-resistant
Cons
View Pricing on Amazon
Nurses thrive on keeping accurate records … in a chaotic environment. An ordinary pen simply won't do.
Retractable pens, preferably with pressurized, quick-drying ink, make you a superhero. You can write on wet paper from some impossible angles.
Pros
Light, textured rubber grip
Waterproof for seamless charting
Retractable and smudge-free
Fine point
Cons
View Pricing on Amazon
Nurses run around … a lot. Sometimes it feels like running a marathon. Hence, they need to stay hydrated. A spill-proof tumbler or coffee mug will do the trick.
A nurse can have their hot coffee on the go – minus the spilling or scalding hazard. Or keep their favorite beverage cold and refreshing … for hours of delicious sipping.
Pros
Made from stainless steel
Keeps drinks hot for 5 hours
Keeps drinks cold for 12 hours
One-hand grip
Spill-proof
Cons
It might be hard to clean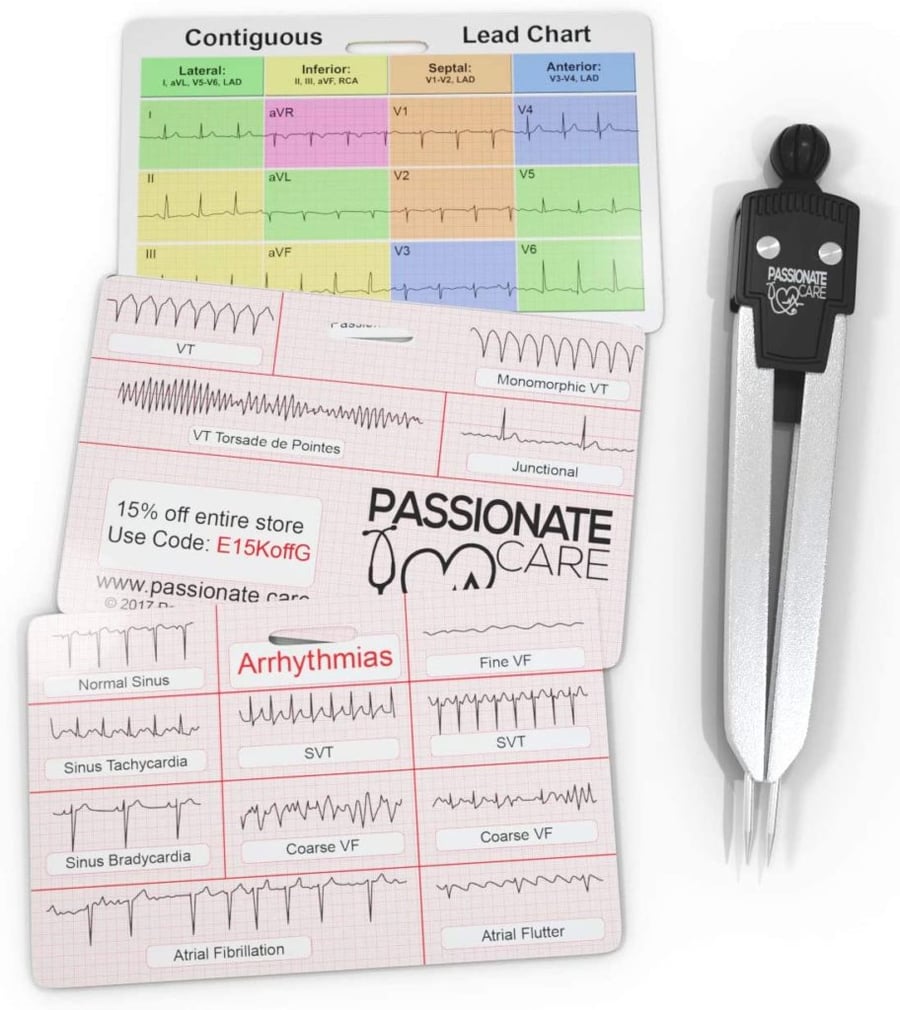 Nurses heart their patients. Corny but true… they regularly monitor heartbeats to detect anomalies. EKG calipers is a thoughtful gift for a nurse as it sharpens the ability to read and interpret charts.
Reading and interpreting EKG can be scary and overwhelming. It takes lots of practice to build the skills and confidence. Get this for a student nurse, and they'll treasure it forever.
Pros
Strong and sturdy
Tight and doesn't move around
It comes with 3 ECG cheat sheets
It comes with a plastic safety case
Cons
View on Amazon
Nurses are handy with scissors … they must be when attending to medical emergencies. ER nurses use trauma shears to cut away clothing from trauma patients … sometimes, they must slay stubborn EMS straps to rescue a patient.
A good pair of trauma shears make quick work of any clothing item to spare a nurses' hands.
Pros
Made from premium stainless steel
Serrated blade with a razor-sharp edge
Nonslip handle with contoured grip
Rounded tipped to enhanced safety
Cons
They might feel a bit light
Fashion: Best Clothing Gifts for Nursing Students
Nurses spend a good chunk of their day on their feet. That gives our legs a quick workout … it's not unusual for a nurse to walk over 7 miles in a 12-hour shift.
Compression socks are both functional and stylish. They help nurses keep their feet happy and healthy… and come in various styles and colors.
Pros
Improves blood circulation in the legs
Comfy and long-lasting
Prevent cramping, swelling, and fatigue
Unisex
Cons
View on Amazon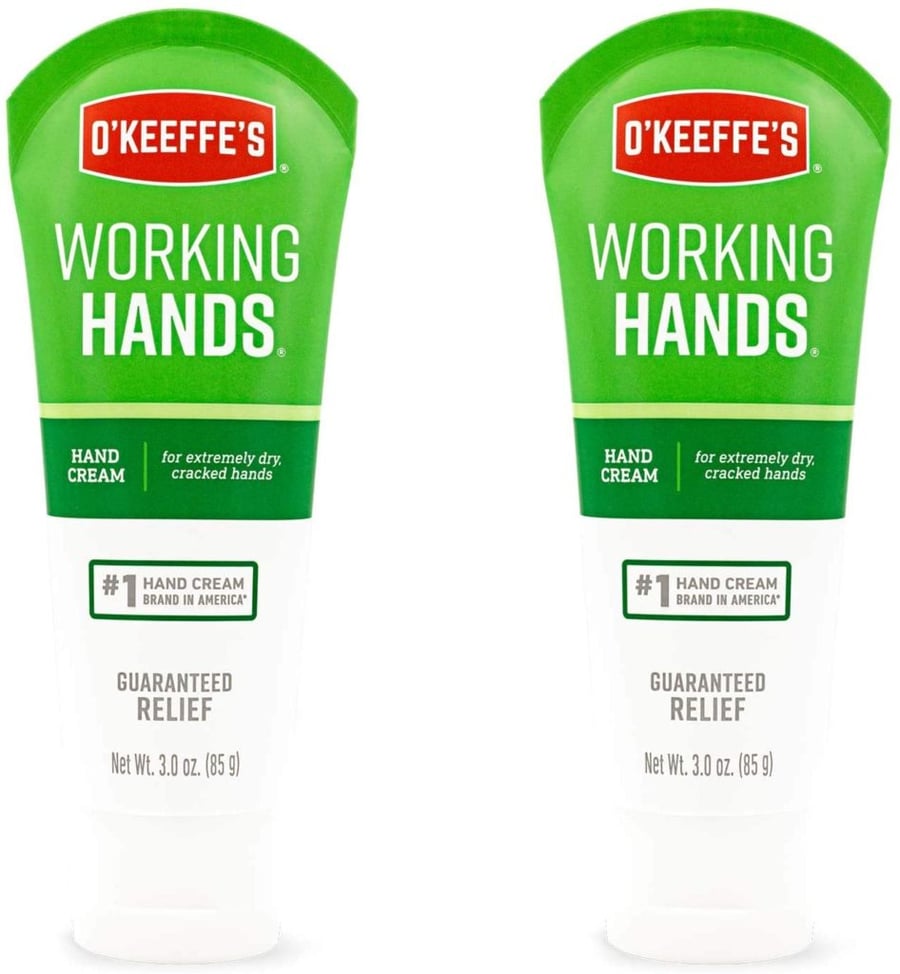 View on Amazon
Nurses were fastidiously washing their hands long before the pandemic made it a staple … and will continue after it's long gone. But hospitals use harsh soaps and detergents … rightly so because pesky germs aren't welcome.
Gifting a nurse or student nurse a gentle cream helps heal, repair, and relieve their skin. It shows a deep appreciation for what the nurses endure to keep safe and sanitary.
Pros
Repairs cracked skin
Boost moisture levels and retention
Delivers fast results
Specially crafted for the working hands
Cons
Only available in small tubes
Going through nursing school takes plenty of effort … and then some. Nurses must earn their stripes to wear these beautiful pendants.
Wearing this pendant tells all and sundry that one prides in their calling as a nurse. We're proud to help patients regain their health and improve their quality of life.
Pros
Made from sterling silver
Lightweight and compact
Classy and beautifully designed
High-quality jewelry
Cons
Larger than standard pendants
View on Amazon
Yeah, I'll say it … it feels nice to rock scrubs to work. They're nice, comfy, and loose … but only if you pick the best. Nice fitting scrubs are a lifesaver.
Breathable, moisture-wicking, and easy to launder are among the best gifts for a nurse. It keeps a nurse as they respond to all manners of emergencies.
Pros
Available in multiple colors
Multiple pockets
Great quality fabric
A complete set
Cons
View on Amazon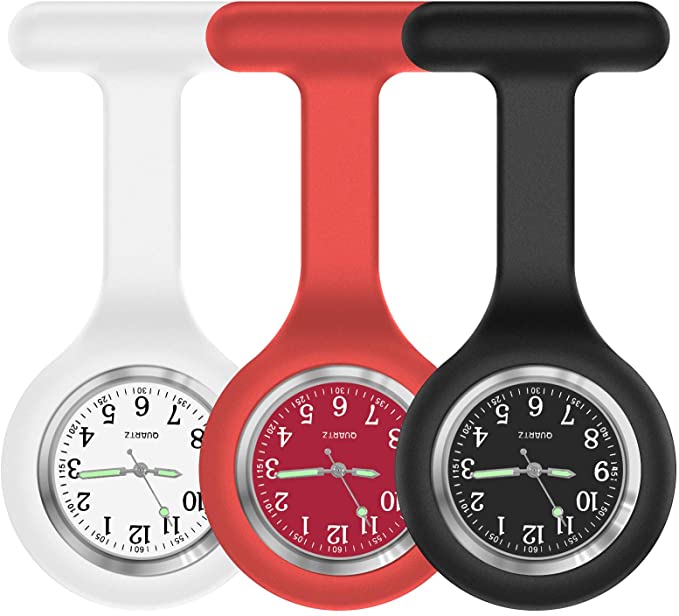 Ordinarily, timepieces are fashionable … but to a nurse, a watch is a tool of the trade. We need a reliable way to tell the time … we can't afford to take chances when taking vital readings.
But not all watches make a nice gift for nurses. We prefer one that's easy to clip on our scrub and easy to sanitize … gotta keep away the pesky germs.
Pros
Waterproof
Easy to clean and sanitize
Easily attaches to a pocket or stethoscope
Can glow in the dark
Cons
The clip could be sturdier
View on Amazon
Nurses are essential … there, I said it. We help save lives, recover from life-threatening injuries, and chronic diseases. In a nutshell … we matter.
So, it's only fair that we take pride in our careers and let the entire world know we love our jobs … without getting in your face.
A proud nursing t-shirt is an excellent present for a nurse or a graduation gift.
Pros
Made from lightweight, durable fabric
High-quality printing inks and graphics
Soft and comfortable
Environmental-friendly
Cons
Books: BestGifts That Nourish A Nurse's Mind
Sometimes nurses a fun and colorful reminder … why nursing is a calling more than a career. This classic picture book captures the essence of being a nurse in a fun and exciting manner.
It carries a powerful message about what being a nurse entails … it's a must-have for every nurse.
Pros
Highlights the core values of being a nurse
Full-color picture books
Available in different formats
Authored by a Registered Nurse
Cons
There's no denying it … nurses are avid, voracious readers. But there's a ton of materials to read and memorize in nursing schools.
And we need to keep these concepts at our fingertips and rattle them at the top of our heads. This book is the perfect gift for a budding nurse … it takes away the chore from reading.
Mnemonics is just what the doctor ordered … when you need to breeze through nursing school and graduate in the top percentile.
Pros
Customized Mnemonics for nurses
Geared towards NCLEX-RN exam
100+ memory tricks
Improves learning speed and retention
Cons
Could a better editorial standard
Yeah, it's quite a mouthful … but this is one of the few books that every nurse who kills it in nursing school swears by.
Besides helping nurses' breeze through the exams, this book prepares them for the real world. It's an ideal gift because it molds world-class nurses who kick ass on the clinical floor.
Pros
The gold standard for the NCLEX exam
Brimming with helpful practice questions
Improves critical thinking and reasoning
Easy to ready
Cons
It's worth repeating … nursing is a calling, not a career. This beautifully written memoir gives a detailed account of what it takes to be a nurse.
Juliana Adam shares her experiences as a nurse … that run the gamut … from heart soaring to heart-wrenching. It's the eye-opener that a fledgling nurse needs to temper expectations. Or a seasoned veteran needs to reconnect with their calling.
Pros
A gripping and compelling story
Based on true events
Fun and easy to read
Deep and insightful
Cons
Could use higher editorial standards
Pharmacology is a critical part of a nurses' toolkit. But most books … yawn … read like Wikipedia. They make you work for all information … instead of presenting it quickly and simply.
Jon Haws, a CCRN Alumnus, cuts the clutter and clears the noise in this book. With the help of this book, any nurse will breeze through the medications and pharmacology part of the NCLEX test plan.
Pros
Concise and well written
Detailed and useful information
Easy to ready
A quick guide
Cons
Could use better editorial standards
I will skip right over the double entendre … and point out that no better book explores the subjects of human cadavers with this degree of hilarity.
Aptly named funniest and most unusual book by Entertainment Weekly, this book dulls the edge of working with cadavers. It explores their … good deeds … over the centuries with a sidesplitting but educational lens.
Pros
Funny and humorous
Highly educational
Well-researched
It makes light of an otherwise dull subject
Cons
A difficult read for some
Working with ICU patients requires skills, advanced knowledge, and expertise. This book packs all the information a nurse needs to kick ass in intensive care units.
It's a valuable gift for nurses at all stages … seasoned veterans, and beginner nurses.
Pros
Authored by a medical practitioner
Detailed and informative
Explores medical and surgical facets of critical care
Contains best practices
Cons
Fun: Silly Nursing Gifts
Nurses may not write prescriptions for patients, but you may very well prescribe yourself a cup of Joe. This large prescription ceramic mug is what … erm … the nurse ordered.
Pros
Made from high-quality ceramic
Humorous message
Attention-grabbing
Cons
We can legally stab you … with a syringe, of course. And we take pride in it but only because it's good for your health.
Pros
Humorous gift item
Large carrying capacity
Durable
Water-resistant
Cons
The tote bag is unzippered
We could use a chuckle every now and then … especially when reaching into the fridge after pulling a long shift. Magnets are a fun and functional gift to a nurse.
Pros
It comes with fun sayings
Practical and useful
A set of four buttons
We are a fun bunch … our sense of humor is different but trust me, we are humorous. And we love memes that we can relate to every day.
Pros
Fun and humorous gift
Great way to bond with family
A perfect way to unwind
300+ cards
Cons
Not to brag but nurses down shots bought with money made from wait for it … saving lives. These shot glasses make a great souvenir.
Pros
Fun and practical gift
Holds two ounces
Dishwasher safe
Durable branding
A little wine is always welcome as we soak in the tub or catch up on light reading. Unbreakable wine tumbler? Yaay, we'll treasure it forever.
Pros
Fun and thoughtful gift
Durable and cute
Practical and functional
Thoughtful accessories
Conclusion
And there it is … a solid list of ideas for best gifts for nurses and nursing students.
Nurses can be hard to crack, but any pick from this thoughtful list will do the trick.