I Failed Twice! 10 Top Secret Unconventional Study Tips for the NCLEX® (struggling students) | NURSING.com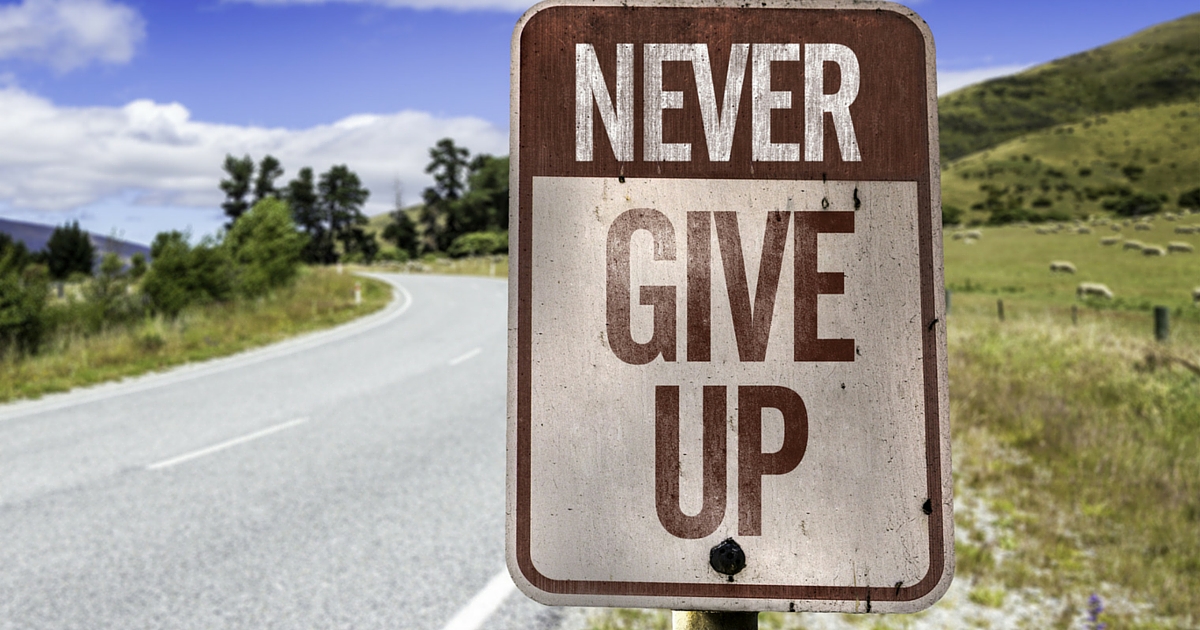 What are you struggling with in nursing school?
NURSING.com is the BEST place to learn nursing. With over 2,000+ clear, concise, and visual lessons, there is something for you!
I am currently struggling with passing NCLEX. I have taken the exam twice and have my third exam scheduled for two weeks from now. I am so terrified that I will not pass a third time. My fear and anxiety are at an all-time high right now. I really don't know how or what I could do to study differently this time.
Hatching a study plan that works is not as difficult as you may think; but then, not as straightforward either. Don't you just hate it when your tried and tested study hacks simply stops working for whatever reason then you're left basically screwed?
It's enough to swear off studying forever!
Okay, we're not completely going to forgo studying altogether in here, but maybe we can entice you to consider a different approach?
You see, most people think that studying is just about drowning yourself under a ton of books, highlighting every word on a page, scribbling notes like there's no tomorrow, and answering about a million practice questions each day…WRONG!
There's plenty more tips and tricks that can help you when it comes to studying. We've come up with a list of some unconventional ones that you may have not heard of yet.
Ready? Let's begin with the basics…
We'll use Maslow's Hierarchy of Needs for Level 1 of the Top Secret Unconventional Study Tips! To start:
Get a Good Dose of ZZzzzzzzs
Physiologic needs: You will never be in your top performance level unless your most basic needs are met. For some, that's just food, air, and water but don't forget that what you need the most of when you're preparing for your NCLEX battle is A LOT of rest. Your brain needs sleep to help it process and retain all the information that you've been going through all day long.
Test-taking tip: When you have to choose between reading just one last chapter and sleep, choose sleep. Why? Not getting enough rest will sabotage all your hard work and make your brain foggy on exam day while the chances of your exam having a few questions involving the chapter you didn't read is very small.
Slay Your Inner Demons
Safety and Security: No amount of exam preparation will work against self-sabotage. Self-doubt will bring out your insecurities, mess up your game plan, and riddle you with bouts of exam anxiety.
Fully getting rid of all your insecurities is not what we are going for here, but keeping them at a reasonable level will help you zoom in on the correct answer.
Gift Yourself Some TLC
Love and Belongingness: Make sure that you spend some quality time with your loved ones.
When the going gets tough, being with people you care about will help remind you of why you're working so hard to pass the NCLEX. After all, we all need some inspiration to keep us going!
Give In to Vanity
Self Esteem: Nursing is the most loving and caring profession. You learn to put someone else's needs first (hello prioritization!) and care for what is best for your patient (because nurses are patient advocates!) from the time that you're just getting acquainted with nursing concepts, passing nursing school exams, and all the way to blazing your trail in clinical practice. That's tough and exhausting!
There is nothing wrong with pampering yourself more so when you're preparing for your NCLEX. Go to the spa, spend some time shopping, get a massage, and take a ton of selfies. C'mon, make yourself feel good. You deserve it!
Visualize Yourself as an RN
Self-Actualization: have you heard of the Law of Attraction? In a nutshell, it says that you can make things happen if you put your heart in it (well, sorta). Visualization works because it helps you think in a positive manner and helps you keep track of your goal. Just don't get lost in fantasy land though!
Reminding yourself that you are doing all of this studying for YOUR DREAM is a powerful motivator so take advantage of it!
Now, off to Level 2 of the Top Secret Unconventional Study Tips!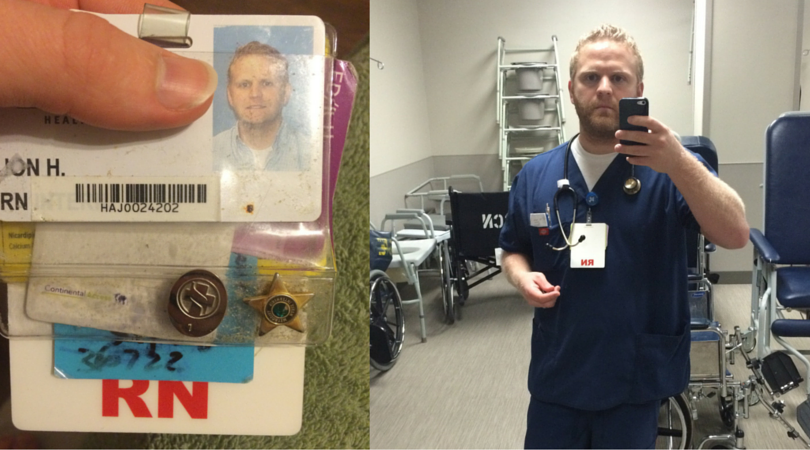 Check Out Uncharted Territory
Put down your book and seek other tools for studying. Sometimes a subject could be difficult to retain because of your learning style or that the medium you're using to study it is not your cup of tea.
There are so many tools for nurse success these days that not trying them for fit is a shame! Try out an NCLEX preparation course, listen to nursing podcasts, make use of studying apps, subscribe to NCLEX blogs, go for crash courses, and use newer books. You'll find out what studying medium best works for you and be able to save yourself some time. That's definitely a win!
Spend Time on the Internet
C'mon, it can't be that bad, right? You found this blog on the internet and I bet that you're liking what you see or else you won't be reading this far into the blog. Seriously, the internet is full of gold if you know where to look and know how to use what you find to your advantage.
Like Facebook? Then use it on your scheduled breaks to help refresh your brain. Of course spending hours on FB is a no go unless you're using the chat option for an online group study session but seriously, a few minutes of YOU-time (reading gossips, status updates, etc) after each book chapter may be all that you need for an instant pick me up!
Face Your Fear(s)
Want to know one of the best kept secrets to passing the NCLEX? Do exam drills! Get an exam simulator, install it on your PC and schedule a day for your 'exam'. Follow the scheduled breaks and sit out the simulated exam as though you are taking the real thing.
This technique helps you become a better test taker because you get to assess how you perform under stress without exposing yourself to too much pressure (but you still shouldn't slack off during the simulated test). This way, you can acclimate yourself to how it feels taking/retaking your NCLEX and hopefully get rid of exam jitters on your special day.
Get a New Hobby
Studying for your NCLEX sounds like the worst time to start a new hobby but this seemingly insane tip could turn out to be your ultimate secret weapon for nursing success!
Our brain tends to hold on to fond memories and sweep unpleasant ones to the wastelands of our consciousness. By making your NCLEX preparation as stress-free as possible and filling your studying days with positive reinforcements, you will be remembering more of what you read and be able to use it to ace your exam.
Stop Studying
You've mastered surviving nursing school and have studied for the NCLEX once or twice and still have not snagged that magic two letters R and N, then perhaps it is time to stop in your tracks and make an effort to do a thorough assessment of yourself.
Take a breather and work on other things you may be having a problem with (such as handling exam anxiety). Giving yourself some time off from studying also helps take some of the pressure off. Information overload is not fun either so not studying for a week or two should take care of that.
Got more unconventional NCLEX studying tips? Then help a nurse out and share!
Neurological NCLEX Points (Increased Intracranial Pressure)
In this episode, I share a little bit about Increased ICP (intracranial pressure). The Friday Freebie for today is a 17 page PDF outline of the most important Neurological NCLEX points you need to know.
Podcast Transcription

Welcome to another episode of the Friday freebie series of the NRSNG podcast, where we talk about the Friday freebie that we send out to those who are on Friday freebie mailing list every single Friday. To get on that you can go to nrsng.com/freebies. The freebie that went out today is an enormous document. Let me see exactly, it's a 17 page document on the most important neurological disorders and neurological topics, with images, with NCLEX points, with study topics, with study points, with all that extra junk removed. You know how in your med surg book or in most review type books it's clouded with all this information? We've taken all that out.
One of the points we talk about in there is ICP. What is ICP? If you already started med surg you know that ICP stands for IntraCranial Pressure. ICP, IntraCranial Pressure. A disorder that can happen with a lot of people is something called increased IntraCranial Pressure, or elevated ICP. Basically what that means is, normally this pressure is measured just like a blood pressure or just like other pressures throughout the body.
ICP normally should be five to 15 millimeters of mercury. Now that pressure, inside our brain, inside our cranial vault, can increase due to things like trauma, hemorrhage, tumor, hydrocephalus, inflammation, which would be maybe caused by infection, meningitis, things like that. Anything that causes this pressure to increase is going to take our ICP above that 15 point mark where we don't want to be above. Now think about it, if you bruise your ankle it's soft tissue, there's space for that to swell, right? Because it's just skin surrounding it. It's able to swell, you put some ice it, you elevate it, blah blah blah. It decreases.
What happens if you bruise your brain? What happens if you cause trauma inside your cranial vault? Press on your skull for a second and hopefully it's rigid, right? It's hard, it should be. If you cause trauma right there because of the cranium there is no space for this to swell. The cranial vault is very rigid and increased ICP can limit cerebral perfusion, which you know is getting blood up to the brain. With swelling, with increased ICP, blood, there's not enough blood pressure to get blood up there and thereby we're limiting the ability of our brain to get perfused.
It can also impede CSF absorption and lead to herniation of brain tissue, causing brain death. That's why it's really important to monitor ICP, especially in these types of conditions, like trauma, hemorrhage, tumor, hydrocephalus, inflammation, infection. How are we going to assess ICP? The best way to do it, you can actually put a catheter in there and you can measure ICP directly, but we can also assess ICP from our neurological assessment. This is why we do our neurological assessment.
One of the best ways is through level of consciousness. We love to say [O times three 00:03:15], [O times four 00:03:16], et cetera, but there's multiple levels of actual consciousness. You can have a patient who's conscious, or they can be confused, they can be delirious, they can be somnolent, they can be obtunded, stuporous or comatose. Those are really the levels of consciousness and we're deteriorating as we move down from conscious to comatose.
The patient might also have a headache. We will also look for something called Cushing's triad. Cushing's triad is this really neat anomaly, this really neat thing that happens as ICP begins to rise. As that pressure inside our brain increases we start to see three things. We start to see abnormal respirations, so patient starts breathing really weird. A lot of times they'll have tachypnea, which would be the fast breathing. We'd also see a widening pulse pressure, so the difference between their systolic pressure and their diastolic pressure will begin to increase. Then we also might see reflex bradycardia, so the heart rate will start to slow down.
We can also see elevated temperature and pupillary changes. Now we do have a couple different modules and cheat sheet and things covering pupillary changes with damage to different portions of the brain, or damage to different blood vessels or nerves. Pupillary changes are something that we're going to see in our patients, that's why we're always assessing their pupils. That's why we do the PERLA, Pupils Equal Round Reactive to Light and Accommodate.
If we don't have pupils that are equal or round or reactive or accommodate to light, we have a problem. It can be any one of those things, actually you can pupils that accommodate but they're not shaped right, you can have one pupil right but they're not equal. They might not be round, they might not react. We're looking for each of those things and each of those things means something differently, so being able to assess that and notify a physician is very important.
The patient might also begin to posture, they might experience seizures and they might have a positive [Babinski's 00:05:11] reflex, which is the reflex of the toes. There's a lot of different things we can do to manage increased ICP. Of course we're going to be monitoring respiratory status, cardiovascular status as we're watching for decline in ability to breathe if we've cut off that ability via this increased ICP. We're also going to monitor pupil changes. We're going to avoid sedatives and CNS depressants.
If our patient's already experiencing increased intracranial pressure we don't want to give sedatives or CNS depressants, okay? Because we want to be able to assess our neurological status very closely. If these patients might become combative or might be confused, we aren't going to sedate. We can also do something called hypocapnia. Hypocapnia means that we want to decrease our PaCO2. What this does, it actually leads to cerebral basal constriction, which helps to decrease ICP. The patient's on a ventilator, what can happen is here is the respiratory therapist but also the pulmonologist, they might manage the vent in such a way that they decrease the CO2 to try to increase this basal constriction.
We're going to monitor temperature, prevent shivering as it increases metabolic needs of the brain, decrease stimuli, monitor all our electrolytes. Avoid Valsalva maneuver which is going to also increase ICP. You might put in a ventricular drain and assess ICP, or monitor ICP with one of these catheters that will actually go into the brain and actually sit there in the ventricles in the brain and assess this. You're going to assess neuro status frequently, Q1, Q2 hours. Elevate the head of bed about 30 degrees. You might use corticosteroids or osmotic diuretics.
That's one of the disorders that we talk about in this cheat sheet that was sent out today if you're on Friday freebies email list. If you're not, be sure to get on there, nrsng.com/freebies. We have one of these on neuro, we have one of these on cardiac, on respiratory, on every body system that you're going to study in med surg. We also have tons of other cheat sheets. We have about 200 different cheat sheets that we have available and that we send out and that we share with you guys to help you get the concise information that you need.
If you need additional information guys, this information is covered in more detail and visually via video on our med surg course at nrsng.com/academy. All right guys, now you know what time it is now. It's time to go out and be your best self today.