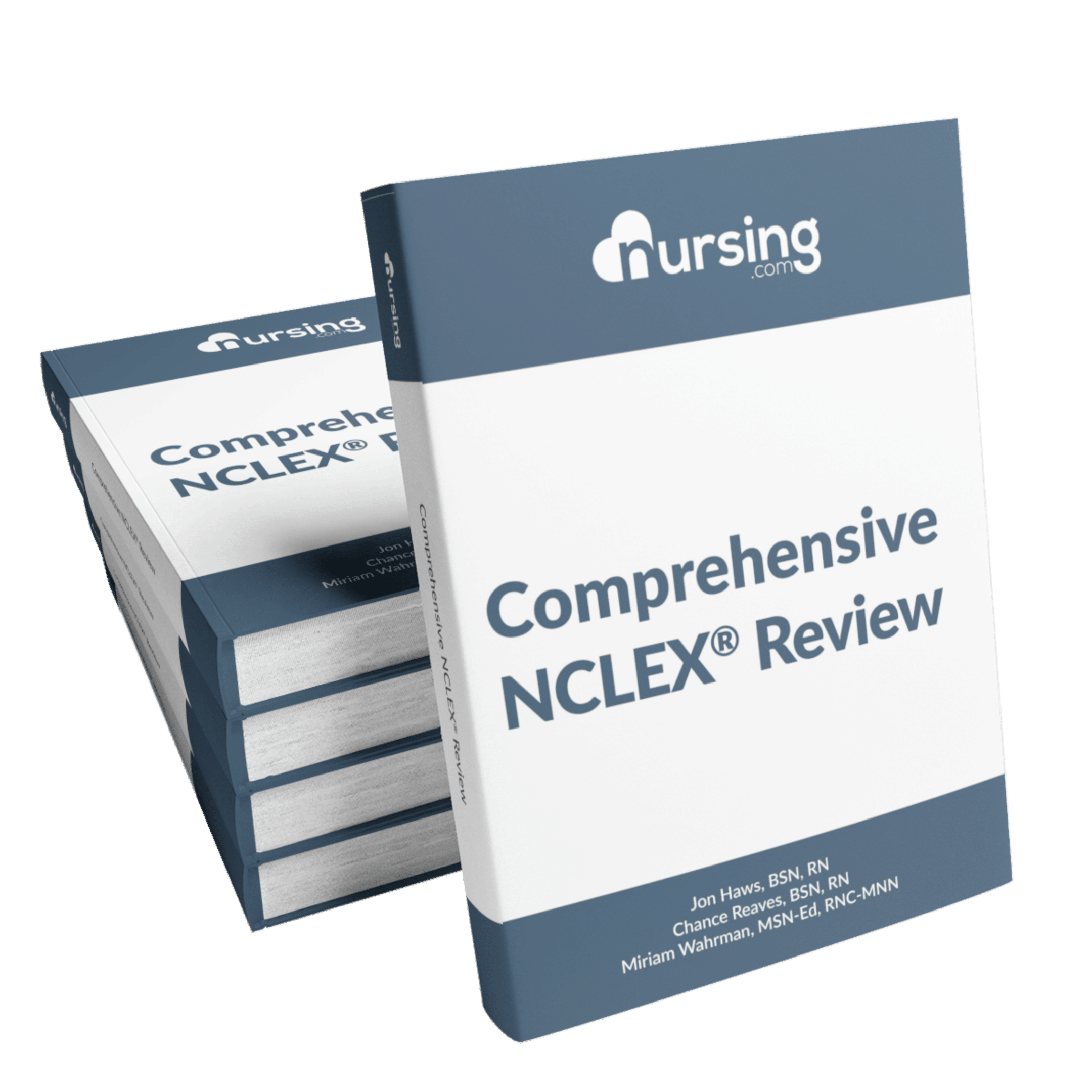 What are you struggling with in nursing school?
NURSING.com is the BEST place to learn nursing. With over 2,000+ clear, concise, and visual lessons, there is something for you!
The NCLEX is the most challenging exam
nurses must pass and the one thing standing in between you and starting your nursing career.
There are so many areas to study – how do you know where to start? Pathophysiology? Pharmacology? Fundamentals?
Take a deep breath! You will get through this, and if you follow these six key points, you should be able to pass the test with flying colors:
1. Attitude is everything
This is the main point I want to get through to you. If you're going to pass the NCLEX on your first try, you need a positive attitude and mindset about it. You might find yourself second-guessing your abilities as a nurse, but trust me, if you put in the hard work and dedication, there is no reason why you shouldn't pass.
2. Make a plan and stick to it
Write out a study schedule that will allow you enough time to prepare for the NCLEX without sacrificing personal life. Your plan should accommodate studying time and prepare for other parts of nursing school, such as clinical rotations and volunteer work experience. Have an idea of what resources you have available to you, such as books, flashcards, study groups, and of course, NURSING.com.
Cramming for an exam that tests critical thinking skills can be difficult. Critical thinking is like a muscle, and it needs to be exercised consistently and often. You will get a lot better results if you study for a set time daily than you will cramming it all in on a coffee-fueled overnight cram session.
3. Make studying fun!
Yes, I'm serious!! You may get somewhat bored spending hours reading about medications and the pathophys behind them, but there are many ways to make studying fun.
One of the best ways to study for the NCLEX is to teach it to a friend or family member. When you take the time to explain what you have learned to someone else, you start feeling passionate about the topic as you try to make it easy and exciting for someone else to know.
4. Make use of technology
Sure, there are a lot of NCLEX Prep Books – but if you don't feel like reading, there are some great NCLEX Review Apps that can be downloaded and put on your phone or tablet. These apps will provide daily questions in various formats so that you don't get bored practicing with the same question repeatedly.
NCLEX review Podcasts are also a great way to learn on the go. You can listen in the car, while shopping, or waiting for your kids to get out of Taekwondo.
5. Take Practice Tests
You will also need a few practice tests (SIMCLEX®) before actually taking the NCLEX, so make sure to set aside time for this.
Take as many of the practice tests as you can and track your improvement. These practice tests should prepare you for the kinds of questions you can expect to see on the NCLEX.
6. Relax
Finally, relax! You got this! You have worked hard and put in the time, and now it is time to crush this exam and become the great nurse you know you can be!
YOU CAN DO THIS💙