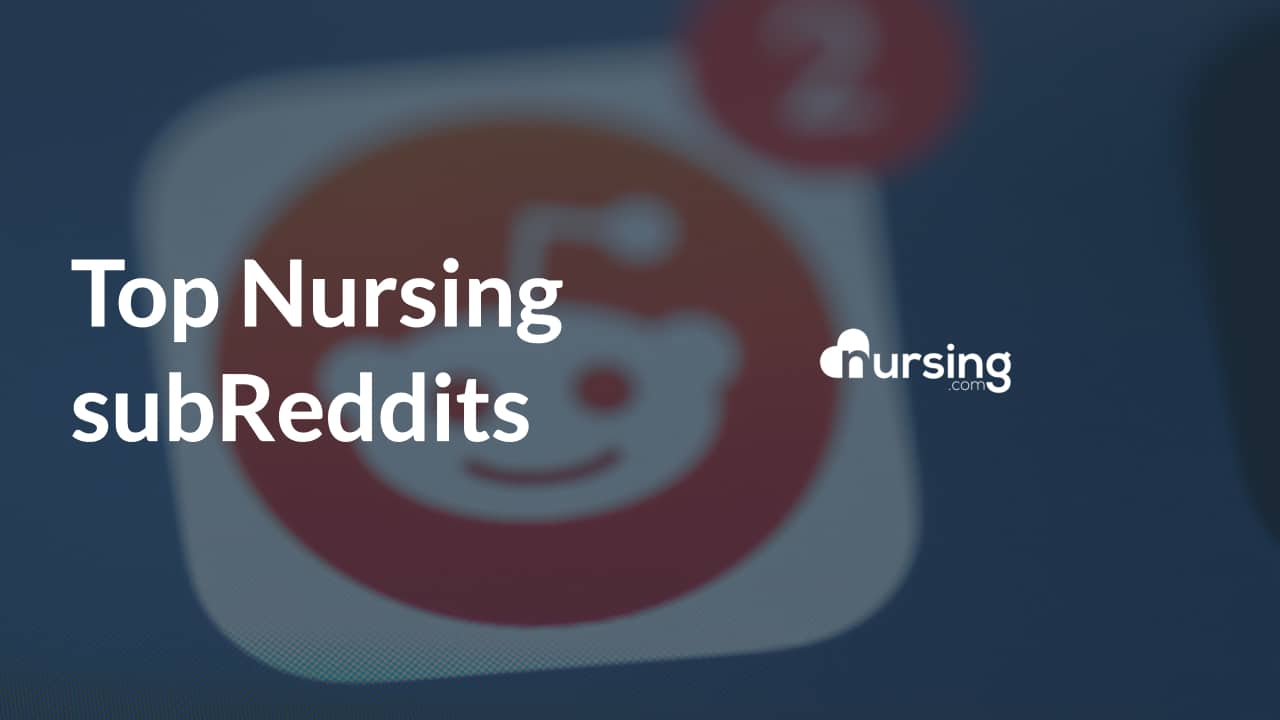 What are you struggling with in nursing school?
NURSING.com is the BEST place to learn nursing. With over 2,000+ clear, concise, and visual lessons, there is something for you!
Christened as the front page of the internet, Reddit is an ideal place to meet people who share your passion for nursing. Combining aspects of social media and community forums, this platform is in every way unique and worth your attention.
One of the few things that make Reddit unique is that, unlike most other social media sites where users signup to connect with the people they know, Reddit users visit the site to acquire information from communities of people who share their interests. The fact that Reddit posts are niche sensitive makes it a handy platform.
How Popular Is Reddit?
Every month, billions of users flock to the site to share and search for content that matters most to them. According to Alexa, Reddit is the seventh most popular site in the world, only rivaled by Google, YouTube, Amazon, Yahoo, Facebook, and Zoom
With 52 million active daily users globally, the platform is popular for a good reason. From discussions to questions, news, links, images, and video, Reddit packs up relevant nursing information that can significantly benefit your career.
What's in It for You?
Essentially, there are many subreddits where nurses and nursing school students share their experiences and seek advice on school and career-related issues. However, each community has sets of rules, informing posting, and interaction modalities.
For instance, some groups might allow fun posts such as memes, while others restrict the posting of low-effort content. On the other hand, some may allow students to post school questions, while others are strictly career issues-oriented.
The rules vary from one group to the other, so users must take note of the specific requirements when posting or commenting to remain objective and avoid bans. Owing to these restrictions, getting into several groups becomes paramount to enjoy the full package.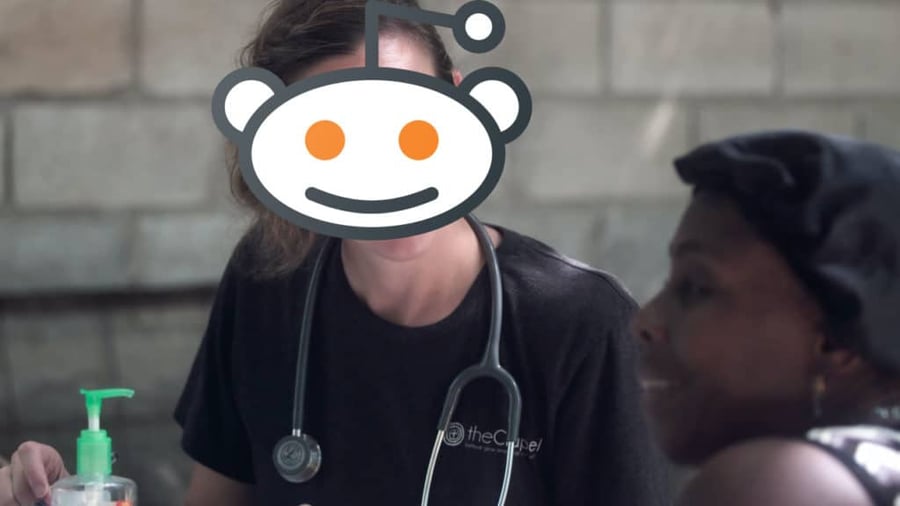 How Do You Join Reddit?
Participating on Reddit requires either creating a subreddit or joining communities (subreddits) where you can post, comment, or vote on the discussions. A subreddit is usually like a message board dedicated to a specific topic.
This forms the username, consisting of an 'r' and a unique name separated by a slash (/). For instance, our NURSING.com subreddit is r/happynursing.
As Reddit is about creating forums of individuals with shared interests, the information shared under the subreddit is usually topical and relevant to the objective of the community. Users can find relevant subreddit by using a keyword, which pulls all the relevant subreddits or posts.
If you wish to contribute to a forum discussion, you can comment or vote. Essentially, if you like a post, you upvote, and if you're displeased with it, you downvote.
Reddit then aggregates the votes and ranks a post based on the net of upvotes and downvotes. For instance, if a post has 200 upvotes and 50 downvotes, it carries a score of 150, which determines its popularity against other posts.
How Can Reddit Impact Your Nursing Education?
Going through college can sometimes be a struggle. If the threads on nursing subreddits are anything to go by, many students often contemplate quitting school. However, no matter how hard nursing school gets, you can still manage to complete the course, especially with resources like Reddit at your disposal.
Below are ways you can utilize the platform to improve your studies;
Find course-specific information – If you're struggling with a particular course, you can scour Reddit for helpful information. Using the course name as the keyword, you can find relevant posts and links to shared resources.
Once on the forums, you can also ask questions and get answers from other forum users. These can be either fellow students, practicing nurses, or nursing educators.
Join live streams – Reddit offers live streaming whereby you can conduct live study discussions with other students. In some subreddits, you may find instructors to help with your questions.
Form your own community – In addition to joining existing groups, you can start your own community. Either a course or topic-specific subreddit, where you can interact with other students, exchange information, and hold discussions.
Gain insights on how to answer assignment questions – Whenever you're having a challenge completing your assignments, you can head over to Reddit for leads. By posting a question on a relevant group, you can get leads to threads or links where a similar question has been answered.
In a nutshell, Reddit opens up opportunities for nursing school students to join and benefit from career-related communities despite their geographical location. Struggling students can also find the platform beneficial as the chances of meeting people who identify with their challenges are pretty high.
That said, here are the top ten must join nursing subreddits to get you started.
To kickstart the list is our very own subreddit – r/happynursing. Essentially, our subreddit extends our efforts to help nursing students surmount course challenges and excel since we understand how challenging the journey of becoming a nurse is.
We know with the right study tools and motivation, you can surmount any struggles you may be facing in your education and excel. Through our NURSING.com resources, we help students study more efficiently and achieve better grades.
Generally, we are big on providing motivation (please check our happy nursing page for a compilation of motivational resources) alongside offering a hands-on supplemental course. We have just launched the subreddit, and we welcome you to come on board and become part of our growing community.
Join the r/happynursing community today, and we will be happy to interact with you, answering your questions and providing handy tips to help you excel in your nursing education.
Pros of Joining r/happynursing
Community of experienced nursing educators and students
Tips and resources to help you excel
Positive and motivating community
Cons of Joining r/happynursing
Visit r/HappyNursing
Another must-join subreddit is the r/nursing community. Started in 2009, the community has grown to over 263,000 members.
r/nursing remains one of the most active nursing subreddits, with discussions taking place throughout the day. The group primarily discusses all topics that concern the Reddit nurses' fraternity
Topic categories are quite extensive, covering career-related discussions, advice, educational content, COVID issues, fun memes, school questions, mental-health issues such as burnout, etc. Despite the users and topic diversity, the group abides by strict rules, which are detailed on the page.
Here are links to some of their posts;
Pros of Joining r/nursing
No commercial posts
User privacy
No discrimination against race, gender, or nationality
Cons of Joining r/nursing
Too many posts
Not specific to nursing students
If the idea of travel nursing interests you, then you should join r/TravelNursing. Formed in 2013, the group has a membership of over nine thousand participants.
Here nurses share their experiences, fears, and challenges they go through in their careers, especially on matters related to travel assignments. If you intend to embark on travel nursing after completing your studies, this group will prepare you.
Some group discussions include;
Pros of Joining r/TravelNursing
Handy tips and advice on travel nursing
No advertising
Cons of Joining r/TravelNursing
Too many posts
Not specific to nursing students
r/Nurse is the home of nursing news, information, and enlightenment on subreddit where nurses engage each other in witty banter, discussing nursing-related topics. The community started in 2008 and has grown to over 68,000 members.
Topics discussed are diverse and not limited to education, research, job & interviews, self-care, advice, COVID-19 issues, etc. The platform is not as active as r/nursing, so your posts stand to reach more people and garner higher engagement.
Some of the posts on the r/Nurse subreddit include;
Pros of Joining r/Nurse
Enlightening discussions
No commercial posts
No trolling
Cons of Joining r/Nurse
Low engagement on nursing school-related topics
Not specific to nursing students
r/prenursing is a friendly subreddit for nursing student hopefuls. Started back in 2016, the platform has garnered a membership of over three thousand users, making it an ideal community for soon-to-join college and fresh students to interact and share their experiences.
Despite the low membership, r/prenursing is a pretty active group, with discussions happening throughout the week. Whether you're a nursing school hopeful or you've already started classes, this group will be helpful.
Some discussions on the subreddit include;
Pros of Joining r/prenursing
Helpful discussions
No commercial posts
User privacy
Cons of Joining r/prenursing
Focuses mainly on pre-nursing
r/nursepractitioner is another resourceful subreddit you should start following. Launched back in 2012, the platform now boasts a membership of over 15,000 users.
The group is mainly designed for nurse practitioners and APRNs, but you will find it resourceful as a student.
Discussions involve practice information, career advice, exam/test taking, job market, and general banter. Like other nursing subreddits, r/nursepractitioner is pretty active, with several discussions taking place throughout the week.
Examples of discussion threads include;
Pros of Joining r/nursepractitioner
Enriching discussions
No commercial posts
Friendly career-centered banter
Cons of Joining r/nursepractitioner
Nursing school-related discussions might not get the right attention
Not specific to nursing students
r/Nurses subreddit was also launched in 2009 as a discussion page for nurses. So far, it has accumulated a membership of over 16,000 users and is still active, with several discussions going down every day.
From encouragement to career tips, education information, and general nursing banter, the platform will orient you to the world of nursing. However, note that the platform has stricter regulations, so ensure you follow the rules to the letter whenever you post or comment.
Some recent discussions on r/Nurses include;
Pros of Joining r/Nurses
No commercial posts
Diverse career-related discussions
No harassment
Cons of Joining r/Nurses
Focuses mainly on practicing nurses
r/StudentNurse is another must-join nursing community. As their slogan indicates, it's a subreddit that not only accommodates nursing students but also comprises 'nurses who love students'.
The community launched in 2012 and has since amassed a whopping 100k plus membership. Mainly, the students receive tips, advice, and support necessary to get them through nursing school.
As expected of a group this big, it's pretty active, with several posts trending every day. These range from study/test-related posts, announcements, questions, pre-nursing conversations, memes, NCLEX, new grad discussions, etc.
Examples of recent posts on the subreddit include;
Pros of Joining r/StudentNurse
No commercial posts
Professionalism
Get answers to questions
Cons of Joining r/StudentNurse
r/medicine is one of the most popular subreddits for medical professionals you shouldn't miss joining. It comprises over 300,000 users (physicians and medical professionals) from around the globe.
Created in 2008, the platform flows with news and discussions on different issues that matter to health providers. The subreddit is highly moderated, so it's essential to confirm the rules before posting or commenting to avoid getting a ban.
Some recent posts on the r/medicine include;
Pros of Joining r/medicine
No commercial posts
Professionalism
High-quality content
Cons of Joining r/medicine
No school or homework questions
No memes
Not specific to nursing students
Last on our list of must join nursing subreddits is this CRNAs community. r/CRNA is a subreddit dedicated to all conversations nurse anesthesia. Started back in 2013, the community has over 14,000 members who are committed to helping each other with CRNA schooling and career tips.
With a mix of various post types – school questions, job adverts, career tips and advice, etc. – the platform is a handy resource for hopeful and practicing CRNAs. However, you should always review the rules before posting or commenting to avoid getting into trouble for violating them.
Some posts in the CRNA subreddit include;
Pros of Joining r/CRNA
Professionalism
Get help with school questions
Get job advertisements and job search tips
Cons of Joining r/CRNA
No memes
Not specific to nursing students
Wrapping Up…….
Reddit is a highly useful platform where nursing students and practicing nurses can find niche content to aid their studies and career.
With the risk of quitting ever so high, Reddit resources come in handy by giving the students access to a pool of tricks and tips that help them ace their studies. Practicing nurses also draw encouragement from the communities besides gaining essential career tips.
In a nutshell, Reddit is an indispensable resource for nursing professionals – from the pre-nursing stage all through to their post-grad level. By joining relevant subreddits, you will get exposure to expert help essential for bettering your grades.
As communities have varying rules, be sure to join several of them so you don't limit your benefits. But remember to observe the rules of every group you join to avoid post deletion or ban.
With that, here is a recap of the subreddits you can join right away and start benefiting.
The NURSING.com Solution
At NURSING.com, we offer supplemental courses to nursing students to help them excel in their nursing courses and fulfill their career dreams. Owing to the global nursing shortage versus the high college dropout, we bridge the gap by offering struggling students the hope of completing their studies.
Students who undertake our courses report an improvement of 12 points in their lowest grade and a 99.86% NCLEX® pass rate while cutting their weekly study time by over 4 hours. This reduces dropouts, which we believe goes a long way in resolving the global nursing shortage problem.
By launching our r/happynursing subreddit, we hope to reach more students through the vast Reddit family and offer them the tips and motivation they need to improve their nursing school performance. If you're a nursing student or a practicing nurse, join our tribe today and start benefiting.
Resources
https://www.freedomhcs.com/blog/subreddits-help-expand-nursing-expertise/
https://www.incrediblehealth.com/blog/nursing-forums/