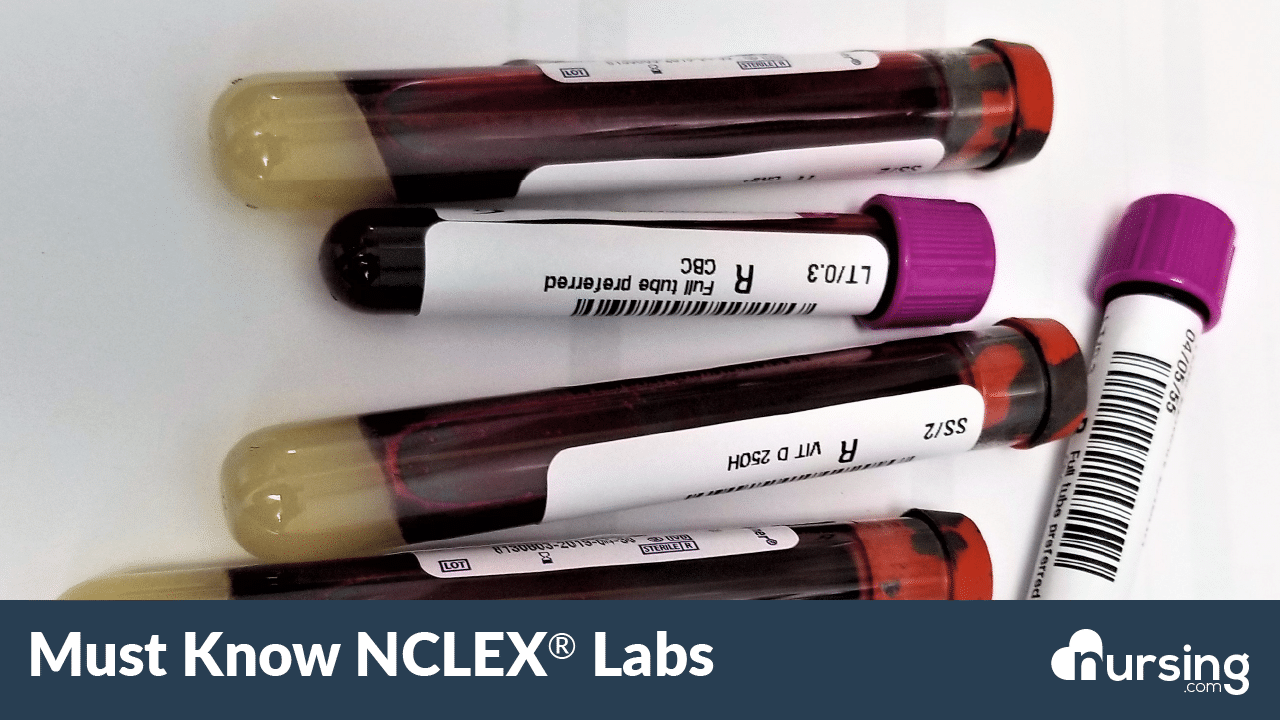 What are you struggling with in nursing school?
NURSING.com is the BEST place to learn nursing. With over 2,000+ clear, concise, and visual lessons, there is something for you!
pH: 7.35 - 7.45

PaCO2: 35-45

HCO3: 22-26

BUN: 5-10

Cholesterol: <200

Glucose: 70-100

HCT: F:36-46 M42-53

HgB :F:12 - 15 M:14 - 17

HgBA1C: 4 - 6% >7 is diabetic

Platelets 200,000 - 450,000 <20,000 be very concerned!

Potassium: 3.5 - 5

Sodium: 135 - 145

WBC: 5,000 - 10,000

Creatinine: 0.6 - 1.2

PT: 11 - 13

PTT: not on therapy 25 - 35 on therapy --> 2x normal

INR: on Coumadin 2-3 w/o Coumadin 0.8 - 1.2
Learn the normal nursing lab values you need to know when taking the NCLEX and honestly, the most critical ones you should know when working on the floor as a nurse.

How did I come up with this list?

A couple of ways.

1) These are the lab values nursing students will see on the NCLEX. The NCLEX just loves to test on these labs.

2) Once you start working as a nurse, these are the labs you will see on nearly every patient. Based on the disease your patient has - you might see different ones - but these are the most common.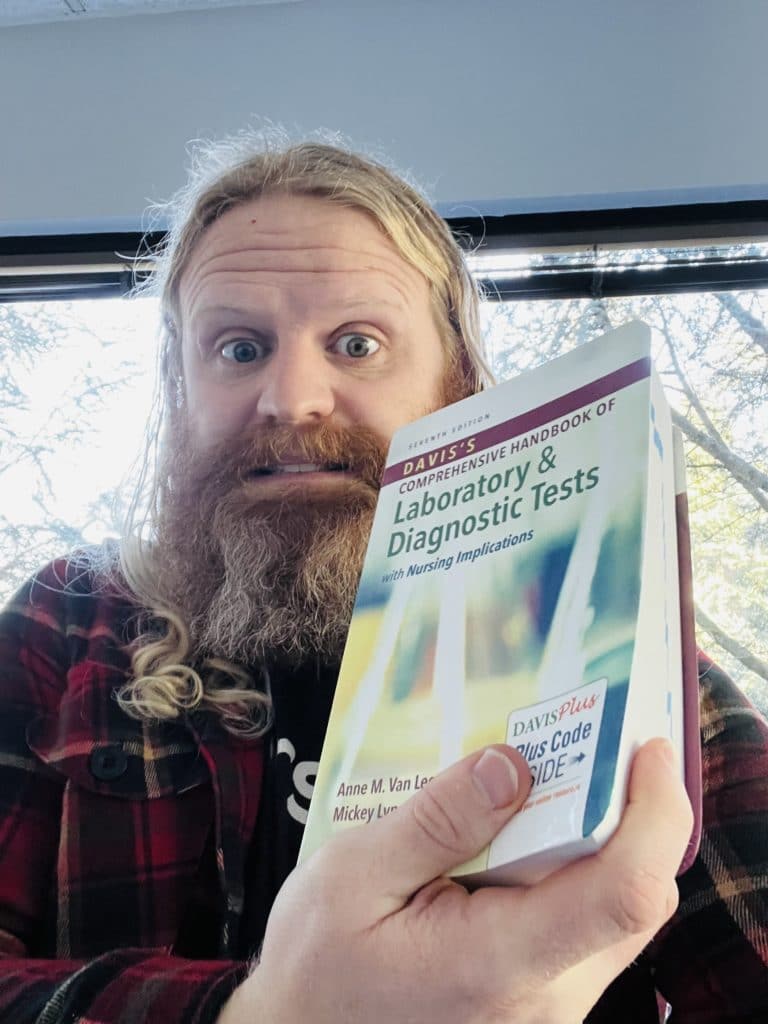 I remember as a new nurse going through my Davis lab book thinking "I will never be able to learn all these labs!"

Wanna know a secret? I still don't know all the labs inside that 1800-page book!

So what did I do to be a successful ICU nurse?

I focused on those normal lab value ranges that were most critical for my patient.

For new labs, I would keep a little cheatsheet in my scrubs pocket to reference during shifts.


Learning lab values for nursing can be very overwhelming but I want you to take a deep. You CAN pass the NCLEX by knowing just a few labs (about 17).

When you begin your first job, you will be introduced to the most critical labs the nursing staff needs to know for that floor.

As you see them every shift, they will become burned into your brain.
Cardiac Labs
There are also some common lab values that are important to monitor with cardiac patients. First and foremost is Potassium. The normal potassium level is 3.5 to 5 and any deviation from that most commonly presents with EKG changes and dysrhythmias like V-Fib or V-Tach.
Low potassium causes a U wave (a dip after the T wave) or ST depression (it goes down) and can also increase the risk of digoxin toxicity. High potassium causes Peaked T waves and a Widened QRS (high = bigger and taller). It's also important to monitor magnesium because it has a direct effect on the contractility of the heart muscle and can cause heart blocks or even V-Tach.
The BNP or B-Natriuretic Peptide is indicative of how severely the heart muscle is being stretched. The higher it is, the worse the heart failure and volume overload. We also monitor H&H for volume status and possible anemia, as well as a Lipid and cholesterol panel due to the risks associated with atherosclerosis.

❤️ Happy Nursing!