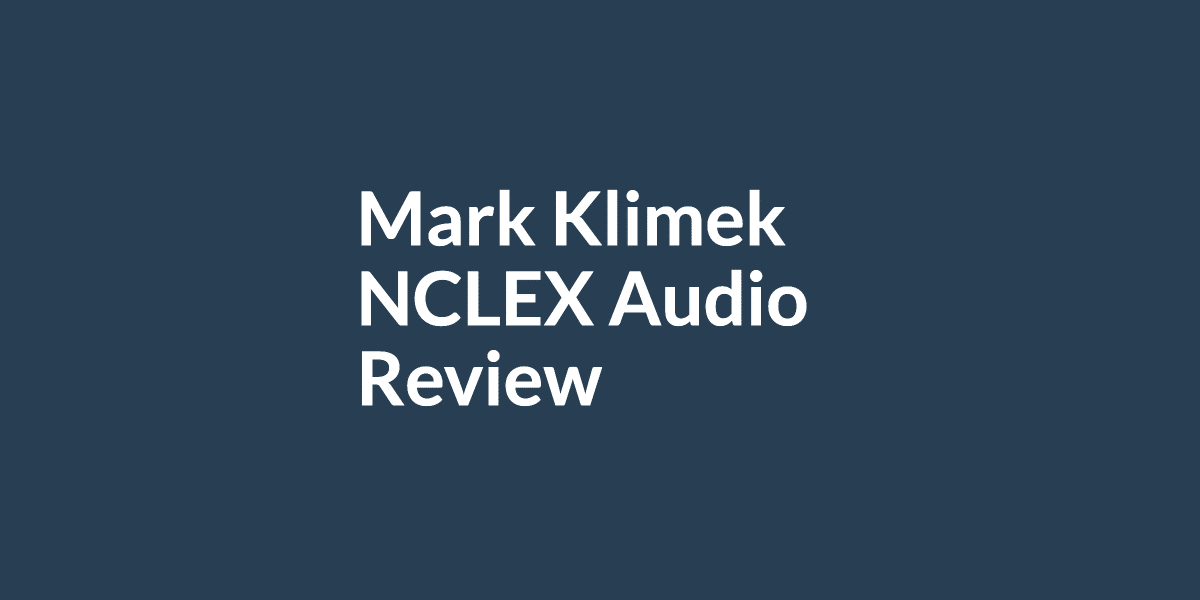 What are you struggling with in nursing school?
NURSING.com is the BEST place to learn nursing. With over 2,000+ clear, concise, and visual lessons, there is something for you!
A nursing associate professor at Cedarville University for close to four decades, Mark Klimek, specializes in Psych Mental-Health Nursing and Med-Surg/ICU. He also shares his nursing expertise through his popular Klimek NCLEX review, a program that prepares aspiring nurses to pass their licensure exam – NCLEX (National Council Licensure Examination).
Essentially, going through nursing school successfully is not enough. A student must pass the NCLEX to qualify for registration as a nurse.
Try Our NCLEX Prep


Learn More
The board of nursing has the mandate to guarantee safe nursing care by setting the standards and scope of practice for nurses. Administering the licensure examination helps the board evaluate an aspiring nurse's competence in applying the acquired knowledge and skills in safe nursing care.
Since 1994, the National Council of State Boards of Nursing (NCSBN) has been testing the competence of the nurses entering the healthcare sector through computerized adaptive testing (CAT). NCLEX-RN and NCLEX-PN examinations are among other licensure exams the board sets and oversee.
During the exam, a candidate must demonstrate competence by answering between 75 and 265 questions and pass. Generally, the quality of an NCLEX prep program – Mark Klimek's review and others – is determined by the candidates' pass rate.

Passing the exam for the first time is crucial as repeat testing does not always guarantee better results. For instance, the recent quarterly results published by NCSBN for April-June 2021 indicate a first-time pass rate of 85.69% and 78.25% for NCLEX-RN and NCLEX-PN, respectively.
The repeat pass rate for the two for the same period (April-June 2021) was 44.36% and 33.42%. Though these results represent only one quarter, the trend has been constant through the years.
Mark Klimek Review
As earlier mentioned, Mark Klimek prepares candidates to sail through NCLEX tests and get certified. The review, which is primarily through in-person sessions, consists of the following.
3-day review session, comprising 21 hours of lecture time with study materials
Lecture outline review
Mark's NCLEX review book (questions and answers)
A course for RN and LPN
NEW! Online Sessions
In response to the COVID pandemic, Mark also introduced online tutoring sessions, which cover the following categories;
Level 1: Prioritization and general medicine
Level 2: Women's health, geriatric psych, and select all that apply
Level 3: Fundamentals and pharmacology
The sessions are offered via Zoom and involve small batches of about 40 students.
Changes in Refresh Sessions
There have also been changes in refresh sessions. While the sessions were initially free, due to social distancing, space has become limited, calling for ticketing of refreshers.
This helps determine in advance the exact number of attendees per session. By purchasing a spot, refreshers guarantee their seat, enabling better planning.
Mark's NCLEX Review Book App
The Blue Book App helps students polish up their question-answering skills. After registering and attending the review sessions, students are expected to master the information on the Blue Book App before taking the exam.
This involves completing the following steps;
Answer each of the 2500+ questions and reveal the answer.
Bookmark a question if you answered it incorrectly
Once done answering the questions first round, go back to the bookmarked questions and answer them
Repeat the process until you answer them correctly
Mark Klimek Audio Review
Traditionally, Mark has always offered in-person tutoring with no recordings. This hasn't changed, although there are loads of recordings circulating across the internet – forums and social media.
Information from Mark's official website, Klimek Reviews, states that they do not offer a recorded version of the course. Likewise, they do not allow students to do any recordings of the live course – audio or video – and anyone caught violating this rule is discontinued immediately with no refund.
They further caution readers from relying on the bootleg audio and videos available online as the information therein can be misleading. Since the Klimek Reviews team does not regulate the recordings, they might not be updated to reflect current national board standards, raising the risk of information inaccuracy.
In short, any Mark Klimek audio reviews available out there are illegal. Not only is it unethical for students to consume and distribute the content, but it can also be detrimental to their performance due to the risk of outdated information.
Pros of Mark Klimek NCLEX Review
Blend of content and application to enhance the student's course understanding
Presents content and principles that the candidate needs to know
After reviewing the study guide to help students hone their question-answering skills
Cons of Klimek NCLEX Review
No recordings – The course is designed to be synergistic, building each day. If a student misses a scheduled class, they have no way of getting the information
Does not offer any additional resources other than their live course (21 lecture hours and two books)
How Does Klimek Compare With NURSING.com?
Among other courses, NURSING.com also offers nursing graduates an opportunity to prepare for the licensure exam through a program christened NCLEX Prep.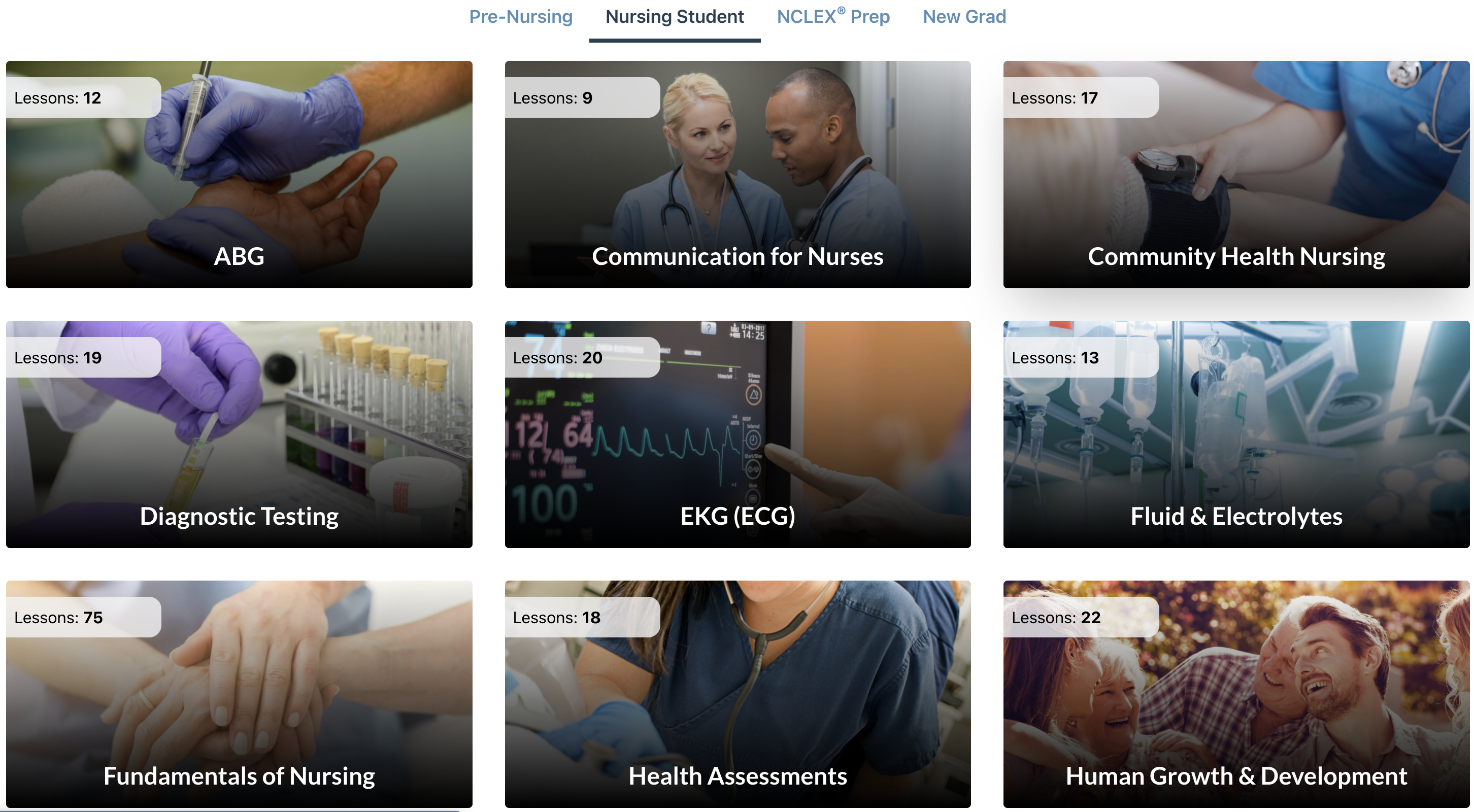 View NURSING.com Courses


Click Here
While Klimek does not reveal much about their course details, our course outline is readily available on the website. We offer an in-depth review of the following courses.
Community Health Nursing for the NCLEX – 7 lessons
Fundamentals for the NCLEX – 27 lessons
Maternal Nursing for the NCLEX – 45 lessons
Med Surg Cardiac Care for the NCLEX – 21 lessons
Med Surg Diagnostics and Periop – 19 lessons
Med Surg Gastrointestinal & Renal Care for the NCLEX – 17 lessons
Med Surg Hematology, Oncology, and Endocrine Care for the NCLEX – 18 lessons
Med Surg Integument, Musculoskeletal, Vision & Hearing Care for the NCLEX – 11 lessons
Med Surg Neuro Care for the NCLEX – 18 lessons
Med Surg Nursing Sciences & Labs for the NCLEX – 27 lessons
Med Surg Respiratory Care for the NCLEX – 11 lessons
Mental Health Nursing for the NCLEX – 15 lessons
Pediatric Nursing for the NCLEX – 44 lessons
Pharmacology for the NCLEX – 47 lessons
Test Taking for the NCLEX – 21 lessons
Another thing that stands out to students when comparing NURSING.com vs. Klimek is that Klimek does not guarantee a pass. "The review does not guarantee you will pass the exams," says Mark.
However, at NURSING.com, we guarantee you a 200% refund if you fail to pass your NCLEX exams. This may sound like a publicity stunt, but on the contrary, it's a factual argument based on past performance (99.86% NCLEX pass rate.)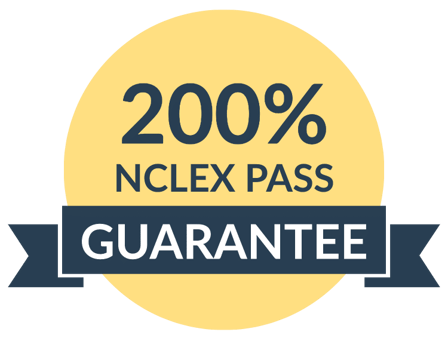 Learn More


200% NCLEX Pass Guarantee
Generally, other than access to full content reviews on both platforms, the differences between the two are pretty steep. Let's quickly compare Mark Klimek with NURSING.com feature by feature to orient you with the basics of the two solutions.
Why Is NURSING.com Different From Klimek Reviews?
What sets NURSING.com apart from Klimek Reviews is its approach towards preparing graduates for their NCLEX exams.
Klimek Reviews are totally sold out on the power of live, in-person courses. Though this has its positives, there's an aspect of geographical limitation on course accessibility.
At NURSING.com, our courses are readily available to graduates beyond our geographical location since they are all available online. This also increases the flexibility and convenience with which the students learn as they can take the courses at their most convenient time.
Quick Facts About the NURSING.com Course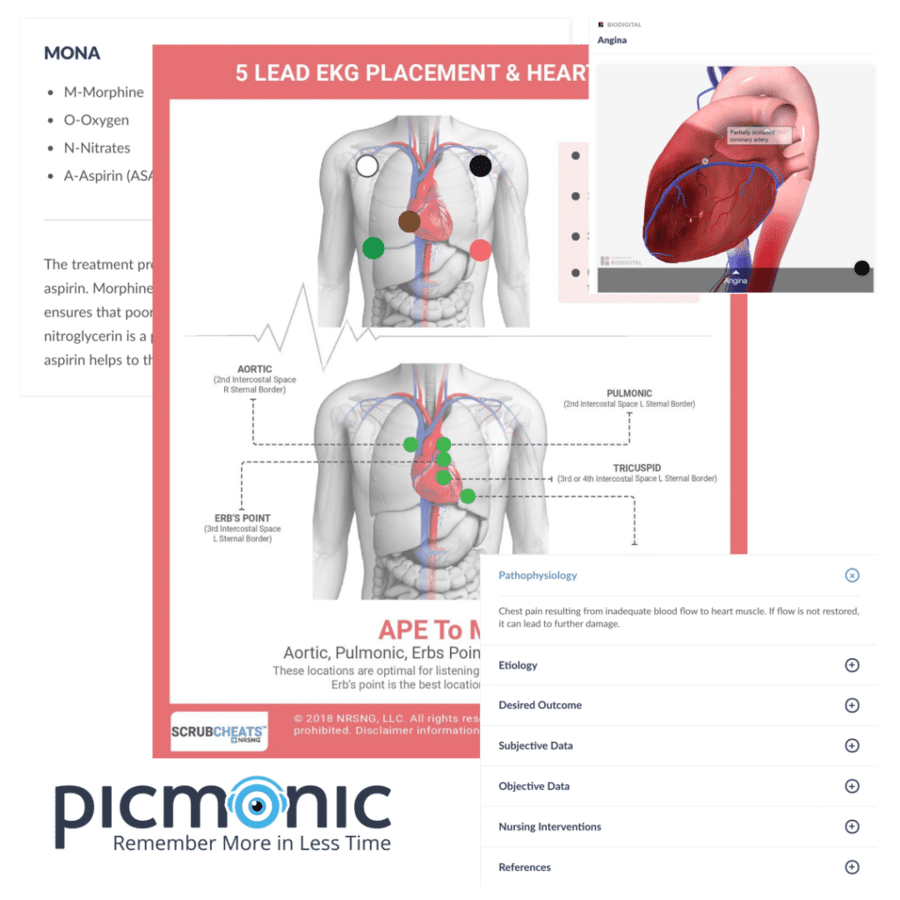 All the lessons available on the platform (pre-nursing, nursing classes, NCLEX prep, and new grad courses) are offered by world-class practicing nurses. One special trait about the tutors is that they are keen on providing comprehensive course coverage through easy-to-digest lessons.
Some popular lessons include ABG Lab Values, Critical Thinking, and Care Delivery Models, among others.
NCLEX Confidence-Building Questions
With over 6000 questions set by NCSBN-trained question writers, students build their question-answering skills while mastering their learned concepts better. The references provided to the question rationale help the students evaluate their answers to understand the tested concepts better.
NURSING.com understands the power of visuals in learning. Essentially, according to research, the human brain processes visuals 60,000 times faster than text.
This is no different in learning. Through cheat sheets, mnemonics, images, 3D anatomy, etc., we transform long lectures into quick, punchy lessons that are clear and easy to understand.
Comprising a 20+ team of nurse educators and an army of success-thirsty students, the NURSING.com family is a community of goal-oriented individuals. Students have unlimited access to the community forum (a Facebook group) and live chat support for tips, idea sharing, and any form of support.
Whichever plan you opt for, you get access to features such as;
7,000+ practice questions
2,700+ video lessons
2,000+ visual study tools
Case studies
Unlimited quizzing
Printable pre-formatted notes
Live chat support
Visual, in-depth rationales
Mobile app
Facebook group
A Growing Family of Successful Students
The phrase numbers don't lie can't be truer for NURSING.com. With 270,000+ members, the NURSING.com family keeps growing by the day.
Every member has a different story, depending on the struggles the course helped them conquer. Some ditched textbooks once they started using the resources. Others cut down their study time by half, and so forth.
But they all share a similar outcome – their grades shot through the roof and consequently passed their NCLEX exams.
NURSING.com allows you to start a 3-day trial at $1 with the option to cancel at no additional charges. If you're happy with the trial and continue with the course, you can still cancel any time with no penalties.
Besides, the platform gives you the freedom to customize a plan that's ideal for you. For instance, if you're struggling with one class, you can enroll for a monthly plan or choose a 24-month plan if you're in your 4th semester.
Overall, enrolling in NURSING.com courses helps you improve in your studies while enjoying massive savings.
Ever imagined studying while on the go? NURSING.com course makes it possible with audio versions of lectures. With the mobile app feature, you can listen to lessons while taking a walk, working out, or driving.
Our comprehensive 400+ NCLEX review ebook incorporates NCLEX passers' views on the challenges they encountered doing the tests, providing resourceful reviews for potential testers. With a concise, clear, and confident presentation of practical information, the book is full of insights.
The NURSING.com course helps students struggling with information overload study more efficiently thanks to custom study plans. With four options – 2,4,6, or 12 weeks plans – they can print the PDF and use the daily calendar to guide their studying.
As earlier mentioned, the success of NURSING.com courses is vested in the high pass rate. Once enrolled in the program, students witness 12 points improvement in their lowest grade, on average.
Contrary to the norms, the course also helps them reduce their study time, with some even cutting it by half. But perhaps the crowning glory of the course is the almost 100% pass rate in NCLEX exams.
The success is due to a combination of factors – simplified and strategic study materials, insightful practice questions, and the highly accurate NCLEX simulator, SIMCLEX. A NURSING.com product, SIMCLEX, gives you a guarantee of a first-time NCLEX exam pass.
With questions similar to the primary test, SIMCLEX hones your test-taking skills and endurance while boosting your confidence. Unlike traditional NCLEX practice tests, SIMCLEX is 100% computer-adaptive, increasing and decreasing question difficulty based on your responses.
Like the main NCLEX test, the simulator generates between 75 and 265 questions, depending on your question-answering proficiency. But most importantly, you get a personalized report of each question you fail with study suggestions.
FREQUENTLY ASKED QUESTIONS
1. How do candidates register for the NCLEX?
First, you need to contact the nursing regulatory body (NRB) in your state and request registration. You should then fill out the application and submit it to the NRB together with a registration fee.
2. What are the common types of NCLEX questions?
While the NCSBN keeps NCLEX questions secret, past tests often include the following ten areas.
Prioritization
Illness and disease
Diagnosis
Treatment plans and patient communication
Safety and care environment
People skills
Procedures and physiological adaptation
Interpreting information
Identifying tools and terminology
Patience advice
3. Are NCLEX questions repeated?
No. NCLEX questions are never repeated. If you see questions with close resemblance, it does not necessarily imply you answered the previous question incorrectly. The test includes trial questions as well.
4. Does everyone get the same NCLEX questions?
No. The test is adaptive, meaning it customizes the questions based on your responses. For example, if you answer a question correctly, the following question increases in difficulty. On the other hand, if you answer incorrectly, you get a less difficult question next. In short, the test questions vary from one tester to the other based on their answering competence.
5. Are individual NCLEX questions timed?
No. There's no time limit for individual questions. The test is timed as a whole, which is about six hours. But there are optional breaks at 2 hours and 3 ½ hours.
6. What are the four main areas assessed by NCLEX-RN?
Safe, effective care environment
Management of care
Safety and infection control
Psychosocial integrity
Health promotion and maintenance
Physiological integrity
Pharmacological and parenteral therapies
Basic care and comfort
Physiological adaptation
Reduction of risk potential
7. How many types of NCLEX examinations does NCSBN offer?
There are two NCLEX exams – the NCLEX-RN for registered nurse license and NCLEX-PN for practical nurse license. Essentially, registered nurses (RN) provide direct care to patients; hence their exam focuses more on care management. On the other hand, licensed practical nurses (LPN) assist doctors and registered nurses; thus, their exam emphasizes care coordination.
8. Can a candidate skip a question?
No. To jump to the next question, a candidate must answer the previous question.
9. How many questions does the NCLEX contain?
There are 75 to 265 NCLEX-RN questions and 85 to 205 NCLEX-PN questions. The tests include trial questions which are about 15 and 25 for NCLEX-RN and NCLEX-PN, respectively.
10. How many questions must a candidate answer to pass?
It depends. The questions are adaptive, meaning the test ends if the student;
Completes the minimum questions and has demonstrated competence (passed)
Completes the minimum questions and has failed to demonstrate competence
Answers the maximum questions
Use up the maximum provided time
Want to Give the NURSING.com Course a Try?
Want to join the tribe of happy NURSING.com members? You can do it right away, in the comfort of your dorm room, house, or office. With only $1, you can sign up for the course and cancel within the 3-day trial period with no further obligations.
However, we hope you will find the course helpful and join us for a longer duration. Even if somewhere down the road you change your mind, we will refund your investment with no penalties.
But we can guarantee you that your grades will improve once you start learning with us. For this reason, we welcome you to join the NURSING.com family, learn, and excel.
Resources
https://www.ncsbn.org/history.htm
https://pubmed.ncbi.nlm.nih.gov/24855991/
https://www.ncsbn.org/Table_of_Pass_Rates_2021_Q2.pdf
https://allnurses.com/mark-klimek-person-vs-audio-t723476/?tab=comments#comment-7668874
https://secureservercdn.net/166.62.107.20/k95.d7f.myftpupload.com/wp-content/uploads/2019/03/How-to-Study-After-Taking-Mark-Klimek-NCLEX-Review.pdf
https://oit.williams.edu/files/2010/02/using-images-effectively.pdf