Multiple Sclerosis - What Nursing Students Shouldn't Ignore + Free Download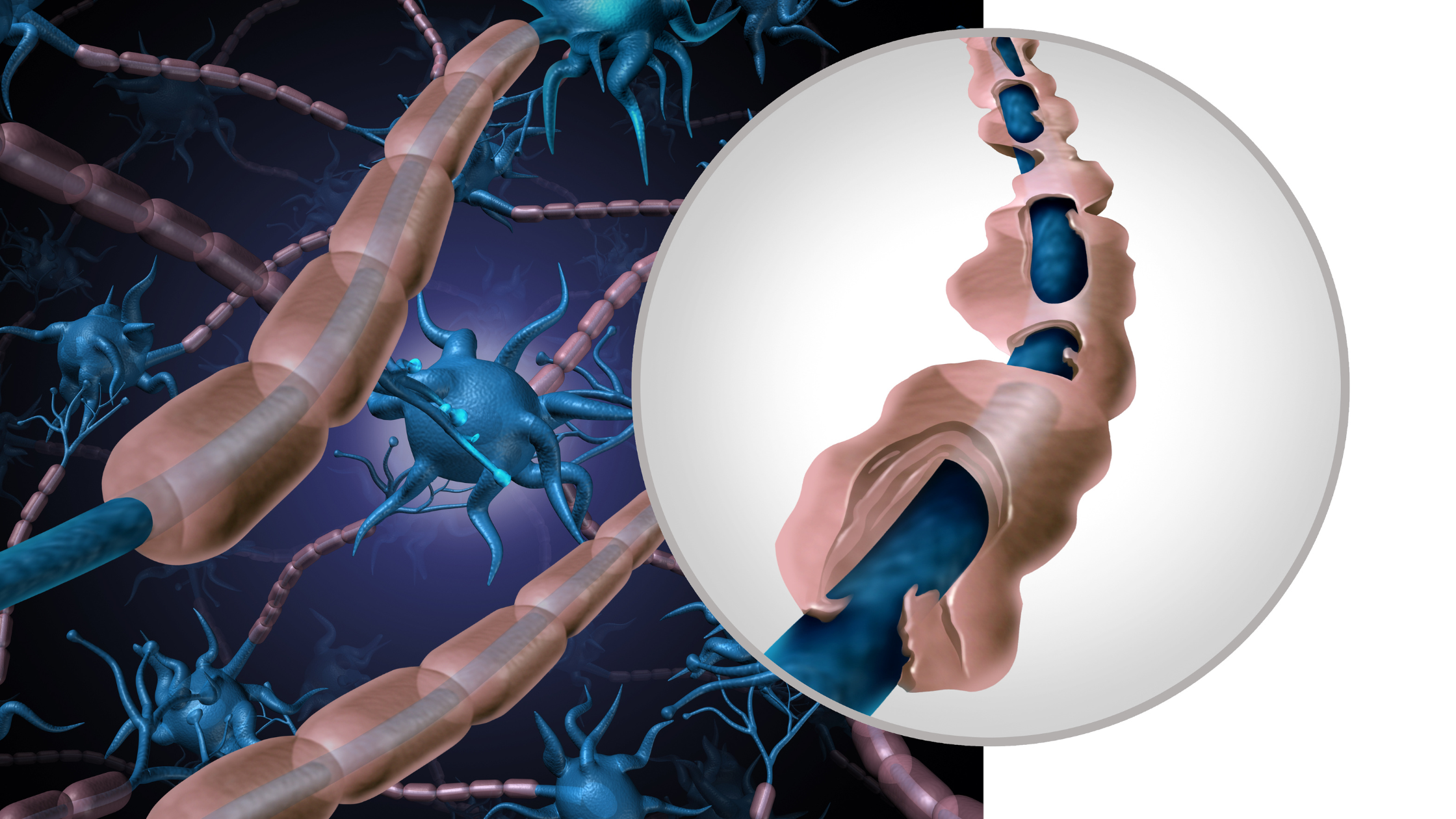 What are you struggling with in nursing school?
NURSING.com is the BEST place to learn nursing. With over 2,000+ clear, concise, and visual lessons, there is something for you!
Understanding Multiple Sclerosis
Understanding Multiple Sclerosis (MS) is important for nursing students preparing for the NCLEX exam due to several reasons:

Prevalence and Impact: Multiple Sclerosis is a chronic autoimmune neurological disorder that can significantly impact a person's quality of life. Nurses are likely to encounter patients with MS in various healthcare settings.

Variability of Symptoms: MS presents with a wide range of symptoms, both physical and cognitive. Nurses should understand the diverse manifestations of the disease and their impact on patients.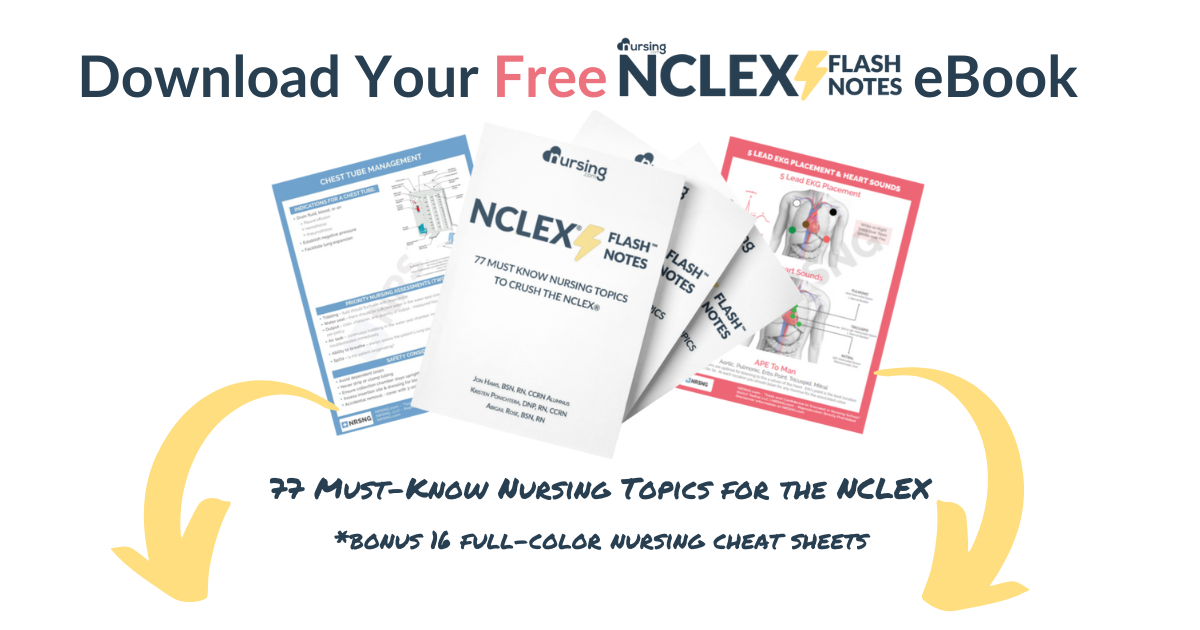 Overview of Multiple Sclerosis

1. Chronic, progressive demyelination of neurons in the CNS
2. Memory Aid: Multiple Sclerosis → Myelin Sheath
Therapeutic Management for Multiple Sclerosis
1. No cure → supportive therapy, analgesics, muscle relaxants
2. Energy conservation
3. Provide bowel and bladder training
4. Maintain adequate fluid intake of 2000 mL/day
5. Encourage activity independence
6. Regulate temperatures on water heaters, baths, and heating pads→ Risk for burns
7. Ensure in-home safety (rugs, cords, etc) → Risk for falls
Assessment for Multiple Sclerosis
1. Fatigue
2. Tremors
3. Weakness
4. Spasticity of muscles→ Can be painful
5. Bowel and Bladder dysfunction→ Incontinence, diarrhea, or constipation
6. Decreased peripheral sensation (pain, temperature, touch) → High risk for injury
7. Visual disturbances
8. Emotional instability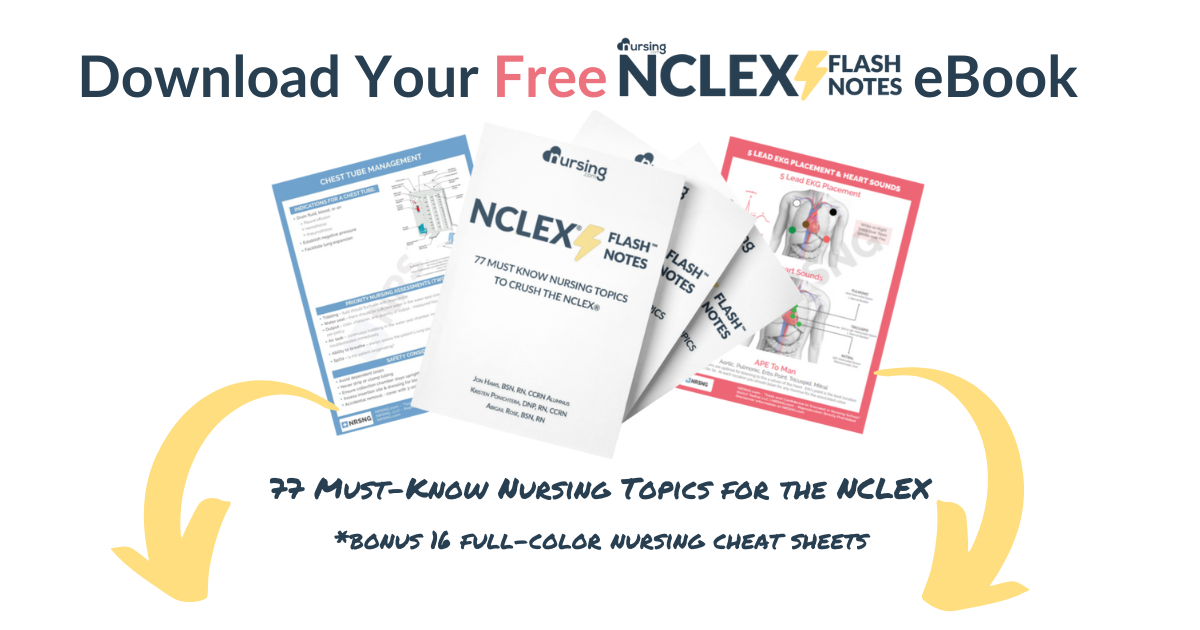 Nursing Case Study for Multiple Sclerosis
Patient Profile:
Alex Thompson, a 28-year-old individual, is diagnosed with relapsing-remitting Multiple Sclerosis (MS). Alex presents to the clinic with complaints of fatigue, numbness in the legs, and difficulty walking, which have worsened over the past week.

Assessment:
Upon assessment, Alex reports experiencing tingling and numbness in both legs and occasional blurred vision. Neurological examination reveals decreased sensation in the lower extremities and reduced muscle strength in the legs. A detailed history confirms previous episodes of similar symptoms followed by periods of remission.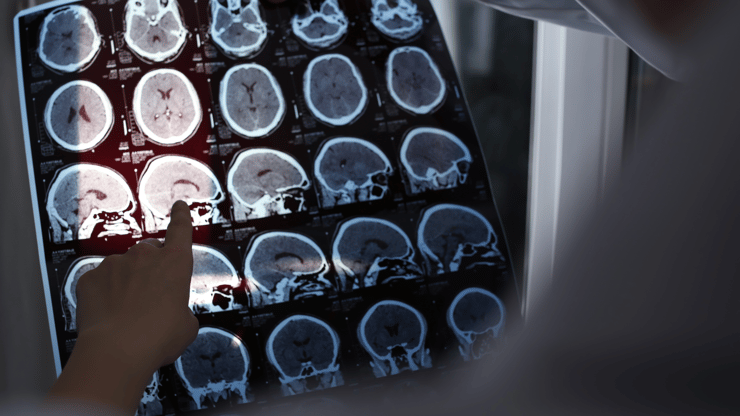 Interventions:

1. Comprehensive Assessment:
Perform a thorough neurological assessment to document the extent of sensory and motor deficits, as well as any visual disturbances.

2. Symptom Management:
Collaborate with the healthcare provider to manage acute symptoms, which may include administering corticosteroids to reduce inflammation and manage relapses.

3. Medication Education:
Educate Alex about disease-modifying therapies to reduce the frequency and severity of relapses and the importance of medication adherence.

4. Fatigue Management:
Collaborate with Alex to develop strategies for managing fatigue, including energy conservation techniques and appropriate rest periods.

5. Physical Therapy:
Refer Alex to physical therapy to address muscle weakness, improve balance, and develop an exercise program tailored to their needs.

6. Visual Symptom Management:
Collaborate with an ophthalmologist to address visual disturbances and provide appropriate interventions.

7. Emotional Support:
Provide emotional support to Alex and encourage open communication about the challenges of living with a chronic condition.

8. Coping Strategies:
Discuss coping strategies and stress management techniques to help Alex navigate the emotional impact of MS.

9. Relapse Education:
Educate Alex about recognizing signs of relapse and the importance of reporting new or worsening symptoms promptly.

10. Patient Education:
Provide comprehensive education about MS, its pathophysiology, treatment options, symptom management, and lifestyle modifications.


Outcome:
With a collaborative approach and a focus on holistic care, Alex's symptoms improve. Acute symptoms are managed with corticosteroids, and with ongoing disease-modifying therapy and physical therapy, Alex experiences better mobility and quality of life. Alex is actively engaged in self-care, managing fatigue, and recognizing signs of relapse.


Free Download on Multiple Sclerosis for Nursing Students and NCLEX Prep
Are you looking for more must-know NCLEX review topics? Download our free eBook "NCLEX Flash Notes" as a valuable resource for nursing students. Encourage readers to download their free copy of the "NCLEX Flash Notes."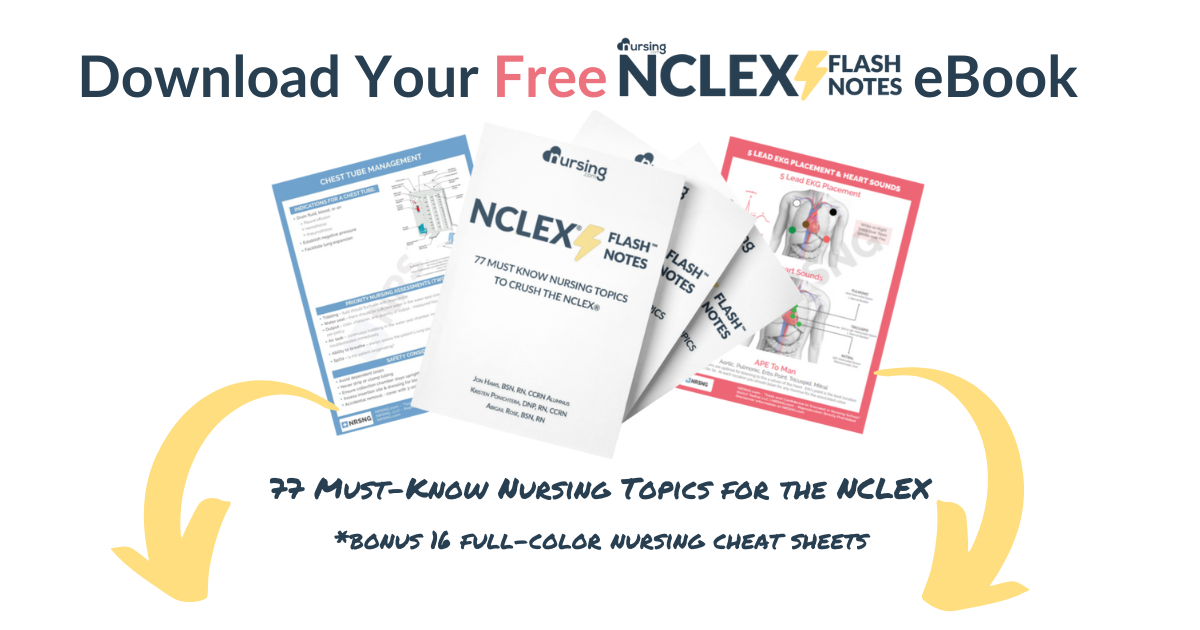 You CAN Do This
Happy Nursing!