Ischemic Stroke: Classroom to Emergency for Nursing Students and NCLEX Prep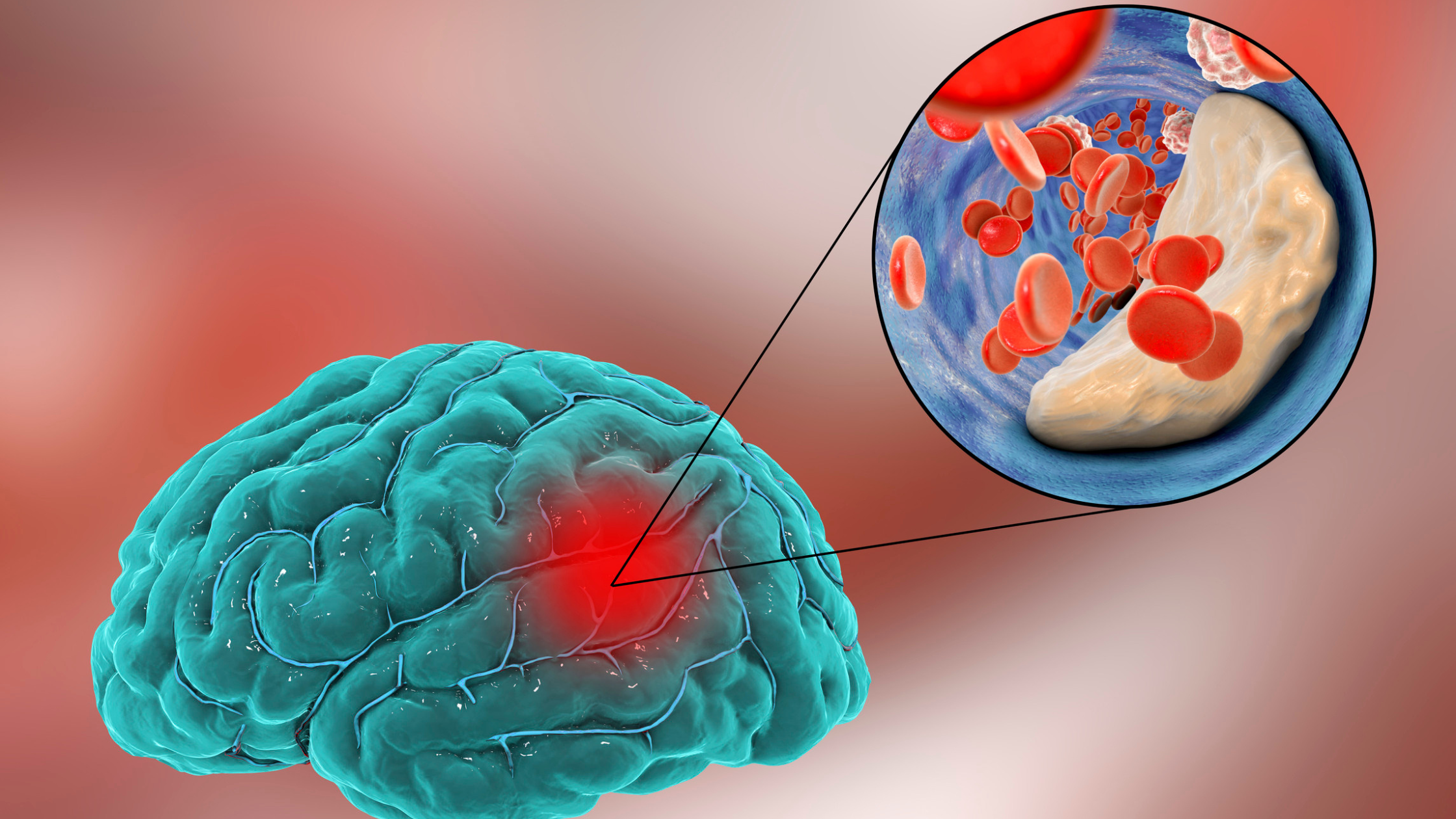 What are you struggling with in nursing school?
NURSING.com is the BEST place to learn nursing. With over 2,000+ clear, concise, and visual lessons, there is something for you!
Understanding
Ischemic Stroke
Understanding ischemic stroke is important for nursing students preparing for the NCLEX exam due to several reasons:

Prevalence and Impact: Ischemic stroke is a common and serious medical emergency that can lead to significant disability and mortality. Nurses are likely to encounter stroke patients in various healthcare settings, making knowledge about stroke management essential.

Time-Sensitive Treatment: Ischemic stroke requires rapid intervention to restore blood flow to the brain. Nurses should understand the importance of timely assessment, diagnosis, and initiation of treatment to minimize brain damage.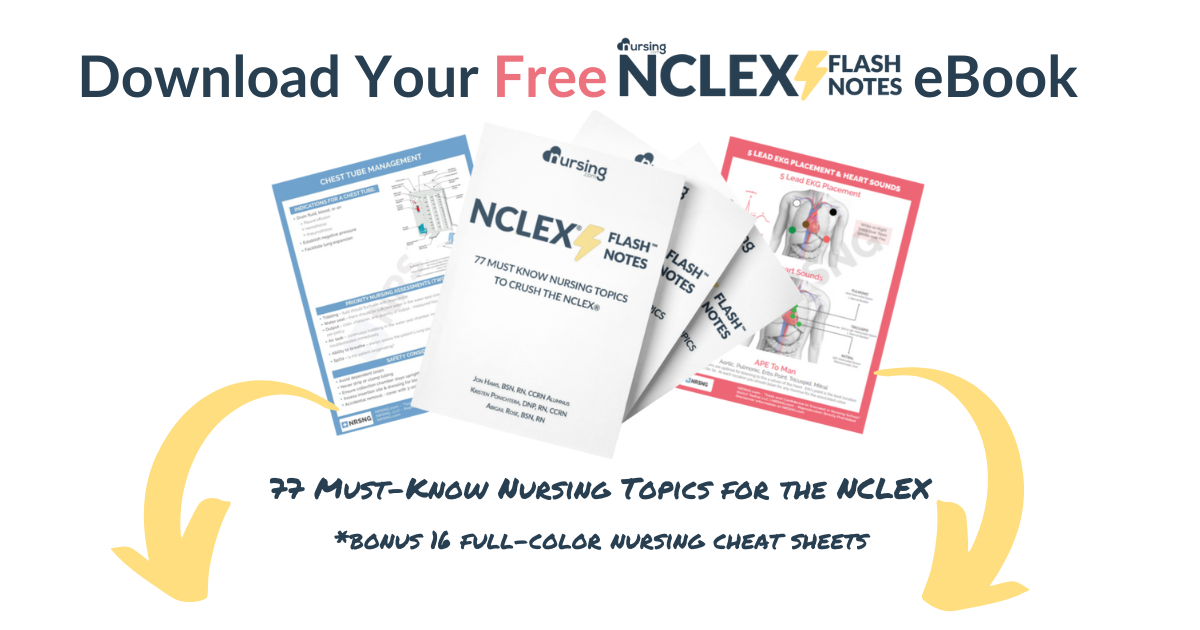 Neurological Assessment: Nurses should be skilled in assessing neurological deficits and changes in stroke patients, including facial drooping, arm weakness, and speech difficulties (FAST assessment).

Thrombolytic Therapy: Nurses need to understand the use of thrombolytic therapy (such as tissue plasminogen activator or tPA) and its potential benefits and risks in eligible stroke patients.

Antiplatelet and Anticoagulant Therapy: Nurses should be knowledgeable about the medications used for secondary stroke prevention, such as antiplatelets and anticoagulants, and their monitoring requirements.

Airway and Breathing Management: Stroke patients are at risk of airway compromise and respiratory distress. Nurses should be prepared to manage airway and breathing, especially in patients with impaired consciousness.

Blood Pressure Management: Nurses need to understand the optimal blood pressure targets for stroke patients to balance cerebral perfusion and prevent complications.

Dysphagia Management: Stroke patients are at risk of dysphagia (difficulty swallowing), which can lead to aspiration pneumonia. Nurses should be trained in assessing swallowing and managing dysphagia.

Neurological Monitoring: Nurses play a critical role in monitoring neurological status, including pupil response, level of consciousness, and motor deficits.

Rehabilitation and Recovery: Nurses should understand the importance of early mobilization, physical therapy, and speech therapy in stroke rehabilitation.

Communication with Stroke Team: Nurses collaborate with the stroke team, including neurologists and radiologists, to ensure accurate assessment, diagnosis, and treatment planning.

Patient and Family Education: Nurses educate patients and families about stroke risk factors, warning signs, lifestyle modifications, and the importance of adherence to medication regimens.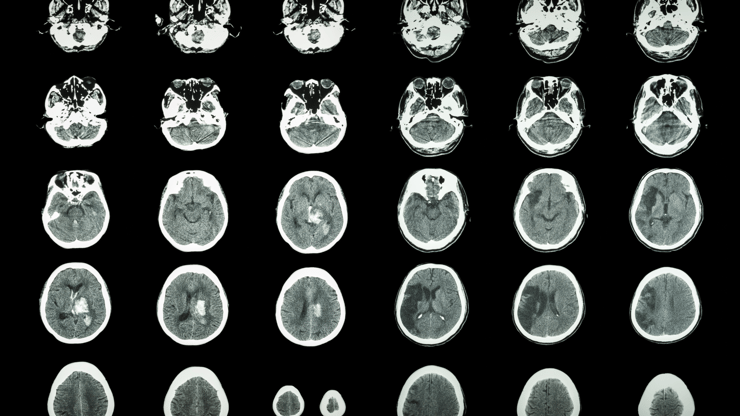 Emergency Response: Nurses need to be prepared to initiate the stroke protocol, activate the stroke team, and coordinate rapid interventions in the event of a stroke.

Documentation: Accurate and timely documentation of assessment findings, interventions, and patient responses is crucial for communication among the healthcare team.

NCLEX Preparation: The NCLEX exam may include questions related to ischemic stroke, its pathophysiology, assessment, interventions, and patient education. A strong understanding of this topic is essential for answering these questions accurately.

Overall, understanding ischemic stroke equips nursing students to provide safe, patient-centered care to individuals affected by this critical medical condition. It ensures that nursing students are prepared to address the unique challenges and needs of stroke patients and contribute to positive patient outcomes.
Overview of Ischemic Stroke
Lack of blood flow to brain tissue is caused by a blood clot in the cerebral vessels.
General Information for Ischemic Stroke
1. Pathophysiology
a. A blood clot in a vessel in the brain
b. No flow past clot
c. Not immediately seen on CT scan (24 hours), MRI for a better view
2. Presentation dependent on the location of the clot
a. MCA – classic FAST symptoms → contralateral manifestations
b. Basilar – decreased LOC, loss of vision, abnormal pupil response
c. Brainstem – loss of BP regulation, Respiratory Failure, dysphagia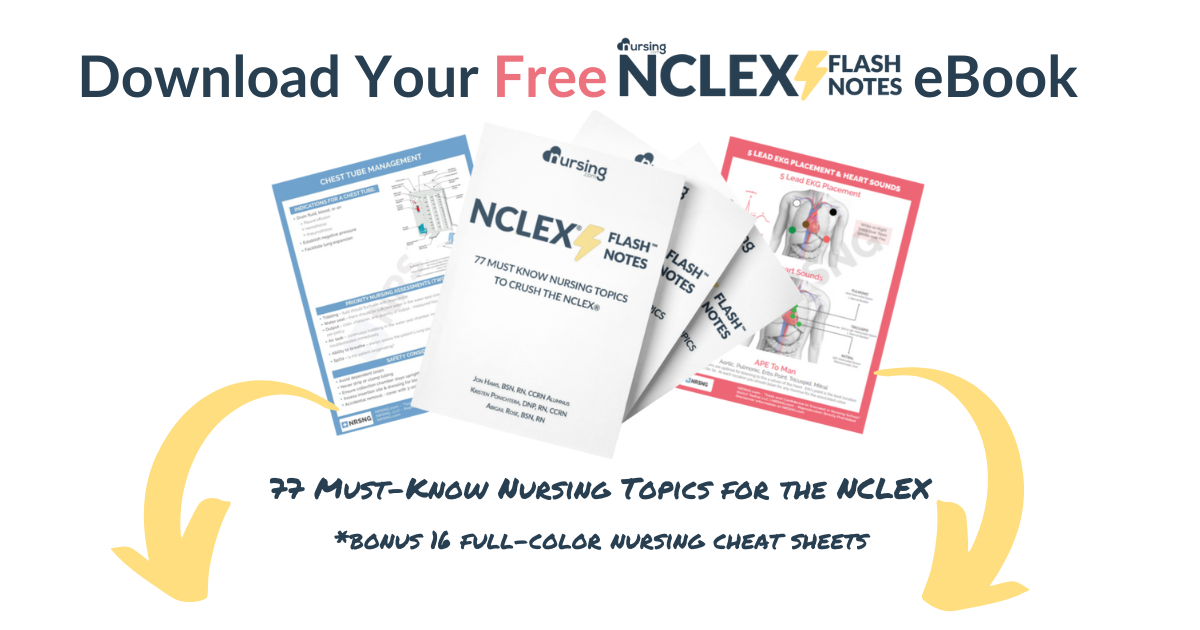 Nursing Case Study for Ischemic Stroke
Patient Profile:
Margaret Davis, an 82-year-old woman, is admitted to the emergency department with sudden onset right-sided weakness, facial drooping, and difficulty speaking. Her family reports that Margaret had been in her usual state of health before these symptoms occurred.

Assessment:
Upon assessment, Margaret presents with right-sided facial drooping, arm weakness, and slurred speech. Her Glasgow Coma Scale (GCS) score is 13. She is unable to move her right arm and leg and is experiencing confusion.

Interventions:

1. Rapid Assessment:
Conduct a thorough neurological assessment using the FAST (Facial drooping, Arm weakness, Speech difficulties, Time to call emergency) acronym to quickly identify stroke symptoms.

2. Airway and Breathing Management:
Ensure Margaret's airway is patent, and monitor her breathing closely to address any signs of respiratory distress.

3. Vital Sign Monitoring:
Monitor Margaret's blood pressure and heart rate, as maintaining stable blood pressure is crucial for cerebral perfusion.

4. Thrombolytic Therapy:
Collaborate with the healthcare provider to assess Margaret's eligibility for thrombolytic therapy (tPA) and ensure timely administration if indicated.

5. Neurological Monitoring:
Continuously assess Margaret's neurological status, including pupil response, level of consciousness, and motor deficits.

6. Dysphagia Screening:
Perform a dysphagia screening to determine Margaret's ability to swallow safely, considering the risk of aspiration.

7. Diagnostic Imaging:
Collaborate with the healthcare provider to order a CT scan or MRI to confirm the diagnosis of ischemic stroke and assess the extent of brain damage.

8. Blood Pressure Management:
Collaborate with the healthcare provider to maintain Margaret's blood pressure within the appropriate range to ensure cerebral perfusion.

9. Fall Prevention:
Implement fall precautions due to Margaret's decreased mobility and increased risk of falls.


Outcome:
With timely intervention and a collaborative approach, Margaret's condition stabilizes. She receives thrombolytic therapy, and her neurological deficits begin to improve. Margaret is closely monitored for potential complications, and her rehabilitation plan is initiated to facilitate her recovery.


Free Download on Ischemic Stroke for Nursing Students and NCLEX Prep
Are you looking for more must-know NCLEX review topics? Download our free eBook "NCLEX Flash Notes" as a valuable resource for nursing students. Encourage readers to download their free copy of the "NCLEX Flash Notes."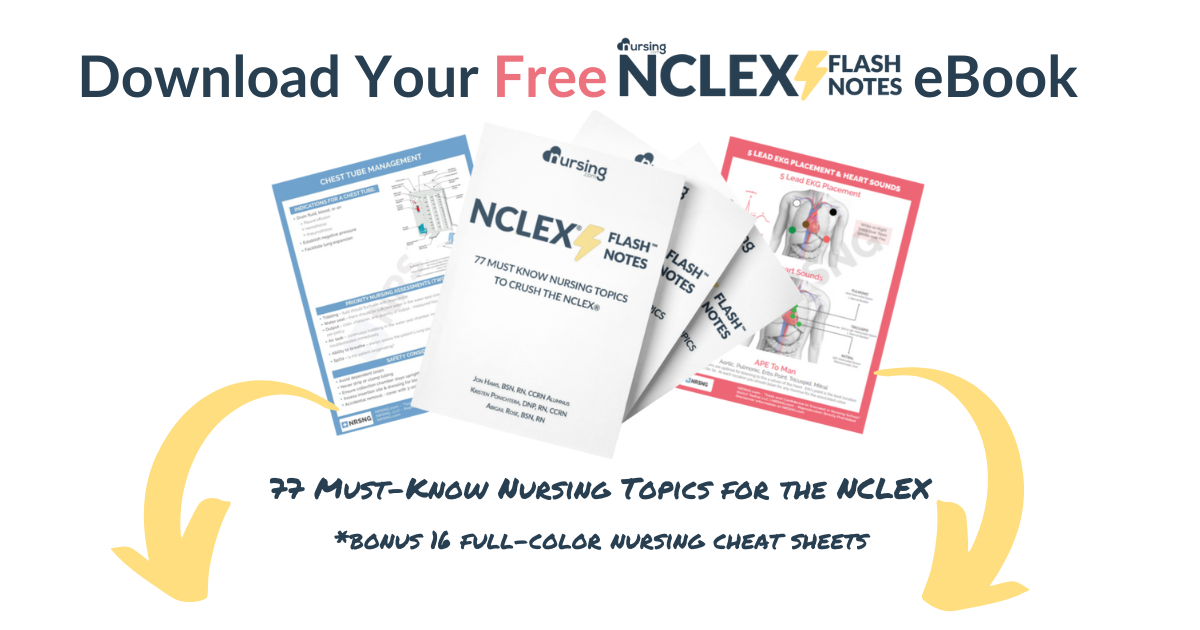 You CAN Do This
Happy Nursing!