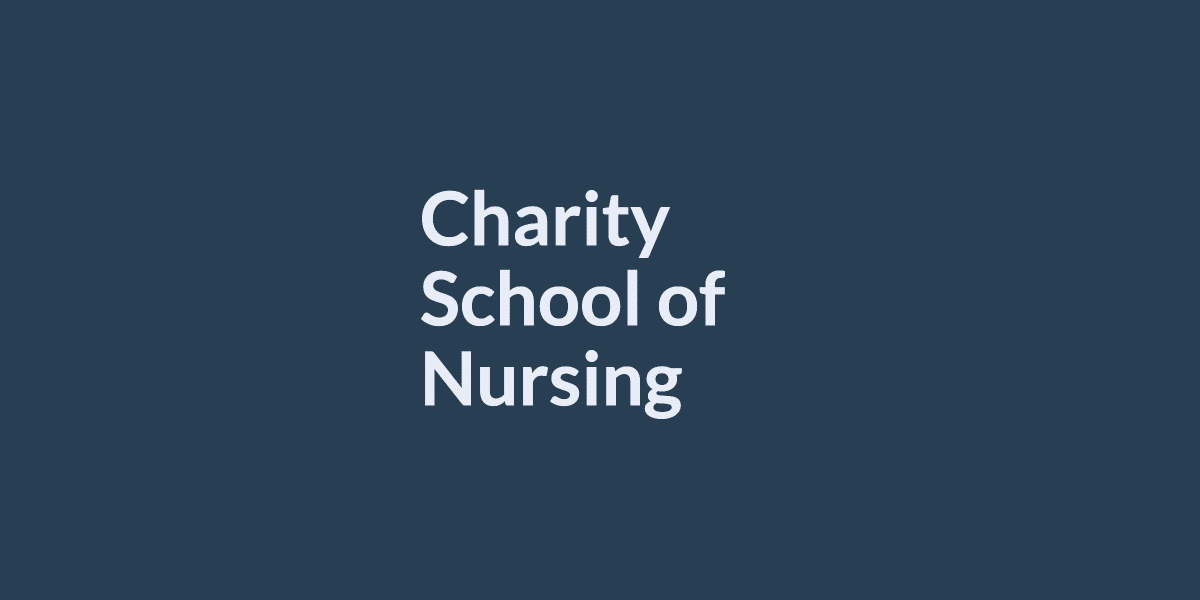 What are you struggling with in nursing school?
NURSING.com is the BEST place to learn nursing. With over 2,000+ clear, concise, and visual lessons, there is something for you!
Delgado Charity School is one of the most popular nursing schools in New Orleans, Louisiana.
It was founded in 1894 and has since grown to enroll thousands of nursing students every year.
If you plan to join the Delgado Charity School of nursing, it's vital that you understand the school well to make informed decisions.
Here, we take you through the schools' vital aspects, including the following:
Address
A brief history overview
Programs and admission requirements
Tuition
Learning resources
Read on to learn more.
Address
The main address of Delgado charity school is… 450 SOUTH CLAIBORNE AVENUE.
Online classes are available to those who can't access the schools' physical location.
A Brief History Overview
Charity School of Nursing was initially started to offer diploma programs only.
It was formed in a collaborative agreement between the Charity Hospital New Orleans board of administrators, the Louisiana state government, and St. Vincent De Paul charity hospital.
The first class had only 11 students, who took two years to complete the course.
The school later expanded the diploma program duration to 3 years in 1915 to expand medical knowledge and the duties of the nurses.
During the Second World War, the Charity School of Nursing managed to enroll 760 student nurses, which was the LARGEST ENROLLMENT in the country!
The college continued to expand progressively until 1989, when the officials noted a shortage of nurses.
In the same year, Charity School of Nursing announced the introduction of an Associate Degree in Nursing (ADN), meant to curb the then nationwide shortage of nurses.
A Degree Program in Charity School Of Nursing
The degree program was officially started in 1991, and its duration was two years.
The community received the program well, as more than 200 students would enroll for the course every year.
The school has grown extensively since then, as the current nursing school OCCUPIES 200,000 SQUARE FEET.
The school is well equipped with medical training facilities, classrooms, human patient simulator labs, a library, video classrooms, a computer center, and much more.
Also, hundreds of qualified nurses graduate each year from the institution.
Programs Offered and the Basic Requirements
Charity School of Nursing offers a vibrant environment to learn and teach. Currently, the school provides training in 18 qualifications.
The common reviewed programs are:
Practical nursing
Registered nursing
Certified nursing
LPN to RN options
Program 1: Practical Nursing
This program prepares aspiring nurses to be Licensed Practical Nurses (LPN).
LPN works closely under the supervision of a registered nurse.
The primary role of a practical nurse is to monitor a patient, bathe them, clean them and monitor their health.
Students who undertake this program spend nearly 50% of their time acquiring clinical experience.
By the end of this program, the graduates should understand the primary duties and adhere to the basic legal rules for nurses.
Minimum Requirements
To meet the admission requirements for practical nursing programs, applicants should:
Be high school graduates
Be a U.S resident, or show proof of permanent residency in the United States
Have a minimum Institutional (DCC) GPA of 2.0 for college work done
Be ready and eligible to take the ENGL 101 and MATH 120 before the application date
Undertake the Kaplan Pre-Nursing Exam and achieve the following: Maths 70% or more, reading 68%, and writing 60%.
The applicant should do a science section test, although there are no minimum requirements
Submit a complete application package
Usually, practical nursing students accomplish the course in 16 months.
For more information about the practical nursing program in Charity School of Nursing, click here.
Program 2: Registered Nursing (RN)
Are you planning to become a registered nurse? Charity School of Nursing offers a registered nursing course.
Registered nurses are medical experts who provide hands-on care of multiple health duties.
The primary role of an RN is to educate patients and the public on numerous illnesses.
This program equips students with both social and natural sciences to help them understand the various settings of a patient.
By the end of the program, graduates should know how to UTILIZE TECHNOLOGY IN NURSING and have basic practical and ethical nursing knowledge.
Basic Requirements
Charity School of Nursing requires interested students to meet the following minimum requirements:
Have a high school diploma
Complete developmental studies
Pass the pre-nursing exam
Have an average GPA of 2.5 for general courses in the nursing curriculum
Complete the following courses… MATH 128, ENGL 101, ENGL 10 or BIOL 251, MATH 130 and 253.
Successfully submit the application package
RN course takes an average of 2 and half years.
For more details about the RN program in the Charity School of Nursing, click here.
Program 3: Certified Nursing Assistant (CNA)
A Certified nursing assistant helps patients with the primary care duties under the supervision of a registered nurse.
This program equips students with BASIC HEALTHCARE INFORMATION, including infection control, body structure, and general nursing skills.
The program also equips graduates with basic job-hunting skills to help them sell their skills well in the highly competitive market.
Students who successfully finish this program sit for a certification exam offered by the Prometric Testing Center.
Basic Requirements
Charity School of Nursing requires applicants to meet the following basic requirements:
Be 16 years and above
Have a high school diploma or an equivalence of high school education
Pass the statewide Criminal Background Check
Understand the technical aspects of the programs and adhere to them
Learn more about the Certified Nursing Assistant program in the charity school of nursing.
LPN-RN Option
Are you a licensed practical nurse looking forward to becoming a registered nurse?
Charity School of Nursing helps LPNs to advance their careers to RN by offering multiple learning courses.
Here are the four main program options that the institution offers:
PN-RN Transition option
Credit examination
A generic completion of the entire curriculum
Advanced pavement for students who accomplish the general learning program less than a year
For detailed information about the LPN-RN Option in the Charity School of Nursing, check here.
Tuition at Charity School Of Nursing
Delgado Charity School of Nursing offers training in 18 qualifications.
Time to complete these qualifications ranges from 16 HOURS TO 4 YEARS+, depending on the exact program a student undertakes.
According to the qualifications, the tuition costs range from $185 TO $10,000, and the median tuition fee is $6000.
Every program has unique application requirements, as discussed above.
However, the Louisiana State Board of Nursing (LSBN) should approve all enrollments for the clinical nursing courses.
The approval involves a background check to determine the criminal history of the applicant.
You can visit the LSBN website to learn more about the delay or denial of the licensure for nursing students applicants.
Learning Resources in Charity School of Nursing
Learning resources are incredibly important to nursing courses. These resources facilitate the learning process and improve the experience.
Charity School of Nursing has heavily invested in valuable modern resources to help equip students with the best nursing skills.
Here are the most notable resources that you will find in this institution:
Modern and Spacious Library
Charity school of nursing has an extensive modern library equipped with books, journals, computers, magazines, and other learning materials.
The computers are fast and provide students with quick access to eBooks and online databases.
Besides the resources, the library is well partitioned to create room for collaborative groups who might need to discuss.
The library management is well organized and uses an automated catalog system to monitor the entire college library system.
Computer Lab
Students don't have to go to the library to access computers!
Charity School of Nursing has a modern computer lab specially meant for students interested in using computers instead of books.
Each computer has a RELIABLE INTERNET CONNECTION and contains all MS applications.
What's more…? Wireless technology in the lab encourages students to carry their laptops to the lab and enjoy a fast and speedy wifi connection.
Skills Lab
Nursing is all about acquiring the right skills for a healthcare setting.
Charity School of Nursing understands this, and that's why it has a FUNCTIONAL SKILLS LAB with multiple clinical setting tools.
The skills lab contains anatomical models and full-body manikins to help students learn clinical procedures effectively.
The lab is WELL MAINTAINED, and all students can access it provided they adhere to the lab rules and requirements.
Human Patient Simulators
Charity School of Nursing understands the importance of tech tools in today's era, and that's why it offers up-to-date learning tools such as the human learning stimulator.
A human patient simulator is a human-like manikin that reacts physiologically, just like an actual patient.
The manikin allows nursing students to better understand the human body system and how a patient reacts in different environmental conditions.
Human stimulators are kept in a lab in the charity school of nursing, which resembles the real-life hospital setup.
With the help of these simulators, nursing students get to understand real-life patients better to provide the best services.
Media Services
Nursing students often need to create videos to show their presentations or learn from videos. They can only achieve this when a school has a reliable medical service.
Charity School of Nursing boasts of a well-equipped media service department that helps students with hard copy presentations and digital video creation tools.
Helpful tools in the media service department include flat-panel TVs, data projectors, computers, and many more.
Despite the tools, the media service team supports students to learn and grow their talents.
Student Registration at Charity School Of Nursing
Charity School of Nursing has an active STUDENT PORTAL where students log in to access the school's services.
If you meet your course requirements and accomplish the admission process, you will sign up for Delgado's online student portal.
You can view the login instructions and other details here.
Charity School of Nursing regularly updates students about the exams, opening and closing dates, finances, program change, and other things through the portal.
Students can also add programs, drop some, or withdraw from college using the students' portal.
School Reviews
Overall, most students say the school performance is excellent, although there are a few complaints.
Here are the main reviews we noted at indeed.com:
Affordable tuition
Positive learning environment
Cooperative tutors
Helpful career preparation
You should always check the nursing school reviews to make the right decisions.
Struggling With Nursing Lessons? Try NURSING.Com
NURSING.com is on a mission to end nurses' shortage by equipping students with the right skills.
According to studies, by 2030, nurse shortage will increase by 24.8%. This means that 3.6 additional nurses will be needed to fill the deficit.
But is the world prepared to take care of this possible nurse shortage? Are there enough nursing students?
Nursing is not for the fainthearted. It is a highly ENGAGING PROFESSION that requires students to understand multiple concepts before graduating.
While undertaking the nursing course, many students often feel OVERWHELMED AND STRESSED by studies to a point where they just need to quit.
But is quitting an option? No.
NURSING.com motivates and helps nursing students to pass their exams.
We primarily SIMPLIFY THE COMPLEX READING CONCEPTS for nursing students to understand the lessons better, gain interest and pass their exams.
About NURSING.com
NURSING.com is an all-in-one classroom for future nurses.
We provide clear and concise learning tools for different students, whether they are still in the pre-nursing stage or ready for their NCLEX®.
Our nursing experts research the technical concepts in nursing and simplify them for the learner.
We have successfully helped more than 300,000 nursing students accomplish their courses.
Here are a few reviews from our students:
"Initially, I was stressed and discouraged. Thanks to NURSING.com, I am more passionate and motivated in my nursing course."

Mercedes, RN
"I've seen my GRADES SHOOT, and the time I spend in learning is almost cut by half, compared to before."

Clyde, RN
"Thanks NURSING.com for helping me through. I wish I joined you on my first day as a nursing student."

Gina, RN
How NURSING.com Can Help You
We provide the following to nursing students:
Lesson videos
Multiple study tools
Practice questions
NCLEX® simulation
Lesson Videos
NURSING.com provides well-researched lesson videos. Our nursing experts take more than 12 hours to prepare a single 10 minutes video!
This means that by watching the 10 minutes videos, you get to acquire extensive knowledge SIMPLIFIED BY THE EXPERTS.
Our learning videos cover a wide array of lessons, including documentation, human anatomy, Biology, Chemistry, Fundamentals of nursing, and much more!
You can visit our website to check the available courses and click on the lesson of your interest!
Multiple Study Tools
Nursing can be hard! Students need multiple learning styles and techniques to capture each tactic.
This is because some concepts can be understood well in…videos, others in pictures, books, etc.
NURSING.com offers multiple learning styles to help nursing students capture the idea.
Our lessons include:
Reading and writing study tools
Videos
Auditory tools
Kinesthetic tools
Most of our lessons come with concept maps, and case studies for easier understanding.
We also include the following to make the lessons more exciting:
Medical pictures and images
3D anatomy models
Flashcards
Mnemonics
Cheatsheets
Practice Questions
Probably, the main reason why you fail nursing exams is that you don't take practice questions!
After reading the tutorials, you need to gauge your capability and skills by going through the practice skills.
The questions help you GAUGE YOUR SKILLS and get a read of the exam anxiety.
NURSING.com has compiled more than 6000 PRACTICE QUESTIONS to help you pass your exams with ease.
Our practice questions are:
Made in line with the NCLEX test plan
In-depth with proper instructive rationales
Made with an advanced quiz builder
Written by NCSBN trained experts
Created with different formats to familiarize learners with the formats
We have practice lessons for all students.
If you would like to gauge yourself with our quizzes, start your trial today.
NCLEX® Simulation
Nursing.com offers an NCLEX® simulator known as SIMCLEX®.
SIMCLEX is 100% computer-adaptive, just like NCLEX.
SIMCLEX provides a graph of your progress and gives you adaptive study suggestions based on your progress.
If you pass SIMCLEX, chances are high that you will pass NCLEX as well.
But should you fail NCLEX when you pass SIMCLEX, then we provide a full refund.
Why Trust NURSING.Com?
On average, students who join NURSING.com improve their overall grade by more than 12 points
Students who pass SIMCLEX have a high NCLEX rate of 99.86%
More than 360,000 top nursing students use NURSING.com
We provide a full refund if you don't pass the NCLEX exam
We offer multiple learning options, including eBooks, videos, podcasts, and many more
We provide 24 hour customer support to all students
How to Get Started With NURSING.Com
You have watched many YouTube and PowerPoint videos and read many materials, but your grades are still dropping.
Sounds familiar?
Nursing is hard, and sometimes, all you need is a little help and guidance to help you see the light.
NURSING.com experts are here to help you accomplish your nursing.
Visit our website or contact us for a quicker response.
We will be glad to take you through our effective learning programs and practice exams, to prepare you for your final exams.