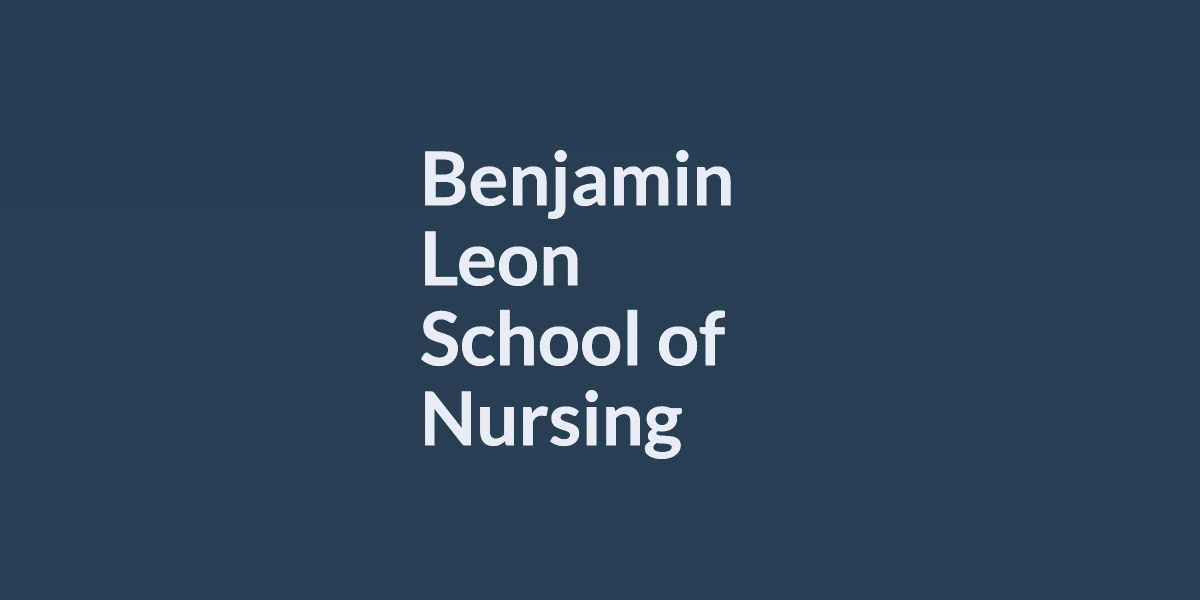 What are you struggling with in nursing school?
NURSING.com is the BEST place to learn nursing. With over 2,000+ clear, concise, and visual lessons, there is something for you!
Benjamin Leon School of Nursing Overview
The Benjamin Leon School of Nursing offers students both associate and baccalaureate degree programs. These have been designed with the student in mind and have seen the school graduate more than 20000 students as of this year, both from the medical and Homestead campuses.
The mission of the Benjamin Leon School of Nursing is to provide the diverse student population within the school with an excellent professional nursing education that emphasizes life-long learning, which should see said students transition to a dynamic global society. As it stands, the vision is to create an environment that enhances the students learning and professional development, all based on a culture of inquiry and evidence that takes into account global awareness of healthcare issues.
As a student, you get to experience the school's commitment to cultural initiatives, which is seen in the highly cooperative community partnerships that the school has taken. The values adhered to at the school include:
An exceptional work environment
Quality community partnerships
Sustainable practice resource development and operational efficiency
Global awareness of health care issues
A culture of inquiry and evidence
At the core of the institution is the facilitation of the acquisition of fundamental knowledge and skills to foster nursing students on their life-long learning journey. As a student, you will be subject to the solid evidence-based clinical focus that should help set you apart from the rest of the nurses competing for leading jobs with you.
Associate in Science in Nursing (ASN)
It wouldn't be too far-fetched if I went all out and proclaimed that no other campus prepares its registered nursing students better than the Benjamin Leon School of Nursing. For their Associate in Science in Nursing program, students should expect training that is solely focused on helping them gain practical skills that are in demand with the leading employers in the job market today.
Within this program, students stand to gain real-life experiences from distinguished faculty members. What's more, students get exposure through community health activities, the various clinical partnerships, and the state-of-the-art simulations that help them practice with a variety of healthcare environments.
Options
A nursing student interested in an Associate in Nursing Degree from Benjamin Leon of Nursing has three options. These include the generic, transition, or accelerated programs, all of which can either be full-time or part-time.
Whichever route you choose, the Benjamin Leon School of Nursing coursework is designed to help students build personal and professional skills needed to equip them to provide outstanding patient care. The training is expected to equip the students with the real-world professional nursing practice that should see them fit seamlessly within the healthcare environment.
This comprehensive program is designed in a manner that should see graduates be eligible for the National Council Licensure Examination for Registered Nurses (NCLEX-RN). What's more, after completion of the coursework, you should have no difficulty having the Florida Board of Nursing granting you the licensure as a registered nurse.
Your estimated tuition cost should be $8,511, which you should pay off during the 2+ years during which you are expected to have completed the program with 72 credits.
What you'll learn…
Part of these credits should cover nursing skills, health assessment, obstetrical nursing, pediatric nursing, and psychiatric nursing. What's more, you should cover medical surgical nursing, community health, professional nursing leadership, and cover a bit of math and pharmacology.
At the Benjamin Leon School of Nursing, the NCLEX pass rate stands at 85.38%, which goes hand in hand with the 79% completion rate. I am aware of how significant finding a job after graduation is. As such, it is only prudent to mention that following graduation, you should expect a job placement rate of about 96%.
Your job prospects include stints in acute care, ambulatory care, mental health, and emergency care. You should note that credits earned from this coursework are acceptable towards upper-division college, meaning you can comfortably move on to pursue a four-year degree program following this coursework.
Regardless of whichever option of the program you go with, you will be attending classes at the Medical Campus, Homestead Campus, and the Baptist Hospital.
Note that the generic option is designed for anyone who wishes to become a nurse yet they have no prior experience, while the transitional degree program is designed for students who already have a license in some healthcare field. Finally, the accelerated associate nursing degree is meant for college graduates who already have a baccalaureate degree or higher from an accredited institution that is recognized by the MDC.
Bachelor of Science in Nursing from the Benjamin Leon School of Nursing
The R.N. to BSN program at Benjamin Leon School of Nursing is designed to help the student towards a successful BSN nurse profession. As the student, you have the choice of completing the coursework in 18 months full-time, part-time or you can complete it in one year through the accelerated program.
The way the BSN program has been designed essentially expands on what was covered in the Associate of Science in Nursing curriculum. Within the BSN program, you take on additional concepts, including evidence-based practice, population-specific health promotion, informatics, and cultural competency within the healthcare setup.
The program is quite popular within the nursing field as it has outstanding nursing education and career services. What's more, it has flexible classroom setups, which can be individualized as the institution takes a student-centered approach.
For $16,236, you get to cover the `12 program credits, which you are expected to complete within 12 to 18 months. A neat aspect is that you get to pace yourself, which could see you complete the coursework in record time.
Note, this baccalaureate degree is accredited by the Commission on Collegiate Nursing Education. Additionally, it has also been certified by the Accreditation Commission for Education in Nursing.
As mentioned, you have the option of three tracks. You can either take on the course full or part-time. Additionally, you can choose the accelerated program, which gets you to the job market as fast as possible with all the right qualifications.
Once completed, you can expand your nursing profession from just working on the floor. Mainly, the course equips you to take on different roles, including leadership and management, research and evidence-based practice, and nursing informatics.
Benjamin Leon Online Nursing Program
Now, consider that you want to be part of the team at Benjamin Leon School of Nursing, but you are unable to attend school on-site.
The school has come up with an online Bachelor of Science in Nursing (RN-to-BSN) program that has been ranked amongst the top 10 in the nursing school reviews.
For a total of $4,346, you are able to complete the coursework made up of 30 credits in a record three or five semesters. This makes the course mainly accessible to anyone looking to pursue a degree that is most noble and in high demand.
Criteria for Admission for the Associate in Nursing Path
For you to get into any of the ASN courses listed, you have to have:
An A.S. Nursing degree from a regionally accredited college
A minimum of 2.5 cumulative GPA and 2.5 GPA in nursing coursework for a regionally accredited A.S. Nursing Program
Successfully completed a background investigation and drug screen
Criteria for Admission for Bachelor of Science in Nursing
For you to apply for the BSN coursework, you need:
A completed application on the school's online portal
Official college transcripts from educational institutions previously attended
A non-refundable admission fee which will be pointed out during the time of application
Admission Procedures for Transfer Students
Suppose you are seeking transfer into the Benjamin Leon School of Nursing. In that case, you will need:
A letter from the Dean or Director of studies from the previous institution
Proof that in the coursework previously completed, you scored a minimum of C in each
A complete evaluation of your academic records
Note that transfer students are only accepted depending on the available spaces as specified by the department chair of either the R.N. or BSN program.
Learning Outcomes
As an ASN student going into the Benjamin Leon School of Nursing, there are specific learning outcomes you should expect. These include:
The use of quantitative analytical skills to evaluate and process numerical data
Demonstration of the knowledge of ethical thinking
Ability to describe how natural systems function and how these affect the health of humans within the environment
Formulation of strategies that help you locate, evaluate, and apply historical perspectives as you handle a patient n your care
How to create strategies that are meant to fulfill personal, ethical, and social responsibilities
On the other hand, upon graduating from the RN BSN program, as a graduate, you are expected to demonstrate:
A comprehensive integration of theoretical and scientific knowledge from nursing and other related disciples all geared towards the provision of quality and culturally competent healthcare to the patients you interact with
Application of appropriate evidence-based findings which are expected to guide your care of the patient as part of the nursing crew
Analysis of a host of ethical, legal, and socio-economic issues which influence the nursing strategies undertaken as part of the your healthcare delivery
A commitment to a lifetime of learning
Ability and skill to provide complex and unique nursing care to whichever group of patients you interact with
Why Choose the Benjamin Leon School of Nursing
It would be downright unfair if I did not explicitly state why you should choose this school to undertake your nursing coursework.
So, why attend the Benjamin Leon School of Nursing…
The programs offers are designed to incorporate clear scope and sequence of the coursework
The school uses the latest technology, knowledge, skills, and abilities to train its nurses
Upon graduation, the school helps you transition to either a nursing care, supervisory, or middle management position within the local, state, or federal health systems
The school is dedicated to your holistic development as a healthcare professional
Competitive fees and course durations
Information for Students Preparing for Nursing School
At present, there is a nursing shortage. Specifically, the U.S. Bureau of Labor Statistics points to an estimated deficit of almost half a million nurses by the year 2024.
You ask why?
Well, at nursing.com, we believe that most aspiring students find the nursing journey quite frustrating. As such, we have made it our mission to end this nursing shortage by creating a platform where students and aspiring students can learn and find resources.
Our mission goes just beyond churning out extra nurses. We believe that there need to be competent nurses to take on the 15% growth rate that The American Nurses Association estimates.
At the core of the model, we have created is the belief that the nursing journey is made up of four distinct stages. These include:
Pre-nursing stage
Nursing Student
NCLEX prep
New Grad Nursing
It is in view of these findings that in 2008 we launched our first learning platform NRSNG.com. Our founder Jon Haws wanted to create a platform that would help students, like himself, who had been struggling with nursing, find a repository that could come in handy.
In 2020, the name of the platform changed to nursing.com with the aim of becoming a trusted learning platform for potential nurses. The site is meant to be a resourceful stop-over for students who have to deal with the stressful world that is the nursing journey.
Pre-Nursing Courses
For students looking to start their nursing school journey, the platform has a myriad of courses to offer. These are designed in a manner that makes the prospective of undertaking a nursing course less daunting.
The courses on offer include:
Anatomy and Physiology
Biochemistry
Biology
Chemistry
HESI Prep Course
Human Growth and Development
Introduction to Psychology
Language Arts
Mathematics
Medical Terminology
Nursing School Preparation
Sociology
TEAS Prep Course
Nursing Students
Nursing students already enrolled for school will tell you just how much of a toll the coursework takes on the student. You have to deal with the ever-increasing workload.
The site is created to ensure that these students and the many more that join nursing school do not get overwhelmed by just how much there is to do. The idea is to make it as easy as possible for these students as this would translate to a higher retention rate.
Courses on offer include:
ABG
Communication for Nurses
Community Health Nursing
Diagnostic Testing
EKG (ECG)
Fluid and Electrolytes
Fundamentals of Nursing
Health Assessments
Human Growth and Development
IV Insertion Courses for Nurses
Lab Values
Med-Surg- Cardiac
Med-Surg-Ears, Eyes, Nose, Throat
Med-Surg-Gastrointestinal
Med-Surg-Genitourinary
Med-Surg-Hematology/Oncology/Immunology
Med Surg- Integumentary
NCLEX Prep
Most students dread sitting for NCLEX. The 75-145 questions on the examination are meant to test the competency levels of the students, yet many fail despite months of prepping.
How can our product help you, you ask? Well, we offer…
Fundamentals for the NCLEX
Community Health Nursing for NCLEX
Maternal Nursing for the NCLEX
Med Surg Cardiac Care for the NCLEX
Med Surg Diagnostics and Periop for the NCLEX
Med Surg Gastrointestinal and Renal Care for the NCLEX
Med Surg Hematology, Oncology and Endocrine Care for the NCLEX
Med Surg Integument, Musculoskeletal, Vision and Hearing Care for the NCLEX
Med Surg Neuro Care for the NCLEX
What Sets the Platform Apart
As highlighted, the dream behind the creation of the platform was to create a repository on which students studying or wanting to study nursing learn in a fun and easy way. As such, the platform brought on board some of the most sought-after professionals in the nursing care field.
On the site, students get access to visual lectures and colorful cheat sheets that are easy to view and review. The fluff is kept to a minimum, essentially simplifying what would be considered complicated critical care topics.
With 3D interactive images, students find it easy to immerse themselves in their coursework. Each of the latter comes with a condensed and printable outline which should help you keep tabs on your progress.
Overall, we understand that the old way of studying simply does not cut it in today's world. After all, who wants to deal with piles of boring textbooks and stale videos that are likely from untrusted resources?
So, here's what we offer you.
You get to interact with leading experts in the nursing field who deliver via a proven visual platform. These professionals give you explicit instruction, which goes a long way in boosting your confidence.
Soon as you sign up, you get:
To start learning immediately
Countless hours of good quality video covering even the most challenging nursing topics
Colorful PDF nursing cheat sheets
Interactive 3D biodigital images
Unlimited access to various coursework material
Getting started is as easy as signing up. We are committed to partnering with you from pre-nursing to NCLEX success with clear and concise tools.
What we promise is an all-in-one classroom that eliminates the anxiety that comes with nursing school journeys.