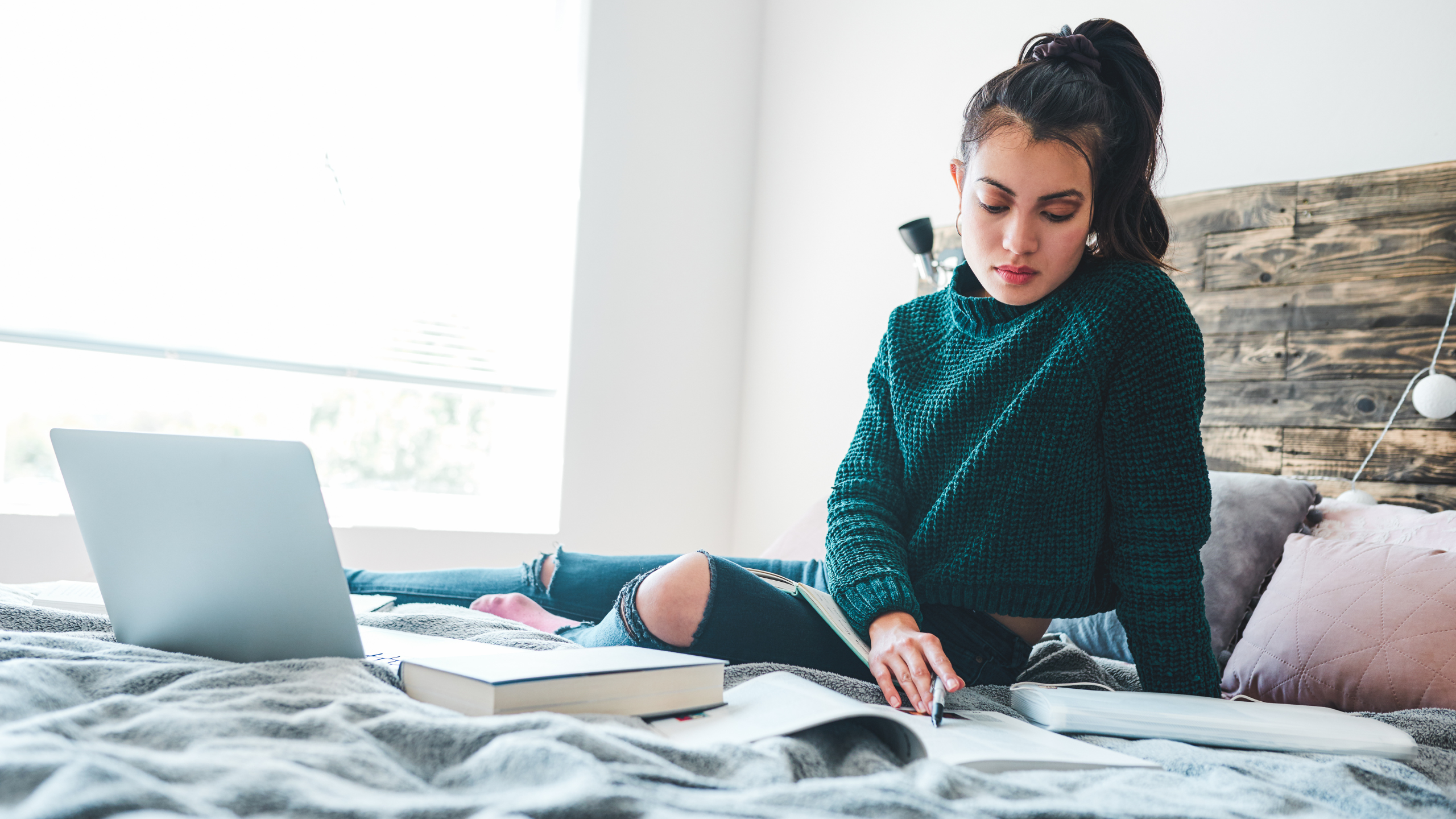 What are you struggling with in nursing school?
NURSING.com is the BEST place to learn nursing. With over 2,000+ clear, concise, and visual lessons, there is something for you!
Your Guide To The Best NextGen NCLEX Prep Courses in 2023
As nursing students, we embark on a challenging journey filled with countless sacrifices, late-night study sessions, and moments of self-doubt. One of the ultimate milestones on this path is conquering the NCLEX. But with so many NCLEX prep options available, it's easy to feel overwhelmed and unsure of where to turn.
When I started my NCLEX preparation, I felt like a small boat adrift in a vast sea of study materials. I found myself exploring various resources, from textbooks to online question banks, hoping to find the perfect fit. Yet, each option left me longing for more—a comprehensive solution that could truly prepare me for the challenges ahead.

In this blog post, we will explore different highly regarded NCLEX prep options, while also introducing you to a game-changer in nursing education: NURSING.com.
NCLEX Prep Course Costs:
Cost is often a significant factor when choosing an NCLEX prep course for nursing students. Before we break down each of the NCLEX prep courses in this blog post, let's dive into the cost (this was the breakdown at the time of this blog publication).
Cost of Uworld NCLEX Prep
Uworld offers NCLEX prep packages that range in price. The cost can vary depending on the duration of access and the specific features included in the package.
Packages range from approximately $139 to $329.
Cost of Archer NCLEX Prep
Archer offers different NCLEX prep options, including comprehensive review courses and question banks. The cost of Archer's NCLEX prep courses can vary depending on the chosen package and access duration.
Packages range from approximately $89 to $399.
Cost of Kaplan NCLEX Prep
Kaplan is known for its comprehensive NCLEX prep courses. The cost of Kaplan's NCLEX prep can vary depending on the package you choose.
Packages range from approximately $299 to $699.
Cost of NURSING.com NCLEX Prep
NURSING.com provides a range of NCLEX prep resources, including video lessons, practice questions, and a SIMCLEX exam. The cost of NURSING.com's NCLEX prep can vary depending on the subscription plan you choose.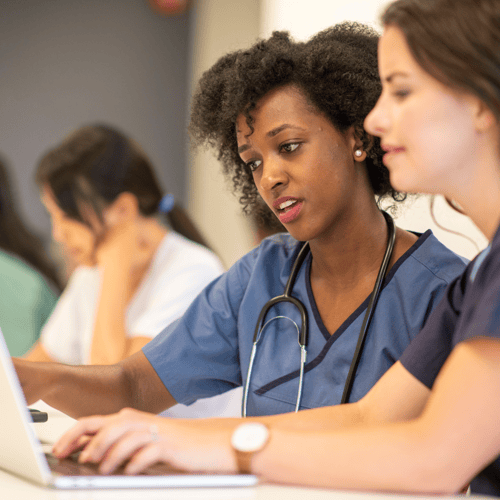 Uworld: Tried and Tested NCLEX Prep
Uworld has earned its reputation as a leading provider of NCLEX prep materials. Their comprehensive question bank and realistic practice exams help students familiarize themselves with the format and content of the actual exam.
With detailed rationales for correct and incorrect answers, Uworld enables you to strengthen your knowledge and critical thinking skills.

With all digital device compatibility, you can study on the go, taking your practice questions from your desktop, mobile phone, or laptop anytime and anywhere. UWorld partners with academic institutions to offer wholesale pricing to suit every nursing and medical student with exam prep solutions.
However, it's essential to complement this resource with a comprehensive study platform that covers all aspects of nursing education.
Uworld NCLEX Prep:
Extensive NCLEX Question Bank: Uworld is renowned for its extensive question bank, which is considered one of the most comprehensive and challenging in the industry. It provides a wide range of practice questions, covering various nursing topics and NCLEX question formats.

Detailed Explanations and Rationales: Uworld's NCLEX prep offers in-depth explanations and rationales for each practice question. This feature allows students to understand the underlying concepts, learn from their mistakes, and reinforce their understanding of nursing content.

Simulation of NCLEX Exam Experience: Uworld's platform closely simulates the actual NCLEX exam experience, helping students become familiar with the test environment.
Archer NCLEX Review: Targeted Content Review
Archer Review is an online platform that helps you achieve your NCLEX-RN target scores through exceptional education and interactive tools at almost half the price other companies offer.
In 2008, Archer NCLEX Review started its education journey with a successful Clinical Case Simulation for the United States Medical Licensing Examination (USMLE) students. It later expanded to include all USMLE exams and NCLEX tests for registered nurses(RN) and practical nurses (PN).

Archer NCLEX Review is known for its targeted content review, offering a valuable resource for study. With its comprehensive content library and explanations, Archer Review helps students grasp key nursing concepts and enhance their understanding of critical topics.
While content review is crucial, it is equally important to have access to interactive learning tools and a supportive community.
Archer NCLEX Prep:
Comprehensive Content Review: Archer NCLEX prep offers comprehensive content review materials that cover key nursing topics. These materials are designed to ensure students have a solid foundation in nursing knowledge and concepts necessary for success on the NCLEX exam.
Concept-Based Learning Approach: Archer emphasizes a concept-based learning approach in their NCLEX prep. This approach focuses on helping students understand the underlying principles and concepts rather than simply memorizing facts.
Targeted Practice and Remediation: Archer's NCLEX prep includes targeted practice questions and assessments that help students gauge their understanding of specific content areas.
Kaplan NCLEX Review: Mastering Critical Thinking
Kaplan has long been synonymous with quality NCLEX preparation. Their approach centers around critical thinking skills, a key component of the exam.
Kaplan's NCLEX prep provides an extensive question bank and practice exams designed to challenge your critical thinking abilities. Through their adaptive learning platform, Kaplan tailors the study experience to your individual strengths and weaknesses, ensuring targeted practice and improvement.
Kaplan NCLEX Prep:
Kaplan has a long-standing reputation as a leader in NCLEX preparation. With over 40 years of experience, Kaplan has helped countless nursing students excel in their NCLEX exams.
Kaplan's NCLEX prep offers a comprehensive approach that focuses on critical thinking skills, a key component of the exam. Their study materials, including a question bank and practice exams, are designed to challenge students' critical thinking abilities and prepare them for the NCLEX's adaptive nature.
Kaplan's adaptive learning platform personalizes the study experience. It tailors the content and practice questions to each student's individual strengths and weaknesses, optimizing their preparation and improving their chances of success.

NURSING.com: Your All-in-One Nursing Education Platform
Enter NURSING.com, a groundbreaking platform that goes beyond traditional NCLEX prep. NURSING.com offers a comprehensive approach to nursing education, including engaging video lessons, interactive quizzes, the only patented adaptive NCLEX simulator, and a supportive community of nursing students and educators.
Here's why NURSING.com stands out:
NURSING.com's concise and engaging video lessons cover a wide range of nursing topics, making complex concepts easy to understand and remember. Their library consists of jaw-dropping 2,100+ lesson videos.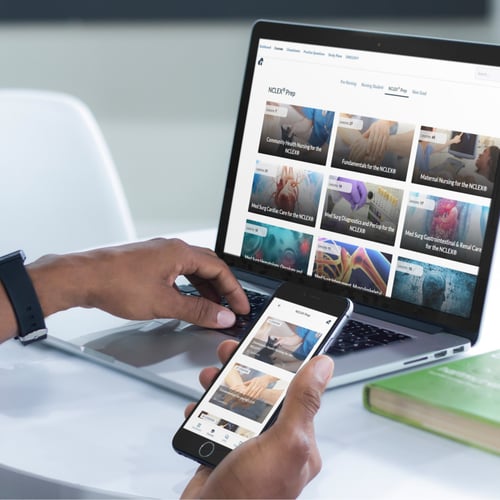 Practice Questions and Exams:
NURSING.com provides a vast bank of practice questions and exams that simulate the NCLEX format, allowing you to assess your knowledge and identify areas for improvement. At the time of this blog publication, NURSING.com had over 6,500 NCLEX practice questions, including NextGen questions.
Patented NCLEX Simulator:
SIMCLEX exam is a comprehensive and realistic computer adaptive test designed to help nursing students prepare for the NCLEX-RN or NCLEX-PN exams. SIMCLEX simulates the actual NCLEX testing experience, providing students with valuable practice and assessment of their readiness.

Key Features of NURSING.com's SIMCLEX Exam:
Realistic Exam Simulation: SIMCLEX closely mirrors the format and structure of the NCLEX exam, giving students a realistic experience of what to expect on test day. It includes multiple-choice questions, alternate format questions, and the same time constraints as the actual exam.
Computer Adaptive Testing (CAT): SIMCLEX utilizes CAT technology, which adjusts the difficulty level of questions based on your performance. As you answer questions correctly, the exam adapts by presenting more challenging questions. This adaptive approach ensures that you are consistently challenged and helps identify your individual strengths and areas that need improvement.
Detailed Rationales: After each question, SIMCLEX provides detailed explanations and rationales for both correct and incorrect answer choices. This feature allows you to understand the underlying concepts and reasoning behind each question, enhancing your knowledge and critical thinking skills.
Performance Analysis: Upon completion of the SIMCLEX exam, you receive a comprehensive performance analysis that highlights your strengths and weaknesses in various content areas. This analysis helps you identify areas that require additional study and focus, enabling you to tailor your NCLEX preparation accordingly.
Mobile-Friendly Platform: NURSING.com's SIMCLEX exam can be accessed through a mobile-friendly platform, allowing you to practice and study anytime, anywhere. The flexibility of mobile access ensures that you can incorporate exam preparation into your busy schedule.
By utilizing NURSING.com's SIMCLEX exam as part of your NCLEX preparation, you can gain valuable insights into your readiness for the actual exam. It serves as a powerful tool for self-assessment, enabling you to identify areas of strength and areas that require further study. With targeted preparation and practice using SIMCLEX, you can enhance your confidence, improve your test-taking skills, and increase your chances of success on the NCLEX exam.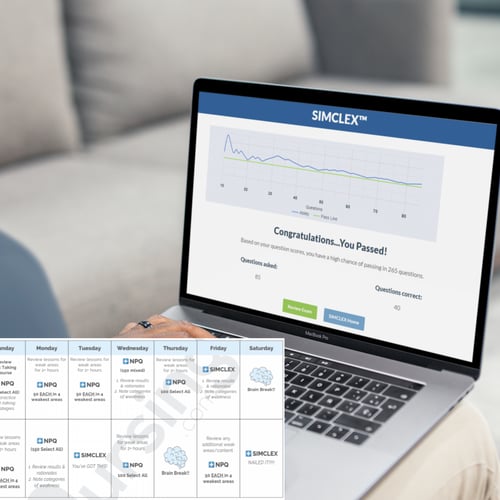 Nursing Study Tools and Resources:
From mnemonics and cheatsheets to study guides and concept maps, NURSING.com offers a variety of resources to aid your learning and retention.
Personalized Learning and Analytics: :
With NURSING.com, you can track your progress, receive personalized study recommendations, and tailor your learning experience to suit your needs.
NURSING.com platform also provides analytics and performance tracking, allowing students to monitor their progress, identify strengths and weaknesses, and focus their study efforts where needed. These features help students stay organized, track their improvement, and optimize their NCLEX preparation.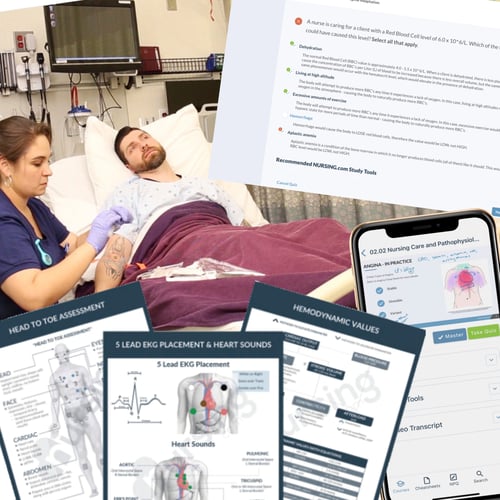 Supportive Community:
Connect with a community of nursing students and educators on NURSING.com's platform, where you can share experiences, ask questions, and find support throughout your nursing journey.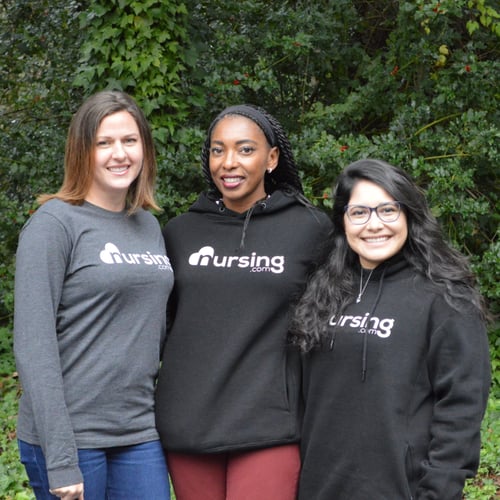 While Uworld and Archer Review are respected NCLEX prep resources, NURSING.com takes your nursing education to the next level. With its interactive video lessons, comprehensive study materials, and supportive community, NURSING.com provides a holistic approach to preparing for the NCLEX.

In your own pursuit of NCLEX success, I encourage you to explore these resources, embrace their strengths, and tailor your preparation to suit your learning style and goals.

Happy Nursing!