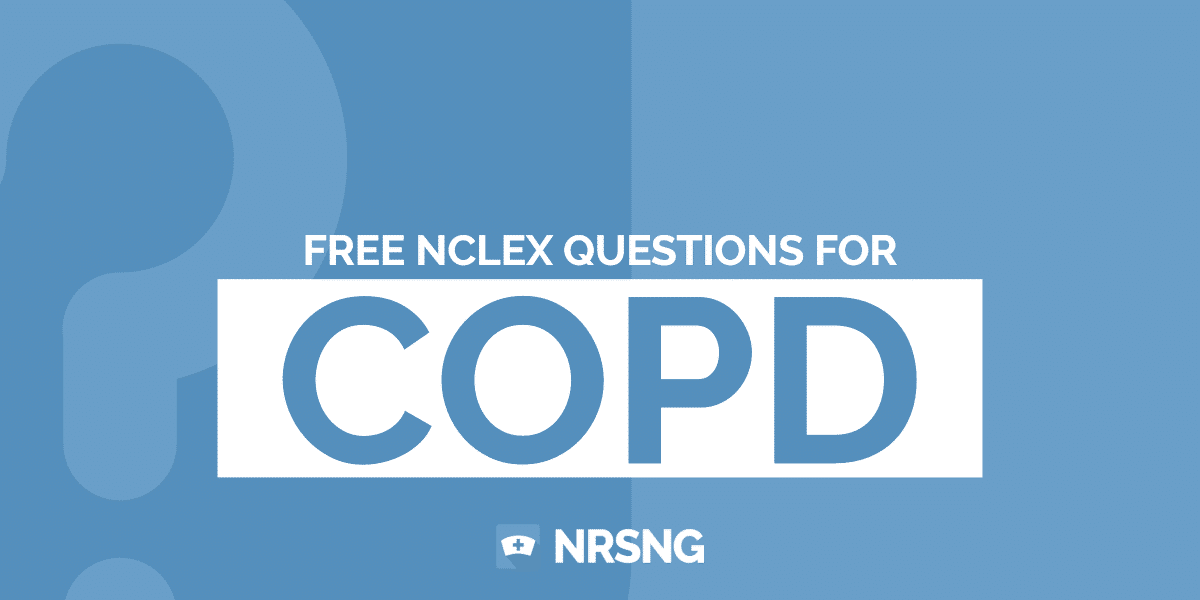 What are you struggling with in nursing school?
NURSING.com is the BEST place to learn nursing. With over 2,000+ clear, concise, and visual lessons, there is something for you!
COPD (Chronic Obstructive Pulmonary Disease) is a common respiratory disorder that affects more than 11 million people in the US. Sadly, there is no cure for COPD, but early detection and good medical care can help the patient manage the disease. To help you understand the condition and know where you need to study, we've created this 10-question quiz with rationales.
Take over 400+ free NCLEX prep questions with our free pop quizzes.
RELATED VIDEO: COPD