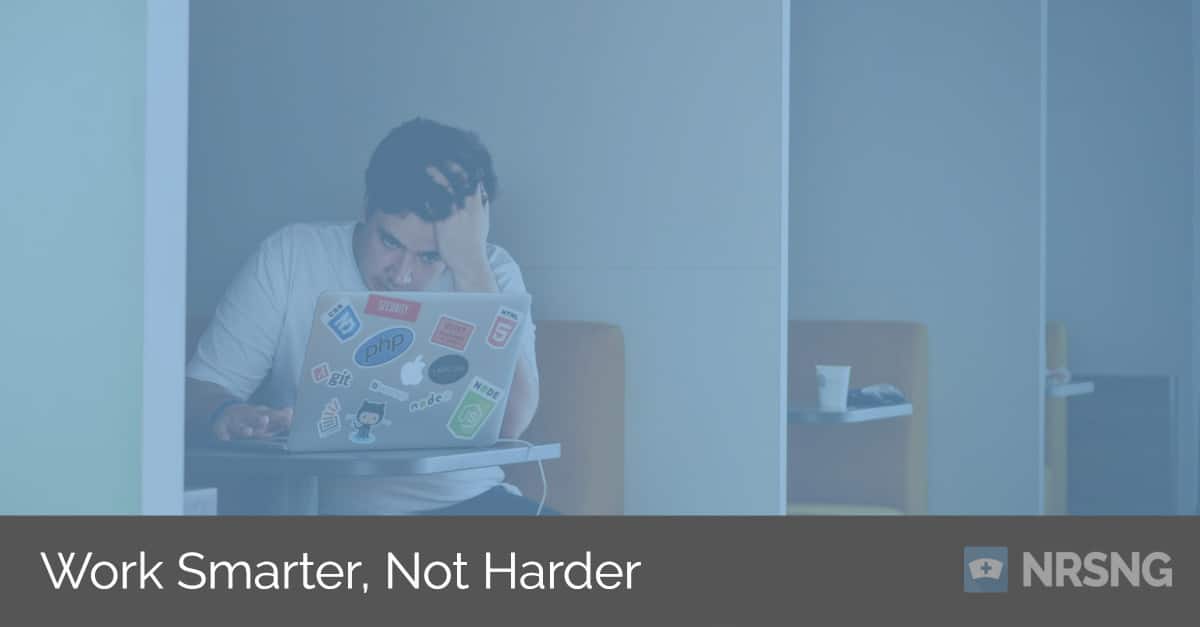 What are you struggling with in nursing school?
NURSING.com is the BEST place to learn nursing. With over 2,000+ clear, concise, and visual lessons, there is something for you!
Nursing school can be a bumpy ride, and to help you get through your journey we decided to cover time management on the podcast. If you can get yourself organized from the start you will be able to get the MOST out of the time you have!
Everyone thinks that in order to achieve your goals you must just work hard - but if you just work hard without a strategic plan, that is not going to work in nursing . . . there is so much that you have to consider.
In this episode, we break down some super helpful time management tips for nurses that are sure to help you start working smarter as opposed to harder.