Is NURSING.com (NRSNG Academy) Worth it? (candid reviews from members) | NURSING.com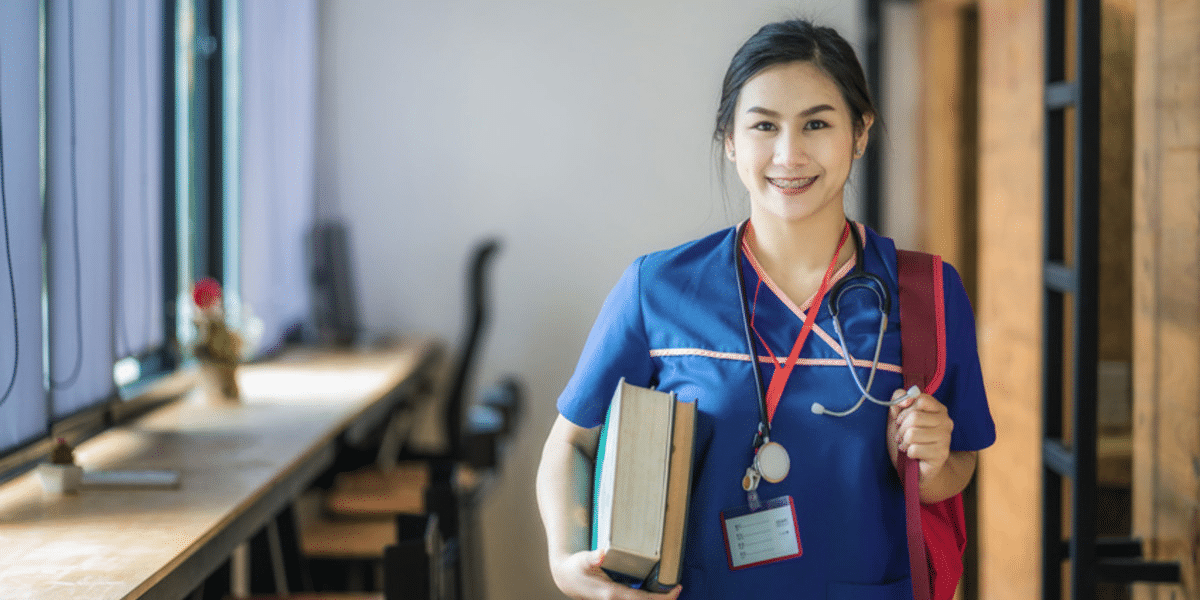 What are you struggling with in nursing school?
NURSING.com is the BEST place to learn nursing. With over 2,000+ clear, concise, and visual lessons, there is something for you!
💙 💙 More NURSING.com Reviews 💙 💙
Do you have questions about NURSING.com (NRSNG Academy)? Wondering if it is right for you? Want to read some honest reviews from NRSNG Academy members? Great! In this episode I invited two members to share their unique experiences and review for NURSING.com. Click above to listen to the episode and hear their individual recorded reviews.
Casey
Casey is a third semester nursing school student who needed a little help with her studies. On top of nursing school, she is also a mom! She found NRSNG (NURSING.com) and discovered that it helped her reach her goals and pass her classes. A couple days ago, Casey posted in our private Facebook group that she wanted to move to Texas after nursing school to work with the NURSING.com team! How cool is that?
Hey guys. My name is Casey and I'm a third semester RN student. My class is the very first cohort at our school, which basically means that we're the guinea pigs. I've tried several online resources, but every single one of them left me feeling like I wasn't learning anything. Then, I heard about NRSNG.com and everything has changed since then. The very first exam that I took after using NRSNG.com I ended up with a perfect score. A perfect score guys. I've even increased the scores on my ATI proctored exams . I tell everyone how much I love this program. I even tell them that when I'm done with school I'm uprooting my life in California and I'm moving to Texas so I can join the nursing team. This program is so solid guys. Seriously, I cannot thank you guys enough. For the first time since I started nursing school, I feel like there's someone out there who genuinely cares about me, my grades, and my sanity. You all fill the gaps in my education and this is so personal to me because when I finish school and I pass NCLEX I'm not only fulfilling my dreams of becoming an RN and advancing my medical career, I'll be giving my husband the ability to work less and be more of a dad to our almost three year old daughter. I cannot thank you guys enough. Thank you so much for helping me achieve my goals and for caring enough to take time away from your families to help me and mine. You guys rock.
I am so proud of her, her dedicated, and motivation to get through nursing school in order to allow her husband more time at home with their child. What an amazing story.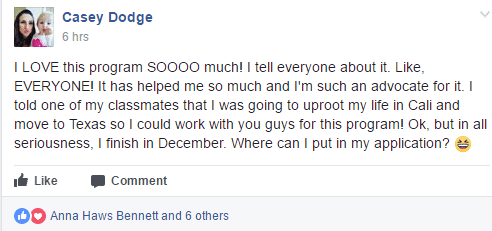 Casey will be a highly successful nurse. I am proud to have her as a member of the Nursing Family.
Joe
Another member of the NURSING.com Student Academy also recorded a review is Joe. Joe has been a member from day 1 and is also a very active mentor within the private Facebook group. In the review above, he shares how using NURSING.com helped him pass a class and score well on exit exams.
Hello. My name is Joe, and I'm a NRSNG member for about the last nine months. To put it quite simply, the best money I've spent in nursing school. The options that are available to us as students are second to none, from the practice questions, to SIMCLEX, to courses themselves. The micro videos are straight to the point. They're linchpin of what you need to know and they don't get too convoluted with some of the stuff that your professors might go on. I quite frankly may not have even passed second semester had it not been for NRSNG. The community we have through Facebook is amazing. We support each other and it is quite worth it. It's got a subscription model to it to break it down into small payments, make it affordable for everyone, but it's also the added benefit that if you try it for a month and realize that it's not for you, you can cancel. I doubt you will honestly if you try it. I can't say enough good things about NRSNG. I recommend it to all my classmates, to all the people that I tutor in their prereqs I recommend it too. It's just fantastic. Cannot recommend it enough.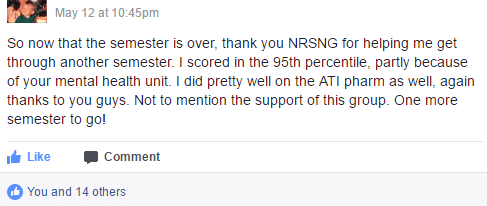 It is motivating to hear that without the program, he might not have made it through . . . one less stellar nurse on the floor! I am so proud of him and his hard work and all he gives back to the community. He will make an amazing nurse.
Try NURSING.com Now


Start Your Trial Today