Hypertension NCLEX Review for Nursing Students + Free eBook Download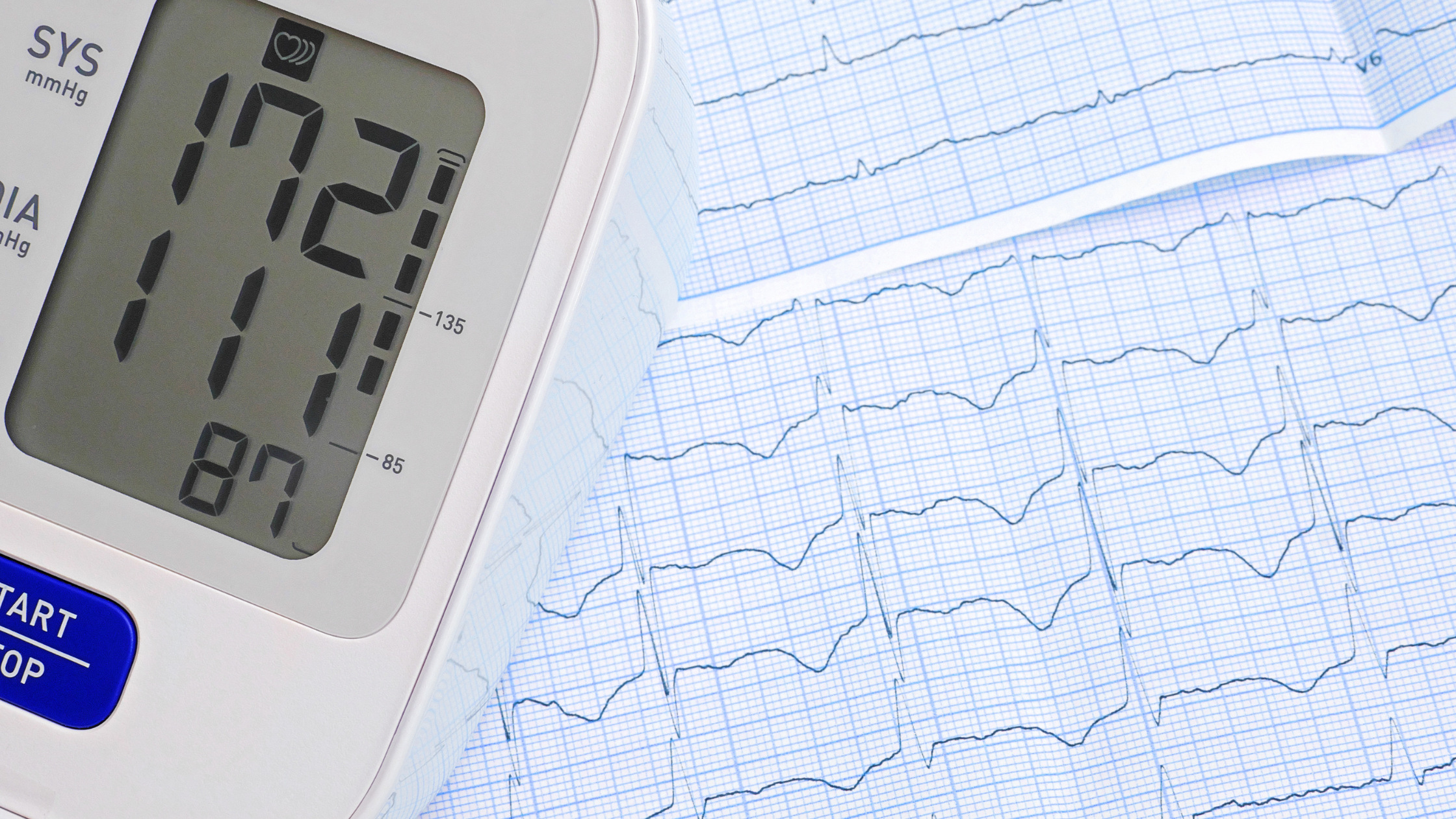 What are you struggling with in nursing school?
NURSING.com is the BEST place to learn nursing. With over 2,000+ clear, concise, and visual lessons, there is something for you!
Understanding Hypertension is Crucial for the NCLEX Exam
As nursing students, preparing for the NCLEX exam is a challenging yet vital step in your nursing journey. You'll be tested over various nursing topics, including hypertension, or high blood pressure.
In this blog post, we'll learn about its overview, therapeutic management, symptoms, and nursing priorities. Mastering hypertension enables you to identify and manage this condition effectively.
Let's dive into a quick NCLEX review of hypertension!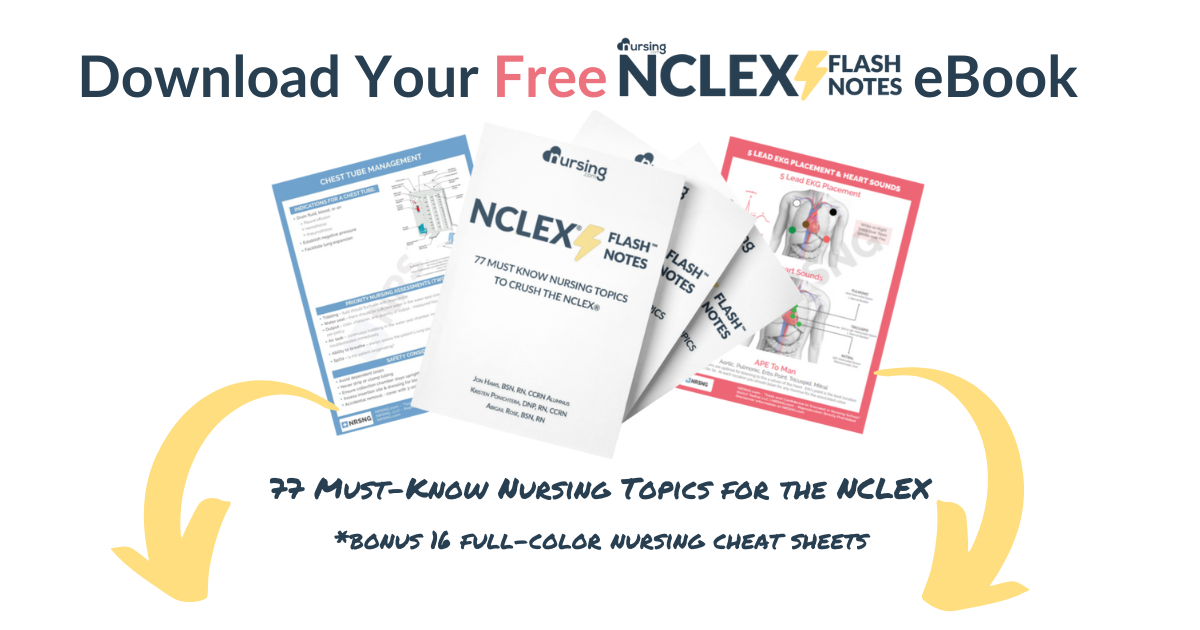 Hypertension Overview
Hypertension is high blood pressure.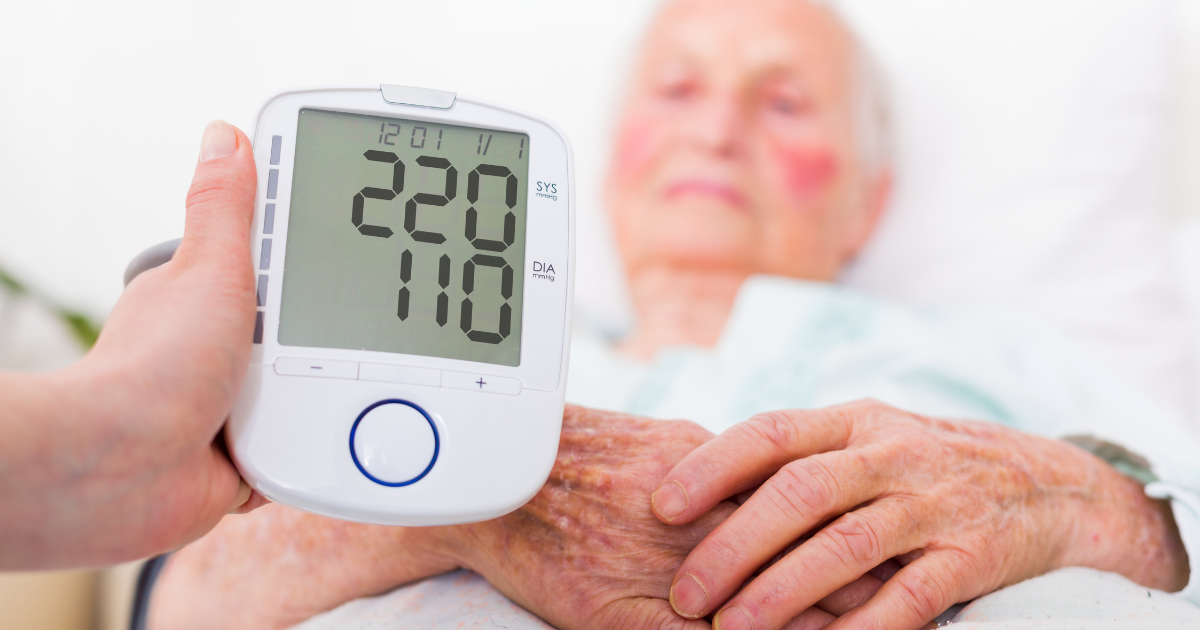 Nursing Assessment for Heart Failure
Assessment
Risk Factors


"Silent Killer" → Asymptomatic until end-
organ damage occurs


Stroke
MI
Renal Failure
Heart Failure

Later signs→ Vision changes, frequent
headaches, dizziness, and chest pain/angina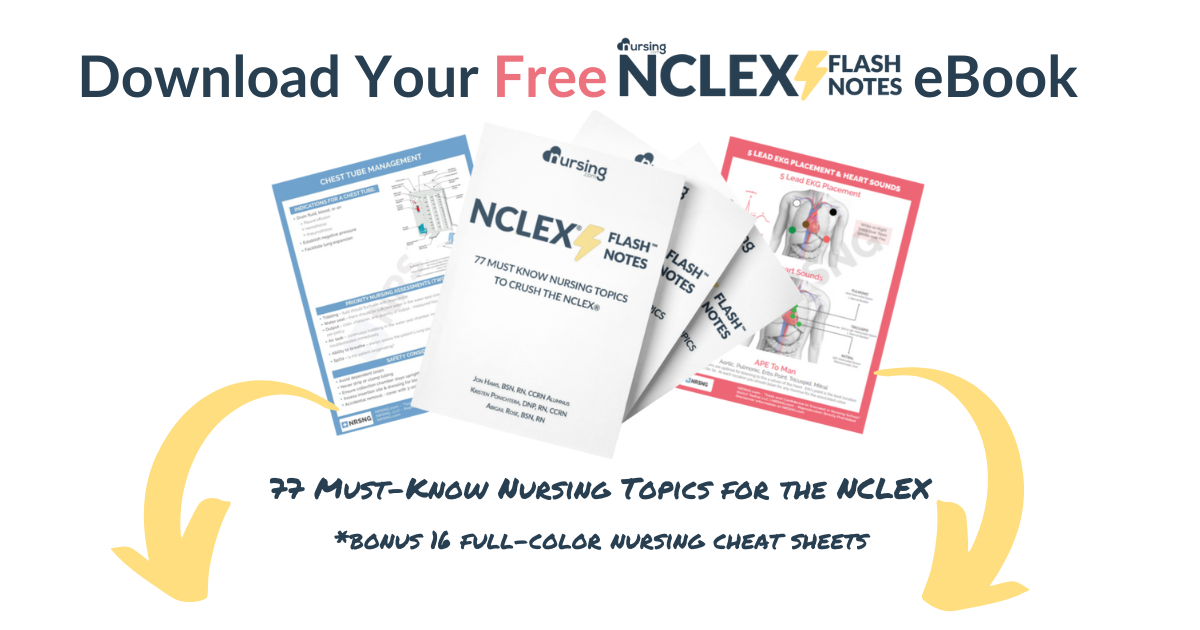 Therapeutic Management for Hypertension
Therapeutic Management


Medication therapy→ ACE Inhibitors, Beta-
Blockers, calcium channel blockers, diuretics
Diet & Lifestyle modifications

Nursing Priorities

Perfusion

Administer BP meds→ CHECK BP/HR
FIRST
Assess for end-organ damage → renal and
neuro status
Strict I&O
Assess for CV changes
Nursing Case Study for Hypertension
Patient Profile:
Name: Sarah Williams
Age: 52
Gender: Female
Medical History: Obesity, Sedentary Lifestyle, Family History of Hypertension
Occupation: Office Administrator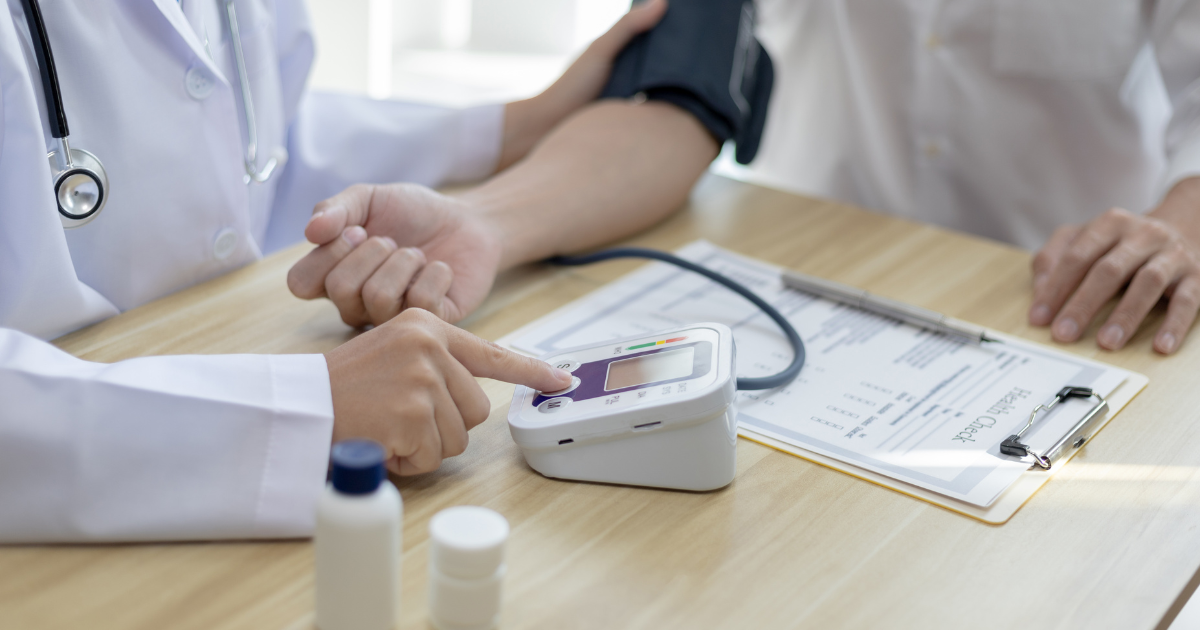 Chief Complaint:
Sarah visits the primary care clinic for a routine check-up. She has been feeling fatigued lately and has been experiencing occasional headaches. Her blood pressure readings at home have been consistently high.
Assessment Findings:
Vital signs: Blood pressure 160/100 mmHg, Heart rate 80 bpm, Respiratory rate 18 breaths/min, Oxygen saturation 98% on room air, Temperature 98.2°F (36.8°C).
Cardiovascular: No murmurs or irregular heart sounds, capillary refill time <2 seconds.
Respiratory: Clear lung sounds bilaterally.
Weight: BMI of 32 (obese).
Nursing Interventions:
Blood Pressure Monitoring: Continuously monitor Sarah's blood pressure and document the readings.
Lifestyle Assessment: Conduct an in-depth assessment of Sarah's lifestyle, diet, and physical activity level to identify modifiable risk factors for hypertension.
Education: Educate Sarah about hypertension, its causes, potential complications, and the importance of lifestyle modifications for better blood pressure control.
Weight Management: Develop a weight management plan with Sarah, emphasizing a balanced diet and regular exercise to promote weight loss and improve overall health.
Plan of Care:
Monitor Sarah's blood pressure at every clinic visit and encourage home blood pressure monitoring.
Educate Sarah about hypertension and the significance of lifestyle changes and medication adherence.
Prescribe appropriate antihypertensive medications and ensure Sarah understands how and when to take them.
Schedule follow-up appointments to evaluate her progress and make necessary adjustments to the plan.
Outcome:
With diligent monitoring and a comprehensive care plan, Sarah's blood pressure begins to decrease over time. She successfully implements lifestyle modifications, loses weight, and manages her hypertension effectively. Through ongoing support and education, Sarah gains the knowledge and tools necessary to maintain her blood pressure within a healthy range, leading to improved overall health and reduced risk of hypertension-related complications.
Conclusion and Free Download
This hypertension review provides essential knowledge for approaching the NCLEX with confidence. Understanding symptoms, interventions, and considerations related to hypertension is crucial for delivering exceptional patient care as a nurse.
Are you looking for more must-know NCLEX review topics? Download our free eBook, "NCLEX Flash Notes: 77 Must-Know Nursing Topics for the NCLEX," by simply providing your email address below. I'll send you a complimentary copy straight to your inbox!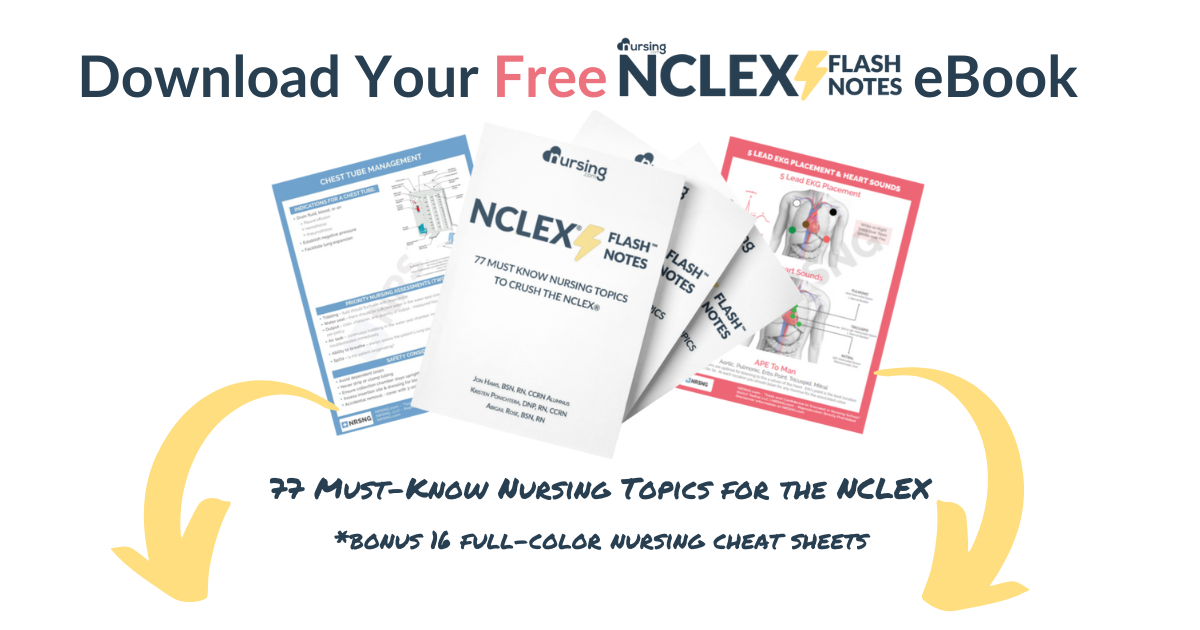 You CAN Do This
Happy Nursing!