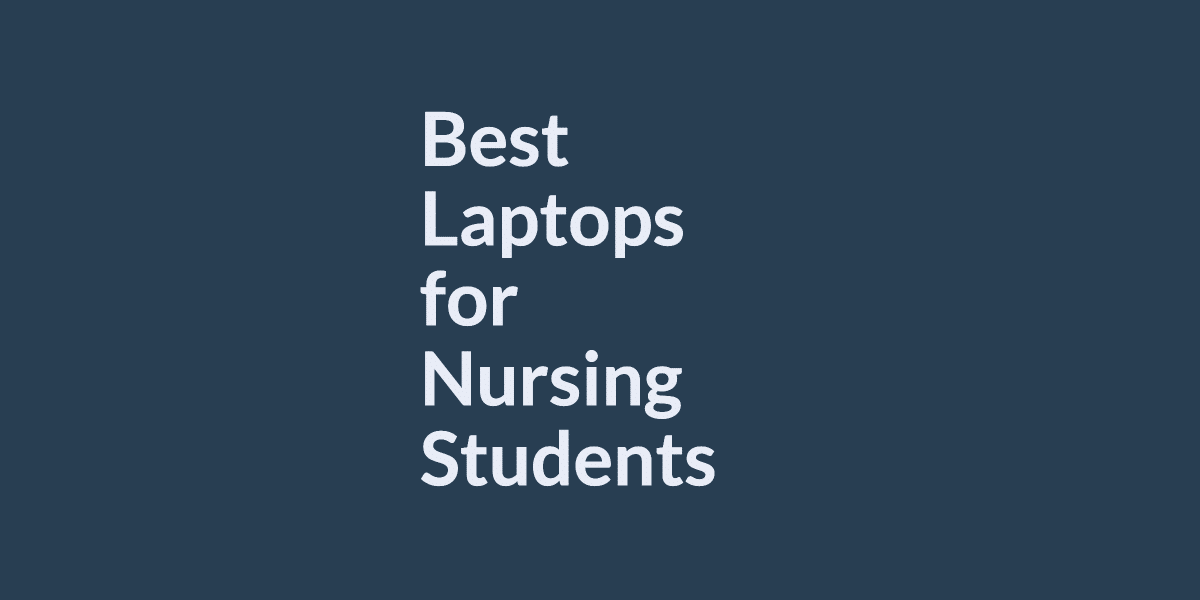 What are you struggling with in nursing school?
NURSING.com is the BEST place to learn nursing. With over 2,000+ clear, concise, and visual lessons, there is something for you!
Many nursing colleges and universities in the United States encourage students to have a high-quality laptop as they begin their studies.
In fact, the college can delay your admission if you don't have the right laptop for nursing students. Nursing students require a sturdy, lightweight, and thin laptop.
The laptop should withstand regular use and come with a high processing capacity. Moreover, it would be best if you had a laptop that could run the common Microsoft programs since you will be doing a lot of research.
So, how do you choose the best laptop? We have examined more than 100 laptops and selected the best ones for nursing students.
8 Best Laptops for Nursing Students
1. HP Envy X360
HP has often regarded the Envy model as its medium option – but still has to make our list of Best Laptops for Nursing Students. The Envy stands between the affordable Pavilion and the highly prized Spectre.
Currently, you can purchase the laptop for about $899. In most cases, it is the best laptop below $1,000 for nursing students.
The 2020 Envy x360 has the same performance as the Spectre x360. You will get the AMD Ryzen 4000 processor as well as 8GB of RAM.
You can also expect to benefit from its Bluetooth 5.0 capabilities and Wi-Fi 6. HP released the Envy laptop with a six-core 4500U, although its actual performance resembles an i7.
Customer Reviews
Customers have liked how you will efficiently conduct your nursing research on this laptop and store vast amounts of classwork due to the existence of a 256GB SSD. In addition, it has a fast loading speed, and nobody has reported slow-down cases.
Pros
Study and compact build
Long-lasting battery life
High-performance graphics
The classic and elegant keyboard
Cons
Lack of HDMI and Thunderbolt 3
Existence of bloatware
Unfavorable screen size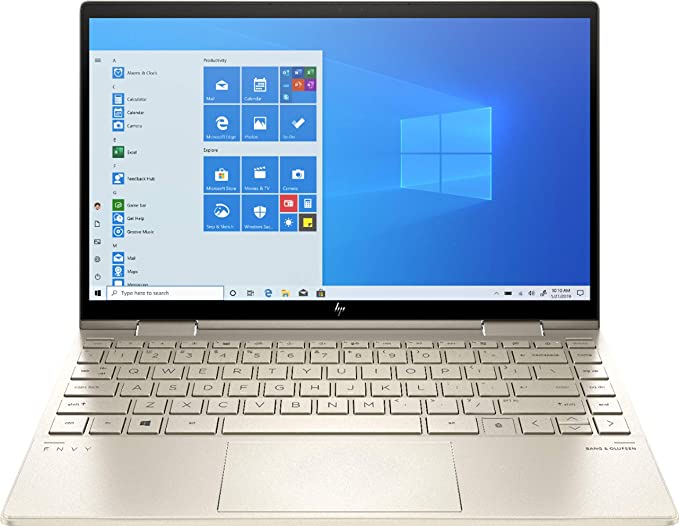 2. Microsoft Surface Pro 7
Nursing students will benefit from the 10th Gen Intel on the Microsoft Surface Pro 7. This laptop measures 12.3 inches and provides 8 GB of internal memory.
Like most Microsoft laptops, the Surface Pro 7 uses the iCore i5 processor and has 128 GB SSD. It is currently retailing at $820.
You will easily connect to podcasts and medical conferences on the Surface Pro 7. Jotting down notes, drawing features, and writing comments have never been easier.
You will have access to robust storage services to store your data and other forms of information. This will be happening from anywhere since you can easily carry a sleek and thin laptop.
The Microsoft Surface Pro 7 is one of the few laptops with pen input – which can be helpful while taking notes and is why this one makes our Best Laptops for Nursing Students list. You can rest the laptop on your desk and write as if you were working on an actual notebook.
The data can be transferred from and for the laptop using the type A and USB Type-C ports on the laptop. It will also be easier to connect to the laptop using its Bluetooth 5.0 capabilities. You can easily connect the laptop to several hotspot devices without worrying about downtime.
Customer Reviews
Nursing students have been impressed with how they can seamlessly connect to their online healthcare resources. The laptop comes pre-installed with One Drive and 365 Suite.
Pros
Long battery life
iCore 5 capabilities
Large memory of 8GB RAM and 128GB internal storage
USB Type-C and A options
Cons
Absence of VRAM and GPU integration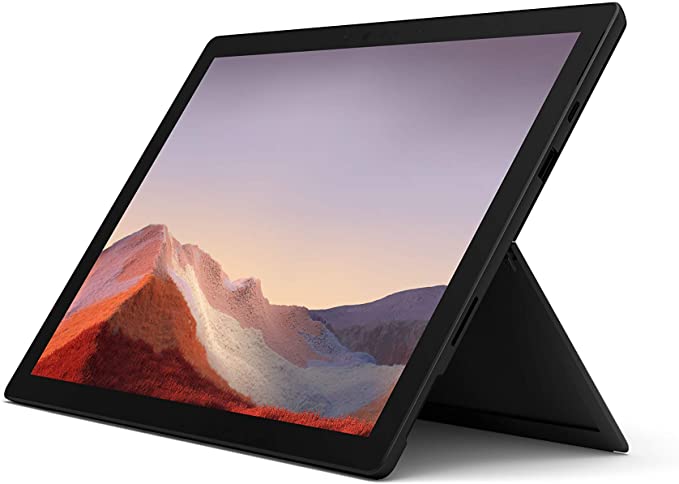 3. Asus Zenbook 14
Asus Zenbook 14 is a laptop with a screen measuring 14 inches. It is one of the few laptops that comes with full HD bezels and Intel core i7.
You can install many applications since the laptop also has 8GB RAM. It has a price of $1500 on Amazon.
Another major advantage of the Asus Zenbook 14 is its use of Thunderbolt 3 and Windows 10. You will enjoy a 1080p display, and this will make the process of watching medical videos easier.
In addition, you will seamlessly download and install medical applications on this laptop. Nursing students have to access several websites to gather academic information simultaneously.
The Asus Zenbook 14 can support heavy browsing and download of files in multiple formats. The average download rate of a website on the Asus Zenbook 14 is less than 5 seconds.
Processing speeds average 3.9 GHz, and they are helped by their 1065G7 CPU. In addition, the iCore i7 boosts the speed and maximizes data storage.
Accessing and launching programs with many features will become faster once you purchase this laptop. Students have been impressed by the built-in IR camera because they can now conduct long video meetings with their tutors.
Customer Reviews
Some students who have used the laptop like how they can talk to multiple doctors on a webcam without worrying about the system crashing. This is also boosted by their Wi-Fi 6 connection.
Pros
Ergonomic design with a backlit keyboard
Large storage memory that averages 512GB
Lightweight with an average weight of 2.49 lbs
Battery with a long life of about 60 hours
Cons
Week warranty which doesn't cover everything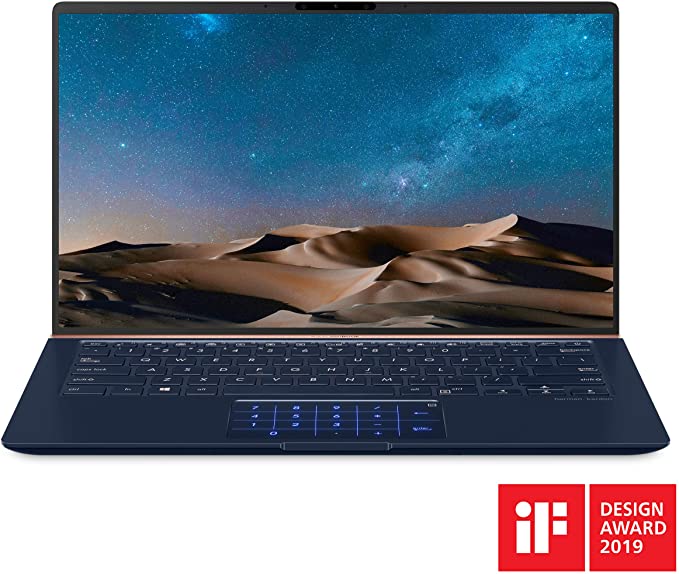 4. Acer Aspire 5
The Acer Aspire 5 is a sleek laptop with a screen measuring 15.6 inches. It comes with 4GB RAM and 128 GB SSD storage.
As a nursing student, you will be pleased with the full HD display and the availability of Windows 10 Home. Nursing students have to attend several classes in a single day.
That is why they need a light laptop that doesn't bother them with extra baggage. The Acer Aspire 5 is a lightweight laptop that works fast and is easy to carry around.
You will be using complex medical applications to complete your assignments and do research. The Acer Aspire 5 works very fast because it has dual-core processors and integrated graphics.
In addition, the high core processing memory allows it to execute complex tasks in a short period. The resolution on this reasonably large laptop has been set to a full HD 1080p display.
Images appear bright, and you can easily pick out the tiniest details of x-ray scans and other medical documents. Microsoft's Alexa assistant works perfectly on the Acer Aspire 5, and this reduces general learning activities.
Customer Reviews
Amazon users of this laptop have reported that they can easily set class reminders, receive the latest medical data, and play music on this laptop. Moreover, this laptop doesn't crash because it has a strong processing RAM which can support several applications.
Pros
High processing memory of the AMD Ryzen
Integrated graphics with co-processing capabilities
Backlit keyboards and Bluetooth 4.0
HDMI port and USB 2.0 connections
Long battery life of more than 7 hours
Cons
Slow and insufficient graphics memory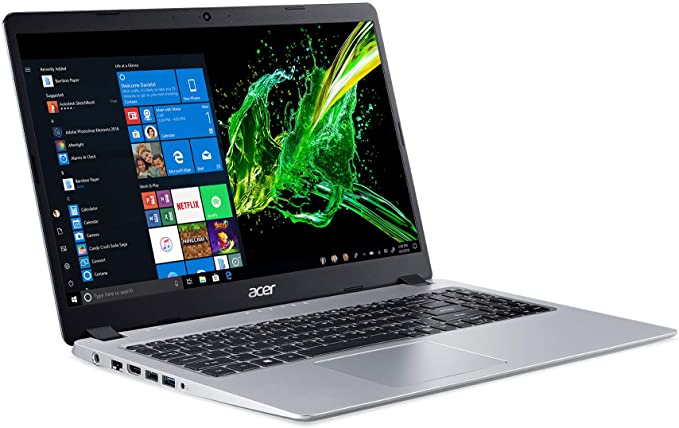 5. Apple Macbook Air
The Apple MacBook Air is one of the most powerful laptops on sale. The laptop comes with a 13-inch screen display and 8GB ram.
You can also store large files on this laptop because of the more than 256 GB of storage. This sturdy laptop can support multiple nursing program applications at the same time.
But perhaps the biggest differentiator is the presence of the M1 chip from Apple. This chip integrates GPU and CPU processing to increase downloading and running speeds.
M1 chips can deploy and use machine learning as well as five times greater processor performance. In addition, your applications will launch and run at high speeds because of the 8-core CPU.
The Apple M1 chip has also solved the issues of limited VRAM capacity. Files will open in less than a second, including large files of more than 1GB. You can also efficiently execute .exe files and quickly fetch heavy programs.
Customer Reviews
One customer said that, "If you like to do gaming as you complete your nursing studies, this will be a good laptop for you. You can play many HD online games at a faster speed."
Pros
A very powerful CPU for fast performance
Inclusion of advanced machine learning capabilities
Regular and helpful updates
A battery that can support the laptop for more than 15 hours
High display resolution of 2560 by 1600
Cons
The MacBook Air is one of the most expensive laptops on sale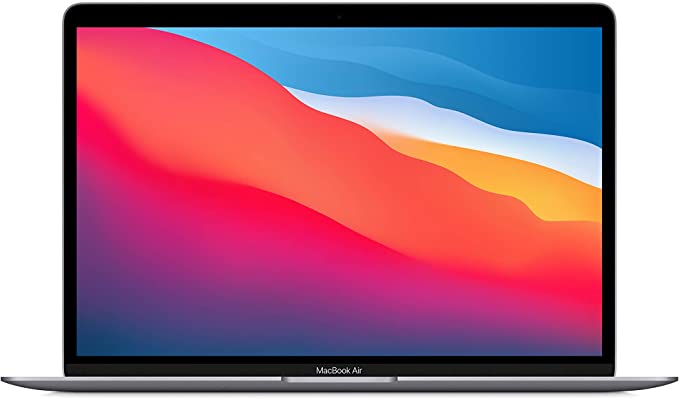 6. Lenovo Yoga 730
The Lenovo Yoga 730 uses the 8th generation iCore i5, but it is a powerful laptop. By using Intel graphics, the laptop can support multiple applications simultaneously.
In addition, the laptop provides 12 GB RAM, which supports vast applications. Some customers have stated that the laptop doesn't connect with many online servers.
Nevertheless, the Lenovo Yoga loads most applications in less than three seconds. Once you have downloaded or created files, you will store them in the 256GB internal storage system.
One of the main features of this laptop is its 360-degree flip which enables users to use the laptop as a tablet. You can fold the screen so that it is flat on the table.
The laptop won't break easily because of its robust build and sleek design, which includes an aluminum body. You can also use the HDMI port to display information on other devices…
Customer Reviews
A user posted this on Amazon : "This is the best laptop if you want to make presentations of your nursing studies. You'll also benefit from its dual-band network connection, which provides quick internet speeds."
Pros
It has a high internal storage capacity of 256GB.
The battery can support the laptop for up to nine hours
There is a large screen of 13.3 inch with a high-definition display
The laptop is lightweight and has a sleek design
Cons
It is not easy to conduct .exe applications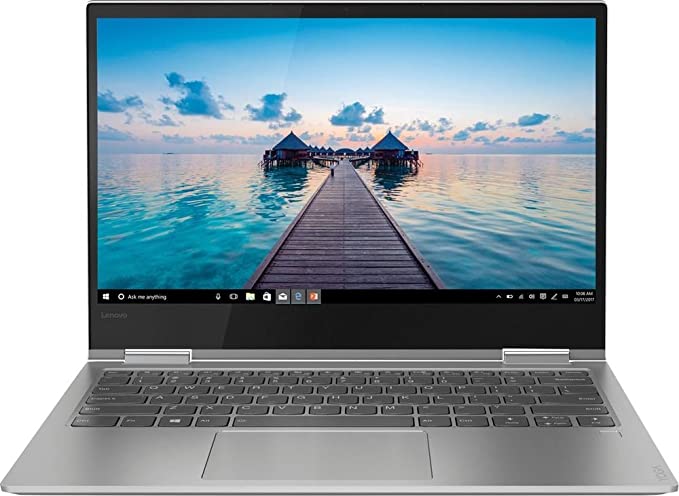 7. ASUS VivoBook 15
The ASUS VivoBook 15 is a lightweight and thin laptop that runs on a quad-core R5 3500U processor. As a result, it is possible to experience speeds of more than 3.6 GHz on this laptop.
This will be a good thing for nursing students who must do quick and fast research. The laptop has a 14.1-inch display size and powerful bezels.
You can install many applications due to the existence of 8GB RAM.
The ASUS VivoBook 15 has an internal storage of 128 GB SSD RAM, which can support the execution of .exe. In addition, nursing students will be delighted with the backlit keyboard, which increases the speed and compatibility of typing.
This is topped up with fingerprint scanning to secure your laptop from unauthorized access. Nanotechnology guarantees impressive viewing angles and enables high image resolution.
Customer Reviews
Some customers have liked that they can connect external devices via the 3.0 and 2.0 ports. Moreover, some models have more internal storage with the presence of 1TB hard disks.
Pros
High security due to the existence of fingerprint scanning
High resolution display courtesy of the nanotechnology
Powerful camera for conferencing and online nursing classes
Cons
The graphics are not well integrated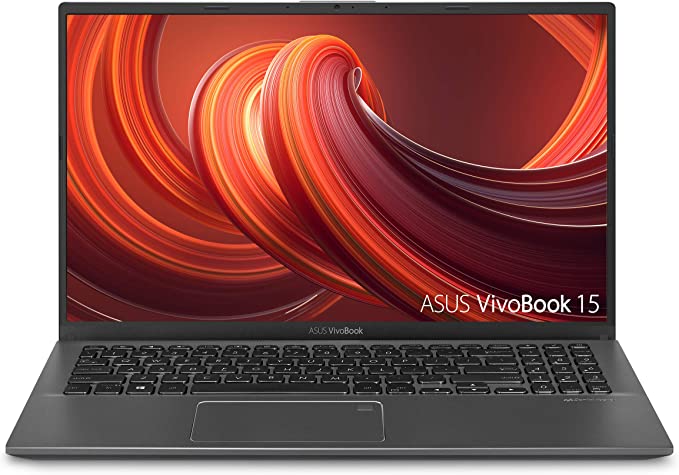 8. Lenovo Chromebook Flex 5
The Lenovo Chromebook Flex 5 eases the process of drafting, editing, and framing information. That is because it has stronger graphics memory than most laptops in its price range. This ensures that you can download and install many nursing applications on your laptop.
The laptop comes with 4GB dedicated RAM and an additional 16 GB SSD. This makes it easy to download and run large files without running into poor CPU performance. You can also connect to the internet using the Chrome OS browser, which works faster.
The Chromebook has many user-friendly applications, which will make it easier to complete online studies. You can easily save the nursing academic documents due to more space. As a result, you can easily access medical podcasts and listen to eminent doctors while enjoying HD displays.
Customer Reviews
Most users are excited that the laptop comes with a pen that you can use to take notes when attending classes. However, others have expressed concern with the height of the screen.
Pros
The existence of anti-glare display to increase image resolution
Strong audio capabilities
Intel graphics and 3rd generation processor
A battery that can support the laptop for more than 10 hours
Cons
Lack of Thunderbolt ports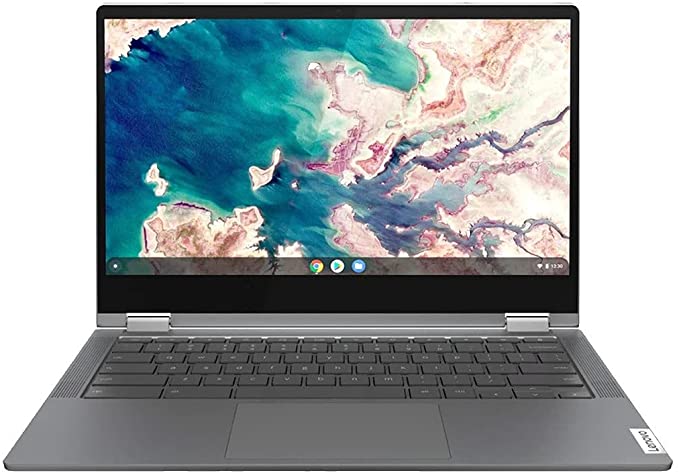 How We Can Help
Completing your nursing studies is not as easy as it sounds. We work with many professors, nursing experts, and influencers.
It's also possible that you have attended several classes and gone over hundreds of textbooks. However, you are still not succeeding.
The reason why you are running into problems is that you have not chosen the right nursing school. It would help if you had a solution where there aren't many PowerPoints, and you don't have to conduct so much research on YouTube.
So if you feel like your grades are going down, and you feel hopeless, it is time to change your strategy. Fortunately, a more incredible solution exists.
When you contact us at nursing.com, we will introduce you to a simple learning process. This is a process that you will complete in just four forward steps.
View Informational Videos
Familiarize yourself with study equipment
Complete practice test
Complete the NCLEX simulation
Nursing.com is your one-stop solution to pass the nursing exam without going through endless lectures. We have the best materials for new and continuing nursing students.
Step 1: View Learning Videos
Our learning videos are short, precise, and highly informative. These lessons have been prepared by professional nurses, and they will take you about 10 minutes to complete.
We will do the hard work of preparing the right nursing material so that you concentrate on learning. You can sign up for a trial at nothing.com and learn how this works.
Some of the main things that you will be studying include community health, chemistry, biology, biochemistry, anatomy, and physiology. You can also decide to go for the NCLEX testing or even documentation.
Step 2: Familiarize Yourself With Study Materials
You will then need to use our learning materials to understand complex nursing topics. Since we understand that you are a unique student, we provide customized support materials to help you learn better.
You can expect to benefit from visual and kinesthetic learning materials. This will help you to read and understand new concepts in a short period.
Step 3: Do Practice Questions
Once you have completed the basic learning knowledge, we will introduce you to the NCLEX custom exams. Here, you will have access to more than 6,000 practice questions to gauge your progress.
These questions are diverse and drawn from the last NCLEX test plans. We also try to provide answers in a short time so that you can know how to proceed.
Step 4: Complete NCLEX Exam Simulation
We have created a strong simulation for the NCLEX test. This is different from other online exams because it doesn't just teach you how to adapt.
Our tests will indicate whether you will actually pass or fail the exam itself. We encourage you to do this test several times so that you can improve your chances of passing.
Conclusion
Once you have purchased the best laptop, it is time to start your nursing studies. You need to choose the best school that provides the best learning materials at an affordable cost. Contact us at nursing.com to get started.
How to Stay Organized in Nursing School