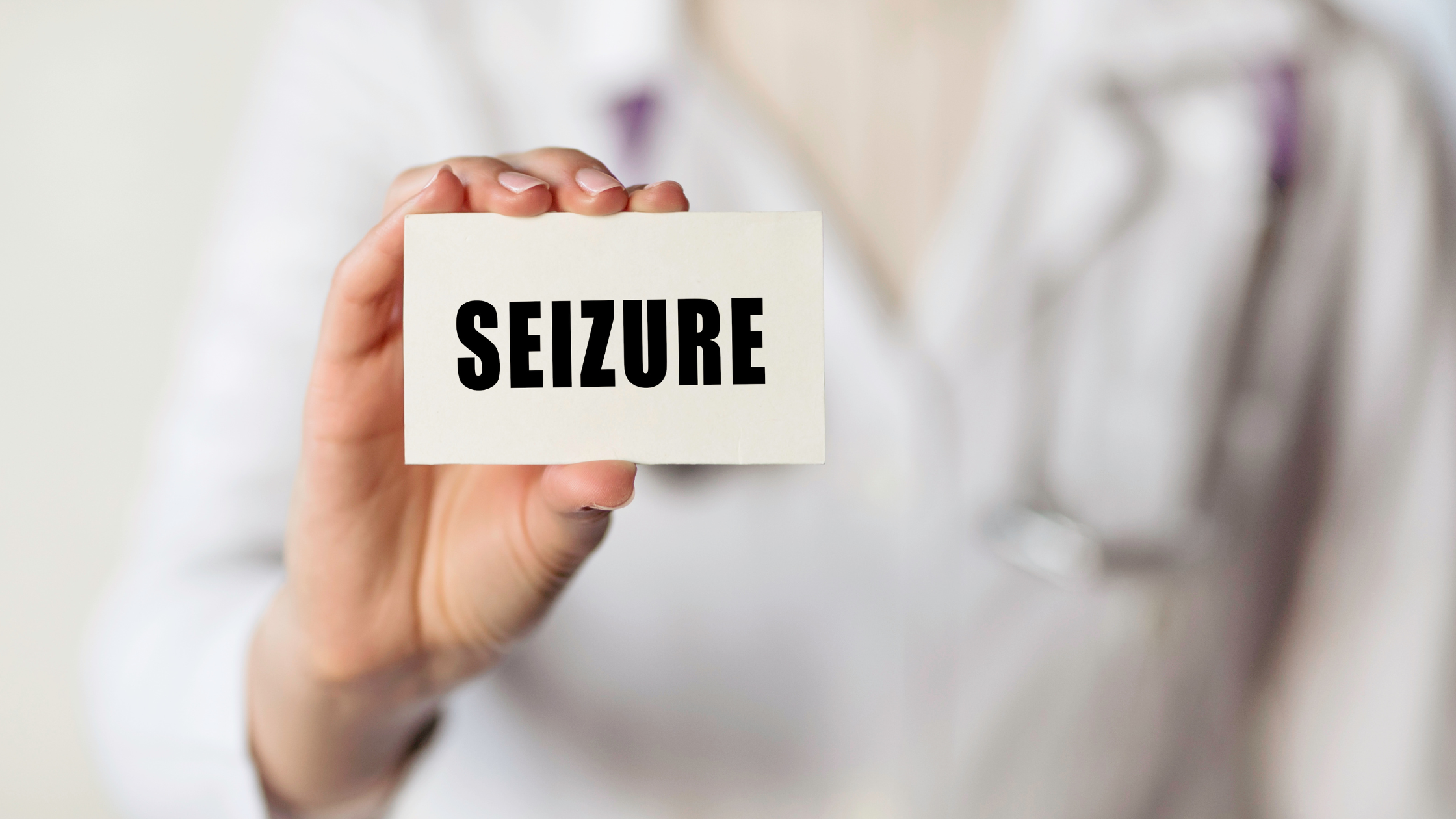 What are you struggling with in nursing school?
NURSING.com is the BEST place to learn nursing. With over 2,000+ clear, concise, and visual lessons, there is something for you!
Understanding seizures
Understanding seizures is important for nursing students preparing for the NCLEX exam due to several reasons:

Common Occurrence: Seizures are a common neurological event that nurses are likely to encounter in various healthcare settings. Understanding their causes, types, and management is crucial for providing safe and effective care.

Variability of Presentation: Seizures can present in various ways, including generalized tonic-clonic seizures, absence seizures, and focal seizures. Nurses should be able to recognize and differentiate between different seizure types.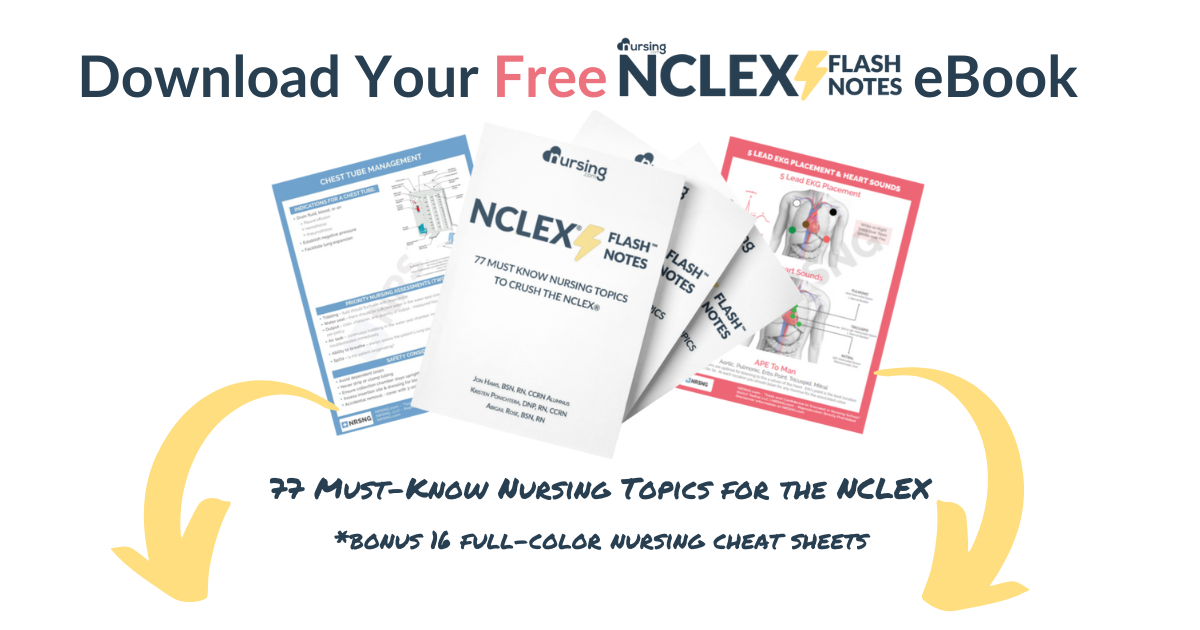 Patient Safety: Nurses need to know how to respond to seizures to ensure patient safety during an episode. This includes positioning, protecting the patient from injury, and monitoring their airway and breathing.

Seizure Triggers: Understanding common triggers for seizures, such as flashing lights or sleep deprivation, helps nurses create a safe environment for patients at risk of seizures.

Medication Management: Many patients with seizure disorders require antiepileptic medications. Nurses should understand the different medications, their mechanisms of action, potential side effects, and the importance of medication adherence.

Status Epilepticus: Nurses need to recognize and respond to status epilepticus—a prolonged seizure or a series of seizures without full recovery in between—as it is a medical emergency that requires immediate intervention.

Diagnostic Procedures: Nurses should be familiar with diagnostic tests, such as electroencephalograms (EEGs), used to confirm the presence of seizures and help guide treatment.

Neurological Assessment: Nurses need to be skilled in assessing patients during and after a seizure to monitor their neurological status and identify any postictal changes.

NCLEX Preparation: The NCLEX exam may include questions related to seizures, their types, assessment, interventions, and patient education. A strong understanding of this topic is essential for answering these questions accurately.

Overall, understanding seizures equips nursing students to provide safe, patient-centered care to individuals affected by seizure disorders. It ensures that nursing students are prepared to address the unique challenges and needs of patients with seizures and contribute to positive patient outcomes.
Overview for Seizure
1. Abrupt, abnormal, excessive, uncontrolled electrical activity in neurons of the brain
2. Types
a. Generalized – both hemispheres
i. Tonic-clonic→ Stiffening (contraction), jerking/twitching, and loss of consciousness
ii. Absence→ staring off into space, unaware of surroundings, lasts <30 seconds
iii. Tonic – Contraction/Tensing of muscles
iv. Clonic – Jerking/Twitching
v. Myoclonic – sudden jerk of muscles
vi. Atonic→ All muscles suddenly go limp (High fall risk)
b. Focal – Localized – one hemisphere
i. Simple→ Twitching or sensory changes, client remains conscious
ii. Complex→ Twitching or outbursts (laugh or cry), loss of consciousness/awareness
3. Status epilepticus
a. A persistent seizure with no breaks between episodes and a MEDICAL EMERGENCY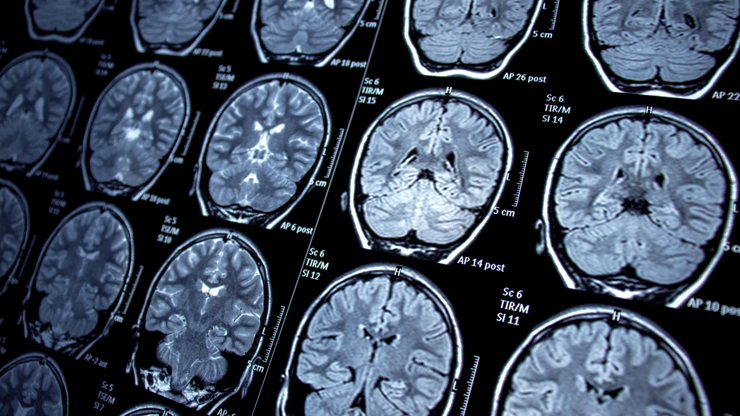 Assessment for Seizure
1. Before Seizure→ assess risk factors for medication compliance and assess for Aura, which is a sensation that warns of impending seizure
i. Different for every client→ Some see colors, smell metal, or feel tingly
2. During a seizure, assess and document the type, onset, duration, and complications (biting tongue, aspiration, or injury)
3. Postictal State → period AFTER seizure where there is some memory loss, sleepiness, impaired speech, disorientation, agitation
Seizure Therapeutic Management Overview
1. EEG Diagnostics
a. Tests types of brainwaves where seizures are occurring and the severity
2. Medications
a. Antiepileptic drug→ Stop seizures:
1. Lorazepam (Ativan) → First-line drug, 2 mg IV push during seizure
2. Diazepam (Valium)
3. Phenobarbital
b. Prevent seizures → Phenytoin (Dilantin), Fosphenytoin (Cerebyx), Levetiracetam (Keppra), Lacosamide (Vimpat)
3. Procedures
a. Surgical removal of lesion
b. Cutting connections in brain
c. Deep Brain Stimulation
i. Corpus callosotomy surgery
ii. Extratemporal resection
Seizure Nursing Care Overview
1. Before
a. Give all medications on time
b. Seizure precautions if at risk
c. Verify order of PRN dosing and ensure that medication is readily available.
2. During
a. Maintain client airway
i. Turn client to side in case of vomit
ii. Have oxygen and suction equipment available
iii. DO NOT force anything into the mouth during a seizure (including bite block)
b. Protect from injury
i. Bed to the lowest position
ii. Padded side rails
iii. Loosen restrictive clothing
iv. DO NOT try to restrain the client
c. Notify MD of type, onset, duration
3. After
a. Keep safe while Postictal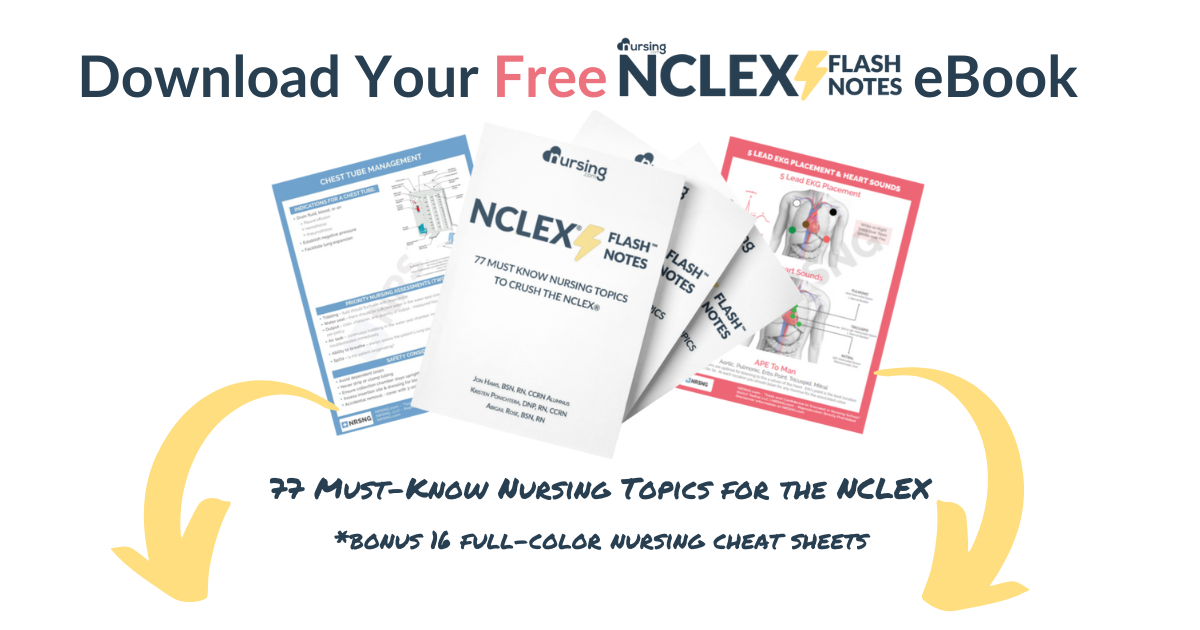 Nursing Case Study for Seizures
Patient Profile:
Sarah Johnson, a 15-year-old girl with a history of epilepsy, is admitted to the emergency department after experiencing a tonic-clonic seizure at school. Sarah's teacher witnessed the seizure and called for medical help.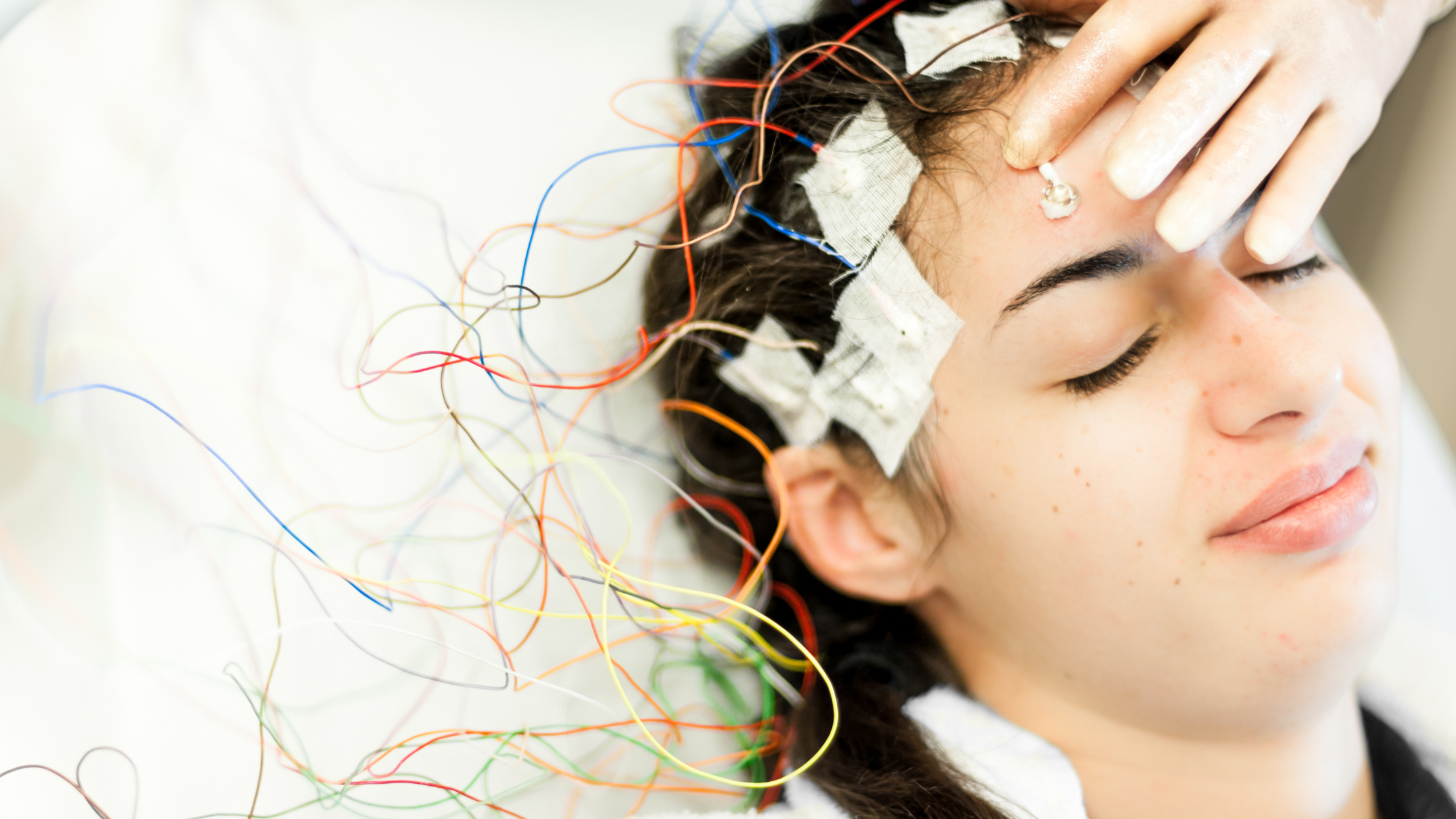 Assessment:
Upon assessment, Sarah is postictal and confused. She has a headache and complains of muscle soreness. Her vital signs are stable, but she appears tired and disoriented.

Interventions:

1. Patient Assessment:
Conduct a thorough assessment to document the duration and characteristics of the seizure, as well as any postictal symptoms.

2. Airway and Breathing Management:
Ensure Sarah's airway is clear and monitor her respiratory status closely.

3. Neurological Monitoring:
Continuously assess Sarah's neurological status, including level of consciousness, pupil reactions, and motor function.

4. Patient Positioning:
Position Sarah on her side to prevent aspiration and maintain a clear airway.

5. IV Access:
Establish intravenous access for administering medications and fluids, if necessary.

6. Seizure Triggers Assessment:
Collaborate with Sarah and her family to identify potential triggers for her seizures, such as sleep deprivation or stress.

7. Medication Review:
Review Sarah's current antiepileptic medications, doses, and adherence to the treatment regimen.

8. Seizure History:
Gather information about Sarah's seizure history, including the frequency, duration, and any changes in the pattern.

9. Diagnostic Tests:
Collaborate with the healthcare provider to order an electroencephalogram (EEG) to assess brain activity and determine the type of seizures.

10. Documentation:
Document the seizure event, assessment findings, interventions, and patient responses accurately.


Outcome:
Sarah's postictal state gradually improves, and she becomes more alert. Her EEG results confirm the presence of epileptic activity. Her antiepileptic medication dosage is adjusted to better control her seizures. Sarah and her family receive education on managing her condition, recognizing seizure triggers, and adhering to medication. She is discharged with a plan for follow-up care.


Free Download for Nursing Students on Seizures
Are you looking for more must-know NCLEX review topics? Download our free eBook "NCLEX Flash Notes" as a valuable resource for nursing students. Encourage readers to download their free copy of the "NCLEX Flash Notes."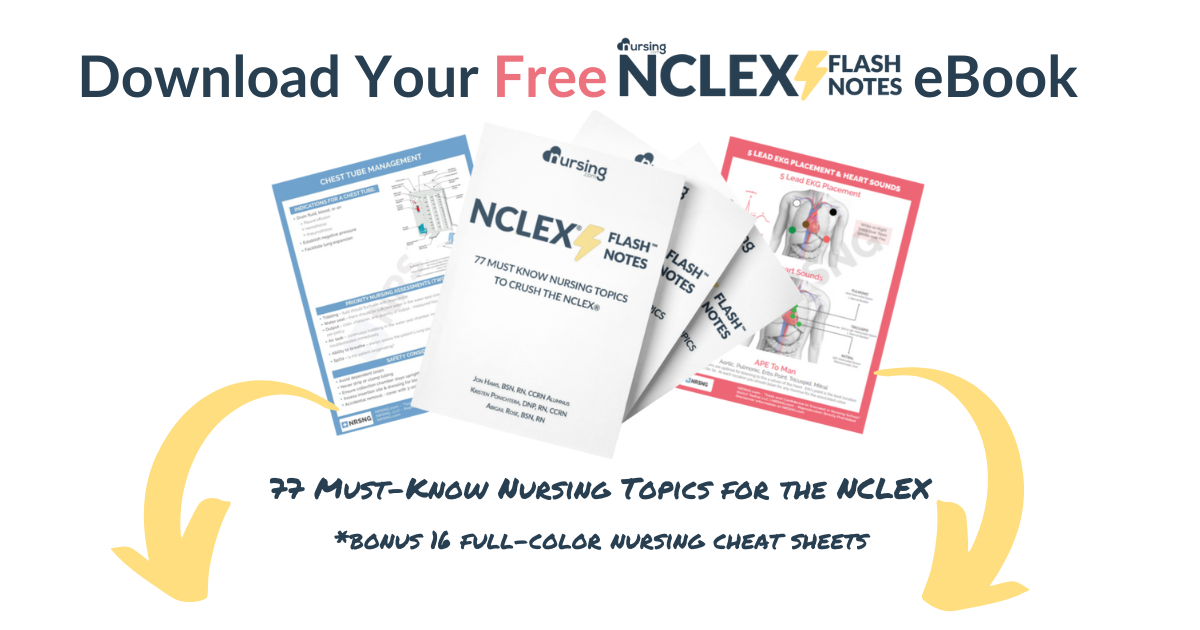 You CAN Do This
Happy Nursing!