Intracranial Pressure (ICP) NCLEX Review for Nursing Students + Free Download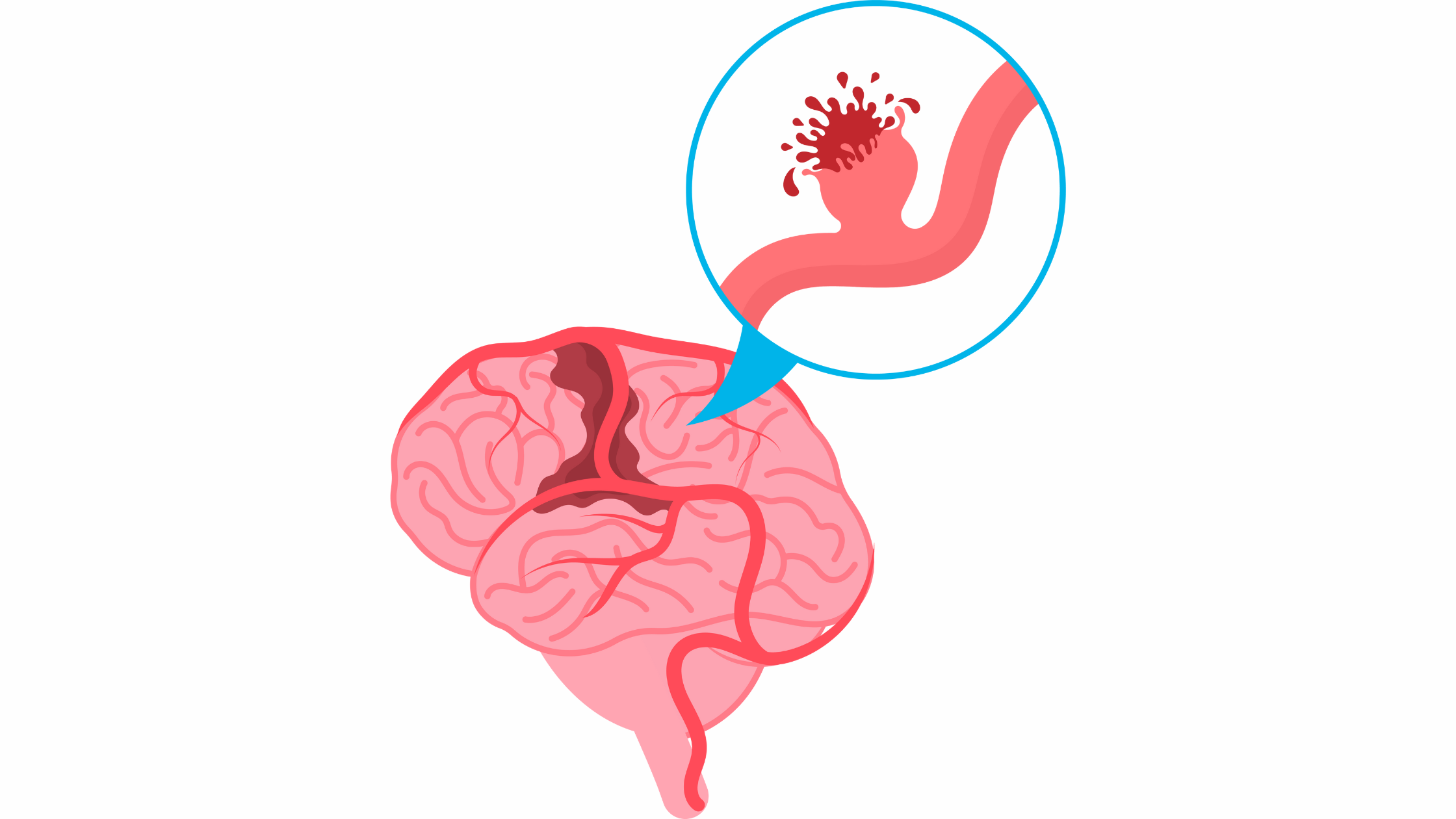 What are you struggling with in nursing school?
NURSING.com is the BEST place to learn nursing. With over 2,000+ clear, concise, and visual lessons, there is something for you!

Understanding intracranial pressure (ICP)
Is important for nursing students preparing for the NCLEX exam due to several reasons:
Neurological Emergencies: Elevated ICP is a common complication in various neurological conditions, such as traumatic brain injury, stroke, and brain tumors. Nurses need to be able to recognize signs of increased ICP and intervene promptly.

Life-Threatening Consequences: Elevated ICP can lead to severe neurological deterioration, brain herniation, and even death. Nurses should be able to assess for and manage increased ICP to prevent these complications.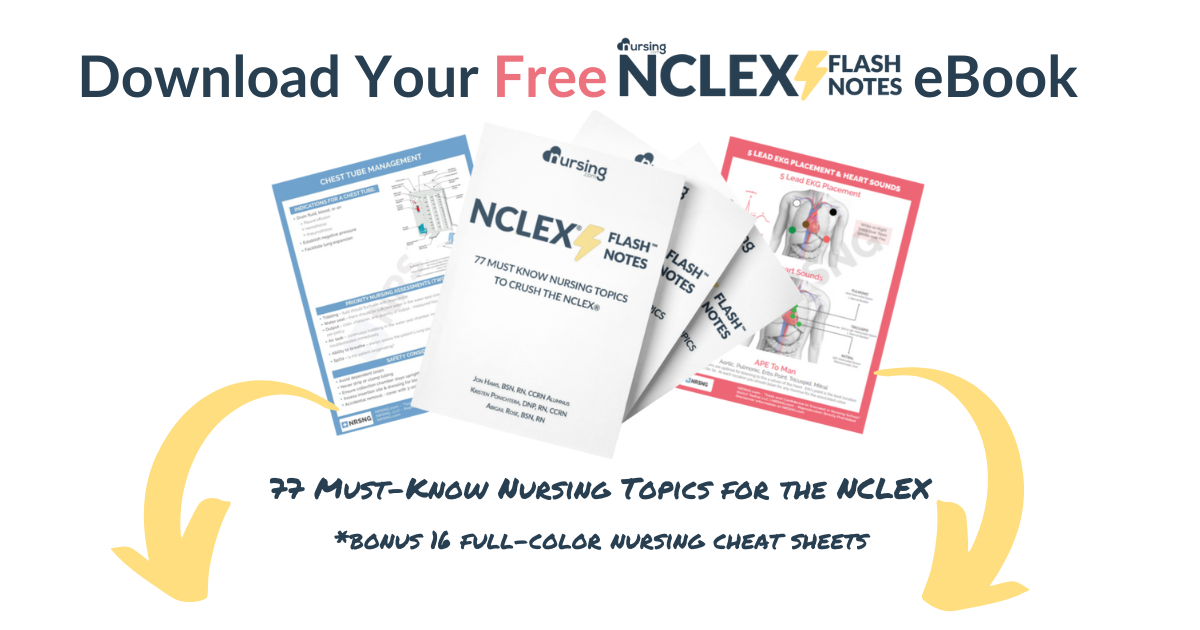 Vital Sign Monitoring: Nurses need to understand the significance of monitoring vital signs, especially blood pressure and heart rate, as changes in these parameters can indicate changes in ICP.

Neurological Assessment: Nurses should be skilled in assessing neurological status, including changes in level of consciousness, pupillary reactions, motor responses, and other signs of neurologic compromise.

Positioning: Proper positioning of the head and body can help optimize cerebral perfusion and reduce ICP. Nurses should be aware of appropriate positioning strategies.

Intracranial Interventions: Nurses should be knowledgeable about interventions to manage ICP, such as elevating the head of the bed, administering osmotic diuretics, and controlling fever.

Cerebral Perfusion Pressure: Nurses need to understand the concept of cerebral perfusion pressure (CPP) and its relationship with ICP and mean arterial pressure (MAP).

Diagnostic Procedures: Nurses should be familiar with diagnostic tests, such as CT scans, that help assess brain injury and guide treatment decisions.

Medication Management: Understanding medications used to manage elevated ICP, such as osmotic diuretics and antiepileptic drugs, is crucial.

Surgical Interventions: Some cases of elevated ICP may require surgical interventions, such as craniotomy or decompressive surgery. Nurses should be aware of postoperative care needs.

Fluid and Electrolyte Balance: Nurses need to monitor fluid and electrolyte balance to prevent cerebral edema and maintain proper cerebral perfusion.

NCLEX Preparation: The NCLEX exam may include questions related to intracranial pressure, its assessment, interventions, and potential complications. A strong understanding of this topic is essential for answering these questions accurately.

Overall, understanding intracranial pressure equips nursing students to provide safe, patient-centered care to individuals at risk of elevated ICP. It ensures that nursing students are prepared to address the unique challenges and needs of patients with increased ICP and contribute to positive patient outcomes.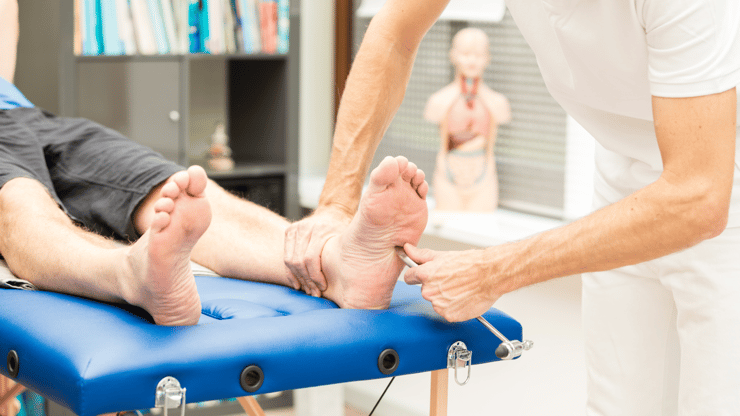 Overview for Intracranial Pressure ICP
1. Intracranial Pressure
a. Pressure within the cranium
b. Normal = 5-15 mmHg
c. Intervention required at >20 mmHg
General Information for Intracranial Pressure ICP
1. Causes
a. Tumor or mass
b. Bleeding from stroke or trauma
c. Hydrocephalus
d. Trauma → edema
e. Ischemic stroke → edema
2. Brain Herniation
a. ICP increases to the point that brain tissue squeezes through/across a structure in the skull → Permanent Damage can lead to brain death
Assessment for Intracranial Pressure ICP
1. Altered LOC
a. Confusion
b. Stupor
c. May be subtle
2. Pupillary changes
a. Fixed and dilated indicates prolonged increased ICP
3. Babinski Reflex
a. Positive response= bad
4. Posturing
5. Seizures
6. Cushing's Triad → impending herniation
a. Abnormal respirations
b. Widened pulse pressure
c. Bradycardia
7. Elevated Temp (loss of regulation)
Therapeutic Management for Intracranial Pressure ICP

1. Avoid sedative or CNS depressant
2. Hyperventilation → "Permissive Hypocapnia" for
cerebral vasoconstriction
3. Osmotic Diuretics → Mannitol to decrease swelling
4. Hypertonic Saline (1.5% or 3%) to decrease swelling
5. Corticosteroids to decrease inflammation
6. Craniectomy (AKA "Bone Flap") to make room for the brain to swell
7. External Ventricular Drain (AKA "EVD" "Bolt) to drains CSF when ICP elevated
a. A "Bolt" is only capable of measuring intracranial pressures
b. EVD is able to measure pressure and drain CSF through the ventriculostomy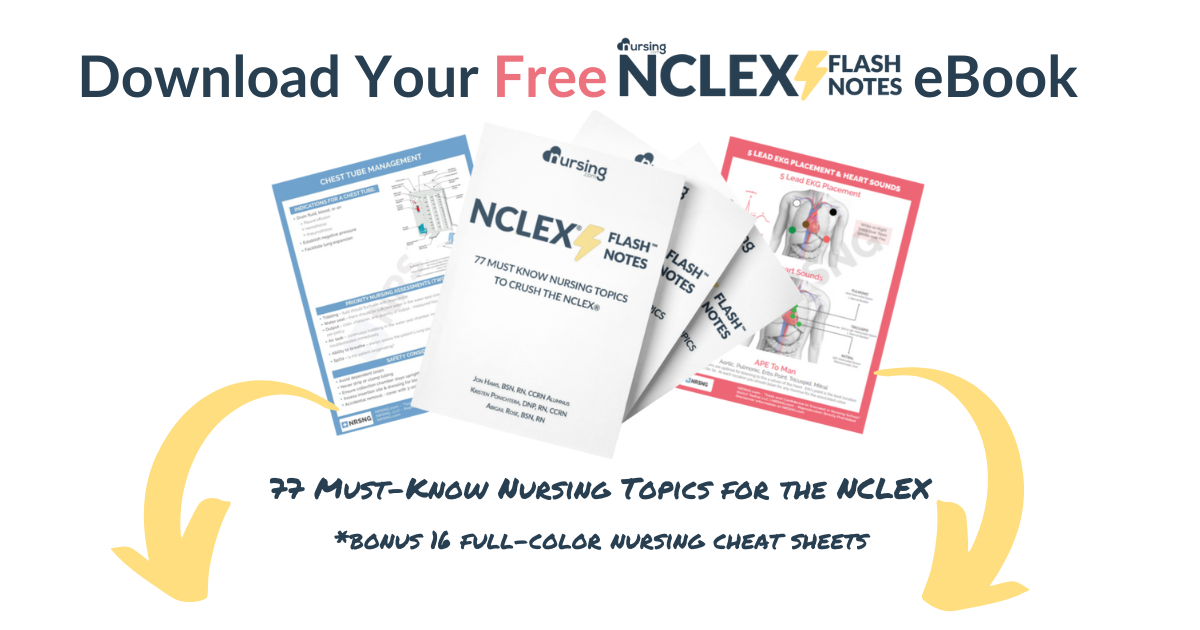 Nursing Case Study for Intracranial Pressure ICP
Patient Profile:
Michael Adams, a 40-year-old man, is admitted to the intensive care unit (ICU) after a motor vehicle accident resulting in a severe traumatic brain injury (TBI). He is unconscious upon arrival, and a head CT scan reveals significant brain edema and midline shift.

Assessment:
Upon assessment, Michael is intubated and mechanically ventilated. His GCS score is 6, indicating severe impairment of consciousness. He exhibits decerebrate posturing and unequal pupil reactions. His blood pressure is elevated, and his heart rate is increased.

Interventions:

1. Neurological Assessment:
Perform frequent and thorough neurological assessments, documenting GCS, pupillary responses, and motor responses.

2. Airway Management:
Ensure Michael's airway is secure and maintain mechanical ventilation to optimize oxygenation and ventilation.

3. Intracranial Pressure Monitoring:
Collaborate with the healthcare provider to insert an intracranial pressure monitoring device to continuously monitor ICP.

4. Positioning:
Elevate the head of the bed to 30 degrees to promote venous drainage and reduce ICP.

5. Sedation and Analgesia:
Administer sedative and analgesic medications to prevent agitation and pain, both of which can exacerbate increased ICP.

6. Osmotic Diuretics:
Collaborate with the healthcare provider to administer osmotic diuretics, such as mannitol, to reduce brain edema and ICP.

7. Blood Pressure Management:
Maintain Michael's blood pressure within a target range to ensure adequate cerebral perfusion while avoiding further increases in ICP.

8. Cerebral Perfusion Pressure Monitoring:
Monitor Michael's mean arterial pressure (MAP) and calculate cerebral perfusion pressure (CPP) to ensure adequate cerebral blood flow.

9. Prevent Complications:
Implement measures to prevent complications associated with immobility and prolonged mechanical ventilation, such as deep vein thrombosis and ventilator-associated pneumonia.
Outcome:
Despite aggressive interventions, Michael's ICP remains elevated due to the severity of his TBI. He undergoes decompressive craniectomy to alleviate the pressure on his brain. His condition gradually stabilizes, and he starts showing signs of improvement. Michael's family is actively engaged in his care and rehabilitation process.


Free Download for Nursing Students on Intracranial Pressure (ICP)
Are you looking for more must-know NCLEX review topics? Download our free eBook "NCLEX Flash Notes" as a valuable resource for nursing students. Encourage readers to download their free copy of the "NCLEX Flash Notes."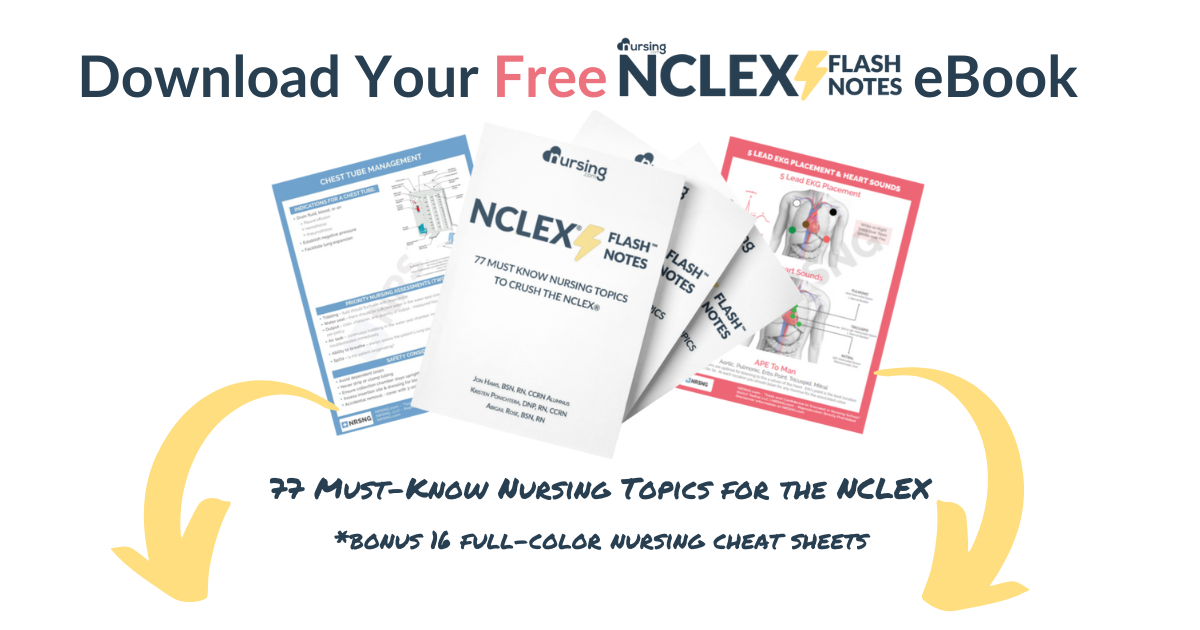 You CAN Do This
Happy Nursing!