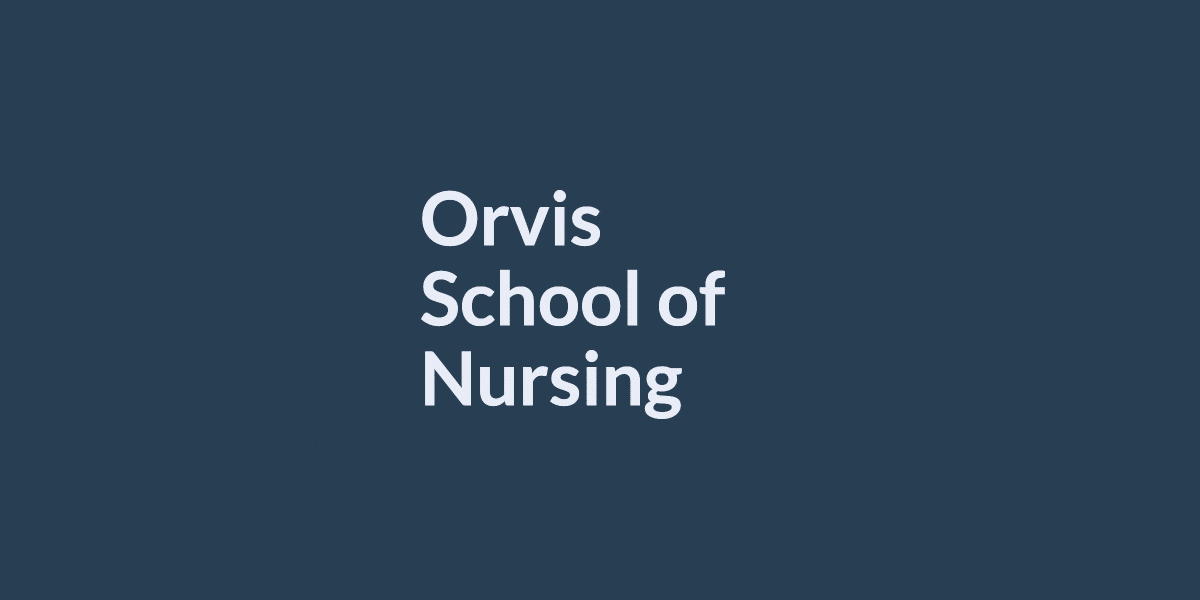 What are you struggling with in nursing school?
NURSING.com is the BEST place to learn nursing. With over 2,000+ clear, concise, and visual lessons, there is something for you!
If you have been scrolling through the hundreds of career options and settled on nursing then I'd advise you to commence your research on the requirements and suitable schools as early as possible.
Often, there is a point that most aspiring nurses overlook as they prepare for their nursing career… Did you know that the nursing school you choose to attend matters in your nursing career?
It is the starting point of your NURSING CAREER …. It dictates YOUR FUTURE AS A NURSE…so CHOOSE WISELY!
When starting your nursing career there are several things you must consider determining where to get your education. Is it your local community college, a town college, or even an out-of-state nursing school?
While most people would prefer a local community college… there are several ways you'd be limiting yourself. Ensure you check out the passing rate when taking the licensure exam.
Search through several options to get a review of the school and their programs…you can contact them or refer to their directory….. The most preferred rate would be at least 80%…. this boosts your confidence as to how they'll prepare you for the licensure exam.
If I have already drawn your attention then it means you are in the process of scheming to find a suitable nursing school to kick off your NURSING CAREER. My advice is that you take the time to gather as much information as you can about the various institutions… their preferred preparation style for each nursing program student, the programs they offer and so much more.
My guide aims to help you review Orvis School of Nursing.
UNR-Orvis School of Nursing
The University of Nevada is a land-grant public university with a major inclination to research. The university boasts Nevada's first nursing school.
The University of Nevada was founded following a call under the constitution in 1864…it directed the founding of a state university with instruction in Mining, Mechanic Arts, and Agriculture. The call was fulfilled ten years later in 1875 with the creation of an institution with a high impact on the state and the nation at large.
If you love good views, the institution sits on 200 acres in Reno, Nevada just east of the Sierra Nevada Mountains…it's BREATH-TAKING!
UNR has an overall admission rate of 86% students in spring and fall, making it one of Nevada's largest and most recognized education institutes.
In 1956, the school became the first university in Nevada to establish an exclusive nursing school…. which was named Orvis School of Nursing. Today it is ranked as the oldest nursing in the state of Nevada.
Over the years, the college has gone through significant transformations and innovations that have enabled it to transfer students to enroll a notable capacity of nursing students in various programs.
The Orvis School of Nursing Address is:
Location- Main campus located in the William N. Pennington Health Sciences Building
Mailing Address: 1664 N. Virginia St., Reno, NV, 89557, CA 95841 Phone: (775) 784-6841Fax:(775) 784-4262
New Enrollments- Every spring and fall
Programs Offered at Orvis School of Nursing
Although the University of Nevada was founded in 1864, it took up a co-education system in 1874.
The institution prides itself in linking students to their future professions by offering a range of academic programs…including Nursing, Arts and Sciences, Education and Human Community Sciences, Journalism, Agriculture, and Mining…to enable students to choose whatever suits them best in life.
The institution also specializes in earthquake research and is home to one of the nation's largest earthquake simulation laboratories.
Nursing students' aspirants were not forgotten in the university's legacy of service. In 1956, the university partnered to establish Orvis School of Nursing (OSN)…which is the oldest school of nursing in the entire state of Nevada.
Since the university was established with a core focus on research, they have shown their commitment by delivering excellent teaching, research, and service in their effort to serve healthcare needs.
The nursing programs are offered either as BACHELOR'S DEGREE IN NURSING (BSN), MASTER OF SCIENCE IN NURSING (MSN) DOCTOR OF NURSING PRACTICE (DNP), or ADVANCED GRADUATE CERTIFICATES.
The school embraces a semester academic calendar system and they require a combination of general education and core curriculum for most if not all students.
Campus Life at Orvis School of Nursing
Since its inception, the University of Nevada not only prides itself as Nevada's first university but also in the achievement of its promise to aid Nevada's citizens attain a positive future. One clear way is in its formation of an allied center…ORVIS SCHOOL OF NURSING in 1956.
The university prides itself on its numerous facilities that aid students with their goals. The college is equipped with office buildings, science and computer laboratories, and libraries that have thousands of books for onsite research.
Outside the classroom and laboratories, students in the institution can explore more than two hundred student organizations, pledge with about twenty fraternities and sororities…. you can also choose to engage in the institution's range of traditions.
The institution has various traditions and activities including:
Painting a big Nevada "N" on Peavine Peak which overlooks the campus.
Basketball, it is the campus's tradition to cheer their school team as part of the "Blue Crew."
If you thrill in athlete, you can play at the intramural level.
Participating in the Nevada Wolf Pack varsity sports teams that take part in the NCAA Division 1 Mountain West Conference
That does not mean you have to dwell on campus throughout, there are various off-campus activities Nevada students can take part in… the state of Nevada boasts many museums, landmarks, and monuments for you to explore. You can visit the nearby Lake Tahoe, or try out many of Reno's festivals or take a long drive to San Francisco Bay Area or California's capital, Sacramento.
Nursing Program at Orvis School of Nursing
If your interest lies in nursing, you will agree that settling on where you will pursue your nursing course is tedious….this is not because few institutions are offering the course but because of the course's competitiveness and a stream of factors that you must consider.
If you want quality, try the UNIVERSITY OF NEVADA'S ORVIS SCHOOL OF NURSING. Keep reading to broaden your knowledge about the Orvis School of Nursing …Nursing Program.
Here is a brief overview of Orvis School of Nursing:
Annual In-State Tuition: $7,456
Annual Out-of-State Tuition: $15,051
NCLEX Pass Rate: 90+%
Traditional: Yes
Online: Yes
Accelerated: Yes
Bridge: Yes
Nursing has a long history but is a static profession…owing to a nurse's nature of work they command an advanced knowledge of modern health care practices ….and accord a very encouraging employment outlook.
The institution is inspired by three major values, COMPASSION, CARE, and INCLUSIVITY in its mission to prepare the future nurses who will promote the health and well-being of Nevada's citizens, the nation, and the world at large. They do this through … excellent engagement, education, and research.
With its utmost goal being to provide exceptional graduate and undergraduate nursing programs, the institution has vested in a qualified and diverse team of faculty with a full commitment to success and fully preparing the students for their profession.
The institution offers a mix of general education and nursing courses and related laboratory experience to prepare students for entry into the profession of nursing.
We have exclusive nursing resources which have been helpful to our students over the years.
Try our;
Pre-nursing group advising
Scholarships for nursing students
OSNA Student nurses association
The undergraduate handbook where you learn the procedures, policies, and guidelines of OSN undergraduate programs
Graduate handbook
The program, accredited by the NEVADA STATE BOARD OF REGISTERED NURSING, offers a certificate in general nursing or an associate degree upon its completion.
The program follows guidelines set by the National League for Nursing Accrediting Commission (NLNAC).
The OSN will prepare you for a rewarding career in nursing. A few courses that will help you excel include traditional classes such as:
LPN, which enables you to transition to AND
Adult growth and development
Pathophysiology
Pharmacology
Medical terminology
Nutrition
Ethical aspects of nursing
Nursing Lab Experience
In addition, some non-conventional classes will aid your career paths, such as sanitation and safety procedures…this offers firsthand experience on how the environment is like once you're a nurse.
Students learn how to maintain proper sanitation, deal with patients, and lab procedures such as blood extraction when needed.
What OSN Says About the Nursing Program
The Orvis School of Nursing actively supports the University of Nevada Reno's policies in a bid to ensure equal opportunity and diversity. The institution indicates that it receives more applications than it can accept into the program…
As such they have introduced a point-based matrix that evaluates applicants that have attained the minimum requirements and rank them in a descending order…. If you meet the top 64 scores you will be offered provisional admission to the OSN pre-licensure program.
The Orvis School of Nursing provides three options for students seeking a bachelor's degree in nursing. There are three programs available: the conventional 16-month program, the RN-BSN track, and the 12-month expedited second-degree program.
Students in each degree get an extensive understanding of current health care methods, philosophies, and equipment.
The Nevada State Board of Nursing has authorized the bachelor's degree program, and it is accredited by the Commission on Collegiate Nursing Education (CCNE).
You're required to attend morning, afternoon, evening, and weekend clinical experiences, but the schedule can change.
The university recognizes that nursing is a practice profession, and students in both the standard BSN and the ASBSN begin their first semester in clinical settings, where they apply what they learn in class to direct patient care…. you'll learn alongside nurses and instructors at all of Northern Nevada's hospitals.
Medical and surgical units, as well as critical care and the emergency department, are examples of acute care clinical settings. One semester is dedicated to a wide range of community-based venues. The OSN includes a cutting-edge, high-fidelity simulation facility where you may practice in a safe, realistic environment.
To progress in your nursing career, you need to attain a grade of C and above. You can constantly reapply during the next semester when you don't get picked.
Tuitions for the OSN Nursing Program
The Orvis School of Nursing has an application fee of $60 for U.S. residents. Additional costs and provisions include:
Uniforms
Malpractice insurance
Laboratory fees
Required equipment
Transportation to off-campus laboratories
Students can apply for free public scholarships such as;
F.A. Davis Scholarship Opportunity
Scholarships for Nursing Majors (bestcolleges.com)
NLN Foundation for Nursing Education
AfterCollege/AACN: Scholarships will be of $2,500. There will be a winner with each application deadline. Each winner will receive $2,500. The deadlines are January 31, April 30, July 31, and October 31.
Army Nurse Corps Association
National Health Service Corps Scholarship Program: Available to nurses enrolled in a Nurse Practitioner program or a Certified Nurse Midwife Program.
NurseJournal.org
RegisteredNursing.org: Annual $1,000 scholarship for students working towards a Bachelor of Science in Nursing degree (BSN).
AACN – Geraldine "Polly" Bednash Scholarship
Doctor of Nursing Practice DNP Scholarship $1000
The amount you pay varies depending on the course of study and whether you're receiving fee waivers for certain classes…
Additionally, if your family is low-income, you may be eligible for more grant money by filling out the FAFSA form. Doing so will ensure that there are no gaps in your education because of financial problems.
The OSN Nursing program is recognized by the Nevada Board of Registered Nursing, which means you can sit for the RN-NCLEX exam after graduating from your program….
There are various avenues to explore once you get your degree in nursing. You can always go back to school to finish BSN or a higher degree if you're already a nurse…
Some students take other certifications such as clinical, IV therapy, and EKG to broaden their career options.
Nursing School Reviews – What OSN Nursing Students Think of the School
From Allnurses.com
jlmarie77 posted on Jan 9, 2012
I am across the border in CA but am considering relocating to Reno. I am hoping I'll be considered competitive at UNR. Could anyone who got into the UNR Orvis nursing school share their prereq GPA and their total GPA with me? This is my first-choice school.
I am also considering TMCC and WNC. It's to my understanding that these two schools have less prereqs but require high scores on the TEAS test. I am planning on taking the TEAS soon as it's needed to apply to Cal State.
Which if any Reno area schools require CNA certification to apply? I am certified but not working at the moment.
Thanks!
Hello there. I was accepted to Orvis last semester and will be starting the program this spring. I had to apply a few times until I was accepted and had to retake a couple of classes I got B's in. My prereq GPA was a 3.86 (my overall is like a 3.65, but doesn't matter) and I heard the cut-off was a 3.8. Up until now, they have only looked at prereq GPA, but since the cut-off GPA is reaching a 4.0, they will begin interviewing applicants and will penalize people for classes they have to retake. I, too, came from California. Even though I didn't get accepted on my first try, I think I made a good choice coming to Reno. Good luck!
The Supplemental Tool to Boost your Grades in Nursing School
NURSING.COM provides many courses addressing important nursing principles to students already enrolled in nursing school. These self-paced tools are an excellent method to refresh your memory while also developing critical clinical skills.
Nursing.com is a research study that rates as an all-in-one Classroom and NCLEX Supplement for aspiring Licensed Practical Nurses.
Today, more than 360,000 potential nurses rely on the study tool to succeed in pre-nursing and NCLEX. The application gives straightforward study aids for prospective nurses that are visual, nervous, ADHD, or dyslexic.
Previously it was common for nursing students to complain of;
Loads of boring PowerPoints
Wasting a lot of their time searching for help from tutors on YouTube and other online sites
Never-ending designated readings
Regular fluctuations of grades
The feeling of hopelessness, drained energy, wasted time, or despair.
Today, the testimony about life in nursing schools is turning the other way. NURSING.COM is regarded as a savior by many nursing students since it can quickly turn all of their problems into happiness in four simple stages.
You need to;
Watch lesson videos
Review study tools
Take practice questions
Take NCLEX simulation
Since nursing involves helping you apply additional knowledge, the study lesson incorporates case studies, concept maps, and care plans written by practicing Emergency Department (ED) and Intensive Care Unit (ICU) nurses. They include;
Cheatsheets
Mnemonics
Picmonics, although the tool requires you to sign up for a membership.
3D anatomy models
Medical images
They are also soon introducing Flashcards.
Are you one of the 95% of nursing students struggling with pharmacology
ON AVERAGE, STUDENTS IMPROVE THEIR LOWEST GRADE BY 12 POINTS AND HAVE A 99.86% NCLEX® PASS RATE . . .
Try the 100% risk-free NURSING.com.
The greatest thing is that if you want to try out this study tool, you just have to pay for the clinic's first three days… Furthermore, you can cancel at any moment without informing anyone.