10 Best Hairstyles for Nurses and Nursing Students | NURSING.com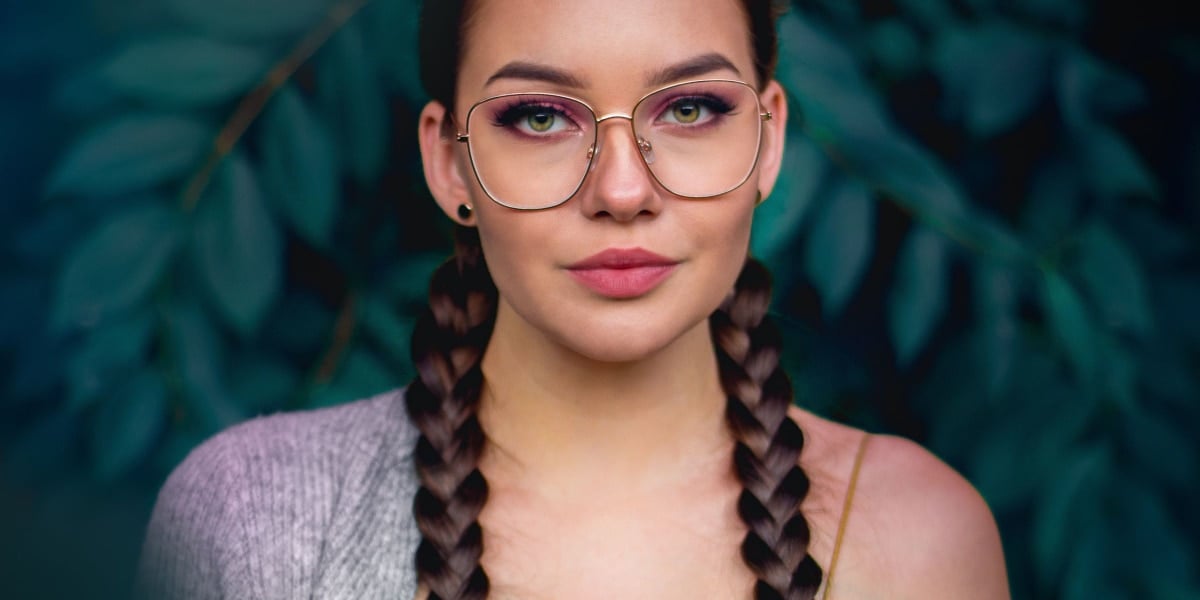 What are you struggling with in nursing school?
NURSING.com is the BEST place to learn nursing. With over 2,000+ clear, concise, and visual lessons, there is something for you!
Here's one thing I was never taught in nursing school; you'll spend most of your days running around. We've compiled the best nurse hairstyles for you.
Yes, nursing can be fun, especially when you're passionate about the profession, but it also has its moments. There are days when I had to remind myself to just stop and take a deep breath, and there were other times when it was all breezy.
In between these moments, one thing stuck with me; there's a lot more to nurse hairstyles than we think.
Do you ever style your hair a particular way, and suddenly you're feeling all cute and more confident because I have!
The last thing you need when you're running down those hospital corridors is having your hair in your face. And having the right hairstyle can do more than help you stick to the hair code.
As a nurse, you already have so much on your plate…and your hairstyle shouldn't be one of them!
I had one main aim as I was hunting down these hairstyles; to show you that you can still maintain a professional do and still look good at the same time!
Cute Nurse Hairstyles
I get it…you're very busy. You need quick and easy hairstyles that will have you out of the door in no time.
Here's the thing, though; you don't have to compromise aesthetics for functionality. You can still look cute while at it!
And while you may not want to admit it, when you look good, you also feel good. So, I looked up some nurse-inspired hairstyles that are cute and can withstand crazy days.
Check out my top 4 picks below. You'll likely find one that not only fits your hair but also your mood!
Bow Bun
Bow buns are adorable! Yes, they are often associated with children, but that's what makes them perfect…they are playful, pretty, and cute.
Hospitals have a way of bringing out the seriousness in people, and bow buns are exactly what you need to bring out the child in you.
Think of them as a rainbow or ray of sunshine amidst dark clouds. They're guaranteed to uplift your moods when you're expecting a tough day.
If you don't know how to make a bow bun, don't worry because I've got you covered.
Step 1: Pick out your favorite elastic tie, gather your hair at the top of your head as you would when making a bun, then make a ponytail.
Step 2: During the last pull through as you're looping your hair through the tie, don't pull it all the way through. Create a loop and leave some of your hair pointing towards your forehead.
Step 3: Separate this loop into 2 parts.
Step 4: Remember the hanging ends in step 2? Fold them back into the space between the 2 halves so that they act as the knot… the kind that's usually at the center of a bow.
Step 5: Secure these ends right behind the bow by tucking them into the elastic tie.
Step 6: Gently tug on the loops and spread them so that they look a bit fluffy, and you're good to go!
Here are the benefits and downsides of having this nursing hairstyle.
Pros
Pretty easy to make.
Looks sleek and chic.
Keeps your hair off your face.
If you have undercuts, bow buns make them look sassy.
Elevates your facial features.
Cons
If the hair tie is not snug, the hair can become loose.
Tying the loops too tight can cause headaches.
Fishtail Braid
When I saw this hairstyle, only one thought crossed my mind; so simple yet so beautiful.
If you're looking for a unique but efficient hairdo, fishtail braids will do the trick… and I have just the perfect tutorial to get you started!
Step 1: Make sure your hair is tangle-free. This is important because it'll help you separate your hair without much hassle.
Step 2: Divide your hair into 2 large parts all the way from the top of your head to the base. Make sure the sections are equal.
Step 3: Divide the sections further into 2 parts each and hold the right and left sections separately.
Step 4: (Here's where it gets tricky, so pay close attention) take the topmost section of the hair, the one that's close to the right side of your face, and bring it to the center of your head.
Step 5: incorporate this section of hair into the bottom-most hair section on the left side.
Step 6: Repeat steps 4 and 5 for the topmost section of hair to the left but this time incorporate it into the hair section that's on the bottom right. Keep repeating this process until all the hair is braided.
Step 7: tie the ends to secure the style.
And now you look gorgeous!
Still don't get it? We've attached a video tutorial to help you out.
Are fishtail braids good or bad? Here are their pros and cons for you to decide.
Pros
Looks beautiful and sophisticated.
Is perfect if you have long hair.
There's minimal chance of your hair getting out of place.
Reduces chances of hair breakage.
Cons
Takes a long time to make.
Messy Bun
There's something alluring about a hairstyle that seems effortless. It's like you're not even trying to look good, and yet, here you are, looking like a goddess!
Messy buns are so popular among the nursing community that sometimes I wonder whether we're the ones that perfected this hairstyle.
If you're having one of those days when your hair seems to have a mind of its own, you'll definitely appreciate this hairdo.
Here's a quick guide to making a mean messy bun!
Step 1: Identify where you want your hair to sit and hold it into a ponytail.
Step 2: Scrunch the ponytail into a bun.
Step 3: Loosen up some parts of your hair so that it looks unintentionally messy.
Step 4: Use hairpins to secure the bun.
And that's on having a cute hairstyle in 4 simple steps!
If you're feeling a bit sassy, you can add a cute scarf
One of the reasons why I love this hairdo is that it works on all hair lengths. The trick is to change the position of the bun so that it's located at a place where most of your hair fits.
Pros
Super easy to make
Works on most hair lengths.
Secures your hair for an entire day.
It's a great break from the typical ponytail associated with nurses.
Cons
It's mainly suitable for people with thick hair.
Double Braided Buns for Nurses
Why settle for one bun when you can have two? Double buns are playful on their own, but when plaited, they strike the perfect balance between cute and professional nurse hairstyles.
I also love that they are simple to make.
Step 1: Part your hair at the center into 2 halves and then hold them into pigtails.
Step 2: Secure the base of the hair with a tie and then braid each of the piggy tails.
Here's a trick I learned in nursing school; if you have thin hair, playing around with it before styling gives it more volume.
Step 3: Gently tag on the braids as though pulling them apart to make them look fuller.
Step 4: Create a bun by wrapping the piggy tails around their base in a spiral motion. Tuck the ends into the hair tie so that they're not visible.
Step 5: Secure the buns with bobby pins.
Depending on your mood, you can secure the buns at the top of your head or the bottom.
Pros
Pretty easy to make.
They look both professional and cute.
They make your hair look more voluminous.
Reduce chances of hair damage.
Cons
If you don't secure the buns properly, they may fall off, leaving you with piggy tails.
Easy Nurse Hairstyles
I don't think I'm exaggerating when I say that nursing is a lifestyle!
Think about it; you spend most of your days at the hospital. Some days it even feels as though you don't have a personal life.
On the days when I had to leave the house in 2 minutes, the following hairstyles always saved the day.
Slicked Back High Ponytail
Oh, so you think ponytails are basic? Let me know if you still feel the same way when you have 5 minutes to go to work!
Ponytails are the classic nursing hairstyle, and it's not hard to see why it's the go-to look for most nurses; they're easy to make and look classy.
Step 1: Determine the best point for your ponytail based on your hair length.
It could be at the center or top of the head. You should, however, determine this based on the length of your hair.
Step 2: Use a brush to pull the hair away from your face and hold it into a nice ponytail.
Step 3: Secure it with a snug hair tie so that the hair is tightly locked.
You're good to go!
If you have an extra minute, you can use hairspray to fix the edges. You can even tug on the hair a little bit to give it a messy but soft look.
Seasons will come and go, but you can rest assured that ponytails will always remain in style!
Pros
Only takes about 2 minutes to make
Looks professional.
Highlights your prominent facial features.
Stays in place all day long.
Cons
It could cause hair damage if you hold your hair too tight.
Half Up
If you're tired of having your hair up all the time, this hairstyle is a great compromise. It has a casual appeal to it that's just too irresistible.
The half-up hairstyle is pretty straightforward;
Step 1: Divide your hair into 2 sections, but horizontally (from the right side of your head to the left side)
Step 2: Hold the upper section of your hair in a ponytail
Step 3: Secure it with a hair tie.
That's it! In 3 simple steps, you'll be done and already face the day!
Pros
Very easy to make
Keep hair off your face.
It stays in place for an entire day.
Strikes the ideal balance between casual and professional.
Cons
A tight bun can result in hair damage.
Bohemian Braids Tie Back
Don't let the name fool you… this nursing hairstyle is actually very easy to make. I love it because it doesn't take much effort and still looks beautiful.
Step 1: Make sure your hair is tangle-free and part it in the middle.
Step 2: Create a regular french braid but don't braid your hair all the way to the bottom of the head. Only halfway.
Step 3: Continue by creating a long braided section that's no longer attached to the scalp. (a normal braid)
Step 4: Do the same to the other section of hair and then tie both ends at the back of your head.
Simple yet cute.
Bohemian Braids Tie Back are especially effective if you have mid-length hair.
Pros
Only takes a short time to make.
Looks professional yet cute.
Reduces the risk of hair damage.
Frames your face beautifully.
Cons
Not suitable for people with very short or extra long hair.
5-Minute Nurse Hairstyles
The thing about 5-minute hairstyles is that they lock your hair down, allowing you to focus on the most important aspects of your job.
I looked up the most simple hairstyles that still look chic just to show you that you can make your hair in 5 minutes and still look like a million bucks!
Top Knot Bun
Yes, buns seem to be making a regular appearance, but can you blame me? They are easy to make and come in a variety of styles to suit your mood and short timelines.
I especially love the top knot bun because you can do it with your eyes closed!
Step 1: Hold your hair in a ponytail.
Depending on the volume and length of your hair, you can choose to put the bun at the top, center, or bottom of your head. You just need to make sure that whichever location you choose, you can hold most of your hair.
Step 2: Secure the ponytail with a hair tie and then roll it at the base in a spiral motion.
Step 3: Tuck the end of your hair into the tie, and you're good to go!
If you enjoy your buns neat, you can use hairspray to brush your edges, but you can also pull on the bun gently to give it a softer look.
Pros
Super easy to make.
Works on all hair types.
Looks cute and professional.
Keep your hair in place all day.
Cons
If the bun is too tight, you risk hair damage.
French Braid
I don't understand why nurses assume that french braids are difficult to make. There are literally some of the easiest and most convenient nursing hairstyles that I know of!
Here's a simple step by step tutorial;
Step 1: Section your hair into 3 equal parts.
Step 2: Most tutorials complicate this part, but really, all you'll be doing is braiding various strands of hair from the 3 sections to form a beautiful braided line on your back. (Check out the attached video tutorial)
Step 3: Tie the ends of the french braids with a hair tie to secure them.
If you're feeling playful, you can make 2 french braids so that the ends form pigtails.
You should, however, note that this hairstyle only comes in handy if you know how to braid your hair. The best part is that it's compatible with all hair lengths!
Pros
Simple to make.
Looks super cute.
Stays in place all day long.
Compatible with all hair lengths.
Cons
Only works if you know how to braid your hair.
Pig Tails
Yes, pigtails also look good on adults. I've tried them, and I loved how they looked!
They are the classically beautiful hairdos that gets you feeling cute all day.
Step 1: Divide your hair into 2 sections; right and left.
Step 2: Section both parts with a hair tie individually.
Step 3: Braid the hair strands and then secure the ends.
The piggy tails will hang on your shoulders all day, keeping your hair out of your face.
Pros
Takes a short time to make.
Keep your hair in place all day.
Pigtails are playful.
Cons
Not suitable for people with short hair.
Try Out These Pretty and Practical Hairstyles Today!
If there's anything, I've learned from my years as a nurse is that it always helps to have a few cute and easy hairstyles up your arsenal.
It's so easy to get caught up in your work that you forget how important hair care is. The good news is that with the above hairstyles, you've got all you need to show up to work looking beautiful.