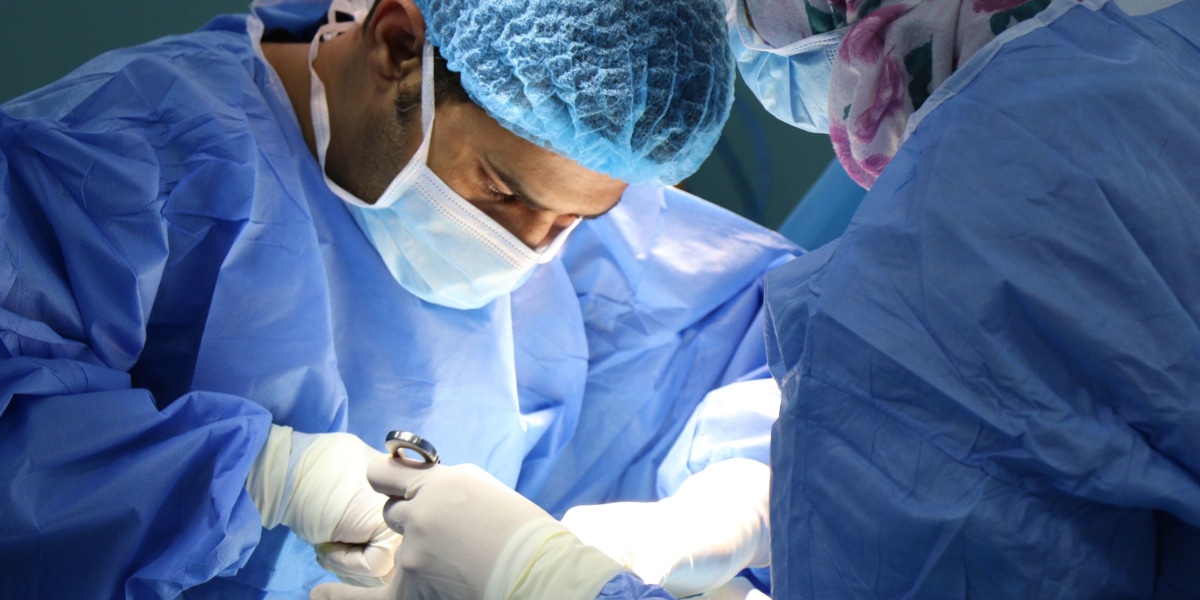 What are you struggling with in nursing school?
NURSING.com is the BEST place to learn nursing. With over 2,000+ clear, concise, and visual lessons, there is something for you!
We get asked the question, 'what is the day like as a surgical nursing practitioner?' How did they get where they are, as a registered nurse', and 'what choices did they make to shape their career?'
In this specialty area, it can be challenging, particularly for students, to anticipate all the good things being a surgical nurse brings. True, the years of burning the midnight oil, endless research for answers, and a lengthy syllabus can be discouraging. But in the end, it pays off.
One of the most fun things about being a surgical practitioner nurse is that no two days at work are ever the same for me. Patients are often unique individuals with unique problems, which means serving each one is an opportunity to learn.
Are you studying to be a surgical nurse practitioner?
Whatever your case, I will walk you through the path to become a surgical nurse practitioner, what they do in a typical day and the pros and cons of this career path.
What is a Surgical Nurse Practitioner?
A surgical nurse practitioner, or simply SNP or Surgical NP, is a registered nurse who works alongside a more extensive medical team in an operating theatre. The duties of a surgical nurse vary before, during, and after a surgery… but they all revolve around supporting the patient and the surgical staff.
If you are on a career path to becoming a surgical nurse, one of the most important things you must bear in mind is how challenging the job is. In many medical establishments, registered surgical nurses may be referred to as preoperative nurses specializing in surgical care.
Surgical nurses also often work in different medicare environments. This is why it is very important to be all-rounded and passionate; they work in day-surgery units, clinics, physician offices, and surgical departments of hospitals.
Understanding the Specialized Role of a Surgical Nurse Practitioner
Like every other nursing job, the job of a surgical nurse practitioner is more of a calling than a career. It is also not for everyone. Your life as a student will be much easier when you have a passion for caring for others, are detail-oriented, and are capable of thriving in a fast-paced theater room.
There are also several sub-specialties and opportunities to grow in the field of surgical nursing. If you are studying to become a surgical nurse practitioner, know that you may be required to assist in various specialties, including:
Cardiac surgery
Urology
Dental surgery
Pediatrics
Ophthalmology
Orthopedics
Transplant surgery
Plastic and reconstructive surgery
Ear, nose, and throat surgery
Neurosurgery
Trauma
Oncology
Regardless of which area of perioperative nursing you choose to specialize in, expect a winding career path that touches at least a few of these sub-specialties. The variety of jobs and positions in the healthcare industry a surgical nurse practitioner fits in opens doors for significant challenges, financial rewards, and even opportunities for professional growth.
The Personality Traits of a Good Surgical Nurse Practitioner
As I mentioned before, not everyone can become a surgical nurse practitioner. Here are a few personal characteristics you should possess or learn to adopt to become a better SNP.
Detail-oriented
Flexible
Team player
Adept with technical skills
Excellent communicator
Able to judge priorities in a fast-paced environment
Able to think critically in a challenging environment
Emotionally attuned to remain calm and deal with life-threatening situations in a composed manner
Day-to-Day Responsibilities of a Surgical Nurse Practitioner
There is never a dull day in the ER.
Work often begins with analyzing charts, seeing patients, and understanding their problems. Walking for miles every day between the ER, X-Ray rooms, EKG, labs, the pharmacy, and many other stops. Aside from attending to patients, the fun part of the work is collaborating with the surgical team and coordinating surgical operations.
Core responsibilities fall into two: pre-op and post-op duties.
Pre-op, or pre-operation duties, are the tasks before the patient goes into surgery. These tasks often begin a day or more before the surgery is scheduled.
Pre-op duties include ensuring the patient is prepared for the operation, arranging medications, identifying allergies, carrying out blood tests, and fitting ID bracelets on the day of the procedure.
Post-op duties revolve around monitoring the patient closely and making sure that everything proceeds as expected. It is the job of the surgical NP to check for any signs of shock, infection, distress, bleeding, or any other surgical-related injuries or problems.
In addition, it is the job of a surgical NP to care for post-surgical wounds and help the patient manage the pain and the after-effects of the surgical procedure. EI take a lot of pleasure in following up with patients, observing their recovery, and helping them adapt and adjust to their new patient status.
Educational Qualifications to Become a Surgical Nurse Practitioner
You will need to study and undergo professional training, then pass a certification examination before becoming a surgical nurse practitioner. While there are several paths you can follow in this career, your career expectations will largely shape your choice of the course to take
There is stiff competition for the best paying and most career-defining job opportunities for surgical nurses. Consequently, candidates who take specialized courses after earning a degree are better placed to land the jobs they want and not what is available.
Family Nurse vs. Acute Care Nurse
Many surgical practitioner nurses choose to specialize in either family or acute care. Employers prefer a credentialed Family Nurse Practitioner (FNP) when the establishment treats both pediatric and adult patients.
Credentialed Acute Care practitioners are limited to attending to adult patients. Therefore, the broader categories of surgical nurse practitioners you should choose are whether to study acute care or family care.
Note that Family Nurse Practitioners and Acute Care Nurse Practitioners are both credentialed positions that are a perfect springboard to better jobs in the healthcare industry.
Education Beyond a Nursing Degree
When I completed my degree in nursing, I was not sure what specific career path in nursing I wanted to pursue. I quickly learned that there are many specialty courses I could take, most of which narrowed down to three credential options at the end of the course:
The Registered Nurse First Assistant (RNFA)
Medical-Surgical Registered Nurse (CMSRN)
American Nurses Credentialing Center (ANCC)
Before you choose a surgical training option, it is critical that you first check the minimum educational requirements with the Nursing Board in your state. While you cannot go wrong choosing a more general certification such as RNFA or ANCC, getting the wrong certification could lock you out of rewarding job opportunities in the future.
Certification may be optional, but you will need it to specialize in a field of surgical practice. As an MSN-RN, you will be qualified to apply for work in intensive care, cardiac surgery, or intensive care only with certifications.
Top Three Colleges to Study Surgical Nurse Practitioner Course
There are many universities and colleges offering courses in surgical nurse practice, but they are not all the same. Therefore, your choice of the institution to study in may shape your future job prospects and even how long it takes you to complete the bachelor's or master's degree.
While comparing institutions, it pays to bear in mind the effort and resources it takes to educate and train advanced registered nurses to become well-rounded, well-prepared, and qualified practitioners.
The top three schools in the United States are most revered for offering the best education and training to registered surgical nurses.
Duke University's Surgical Nurse Practitioner program is one of the most sought-after in the country. The program has been ranked first as well as the best online nursing major by the US News & World Report in 2020.
The Surgical Nurse practitioner program offered by the University of Pennsylvania is designed to help prospective practitioners to develop advanced skills needed in the operation room. The course is all-encompassing and affordable.
Yale's Family Surgical Nurse Practitioner course was ranked 12th by the US News & World Reports in 2020. The university has ranked highly consistently as one of the best nursing schools in the country.
How to Choose Which School to Apply To
If you have not joined nursing school yet, you must choose the right institution to pursue your nursing degree. There are many considerations to factor in when comparing schools, including location, popularity, length of the program, and even the program's flexibility.
Here are five of the most important considerations for a prospective nursing student to bear in mind when comparing colleges or programs:
Some surgical nursing practitioner programs are more flexible than others. If you have your mind made up on the area of specialization you wish to focus on, find out about the school and the various subfields and elective offerings.
Ensure that the program you choose to pursue meets the educational prerequisites of the career level or certification level you seek.
Explore the various research and placement opportunities the school offers… both at the institutional and outside hospitals and medical institutions.
Go over the surgical nurse practitioner program curriculum exhaustively. Understand how long the course takes, which units are critical, and the minimum number of clinical practice hours for graduating.
Get to know what current and former learners at the institutions say about the program. It may also be inspiring to find out where the top alumni of the college work and how their careers are shaping up.
Surgical Nurse Practitioner Job Outlook and Salary
Job opportunities for all registered nurses are at an all-time high in the United States and the world. According to the Bureau of Labor and Statistics, the demand for registered nurses, in general, has grown by a whopping 12% between 2020 and 2021.
If you are looking to get into nursing, there is no better time than now. The prospects for registered nurses are high, with the current pandemic crisis driving demand higher up.
According to Salary.com, surgical nurse practitioners earn an average salary of $109,600 in 2021. The range of salary often falls between $97,800 and $118,200 depending on levels of education, certifications, experience, and additional skills.
Surgical Nurse Practitioners are among the best-paid healthcare professionals. According to the Bureau of Labor and Statistics, as an entry-level Surgical NP, you can expect to earn a salary of between $52,080 and $68,610 per year or $39.88 and $53.69 per hour. The top 10% of professionals in the field earn an annual wage of $156,160 or up to $75.08 per hour.
Leveling Up as a Professional Surgical Nurse Practitioner
Even after being employed, you will still have to compete with other qualified nurses for better working terms, higher salaries, and more responsibility. Earning a degree, earning a certification, and meeting minimum clinical hours experience are not all it takes to become the top paid surgical nursing practitioner.
Here are steps for working surgical NPs to level up their skills to earn more and stay competitive in the workplace.
1. Educational advancement
You are guaranteed a base salary if you have a bachelor's or master's degree in surgical nursing… however, you may not get any bonuses and benefits that another practitioner with better certification gets. Therefore, understand that getting certified is not the end of the studying road in your career journey.
Advanced practice nurses choose to further their studies – often specializing in one field. Most of these specialty fields lead to a master's degree in that area.
2. Factor in total compensation
When you land your first job as a surgical nurse practitioner, be sure to look at the bigger picture when it comes to compensation. Continuing education and tuition support, your healthcare coverage, and overtime and paid days off matter.
3. Get certifications
Certifications are a sure way to level up your skills and abilities as you build a career. For surgical nurses in the United States, certifications including CNOR, CRFNA, and CMSRN may not be mandatory to land a job, but they sure do help along in a career.
4. Choose the right state to practice
Surgical nurse practitioners are not all treated or paid the same in all states. According to the Bureau of Labor Statistics, the states that pay nurses the highest are California, Hawaii, Massachusetts, Oregon, and the District of Columbia.
5. Have a current unrestricted RN license
Aside from being a qualified nurse, you will also need to maintain your nursing license to level up in your surgical NP career. As a rule of thumb, you will need to ensure that your license is current, with all the professional and contact details up to date.
Pros and Cons of Surgical Nursing Practitioner
The challenges of medicare are apparent in the work of a surgical nurse practitioner; however, the rewards are worth the effort for a person who chooses to enter into the field with the aim of helping patients. Here are ways I can summarize the pros and cons of being a Surgical NP.
Advantages of Being a Surgical Nursing Practitioner
There is an encouraging job and career outlook for surgical nursing practitioners all over the country.
The salaries for Surgical NP are among the most competitive in the healthcare field.
The surgical NP path offers many opportunities to specialize and grow.
The career of a Surgical NP is challenging; every day is different, and patients come with varying and unique problems.
A lifelong career in the medical field. There will always be a high demand for experienced surgical nurse practitioners.
Nurses are highly respected and the profession trusted by the public
Employers offer bonuses and tuition assistance to help trainees level up
Disadvantages of a Surgical Nursing Practitioner
The path of a career in the surgical nurse practitioner field is lengthy and demanding
You must pass one or more certification exams to practice.
The work hours of a surgical NP can vary outside the 9-5 schedule. The working conditions can also be challenging, considering the nature of the operation room.
Be prepared to deal with emotional and workplace stress.
Nurses have a legal responsibility to diagnose and treat patients correctly.
Conclusion
So, are you an aspiring nurse on the path to become a surgical nursing practitioner? Perhaps you are still weighing your options? Whatever the case, getting the right facts will help you make the right decision. Visit nursing.com if you need more specific surgical nursing practice as a study program or a life career.