OMG! Please Don't Make Me Take Report from Him . . . (plus Nursing Report Sheet Download) | NURSING.com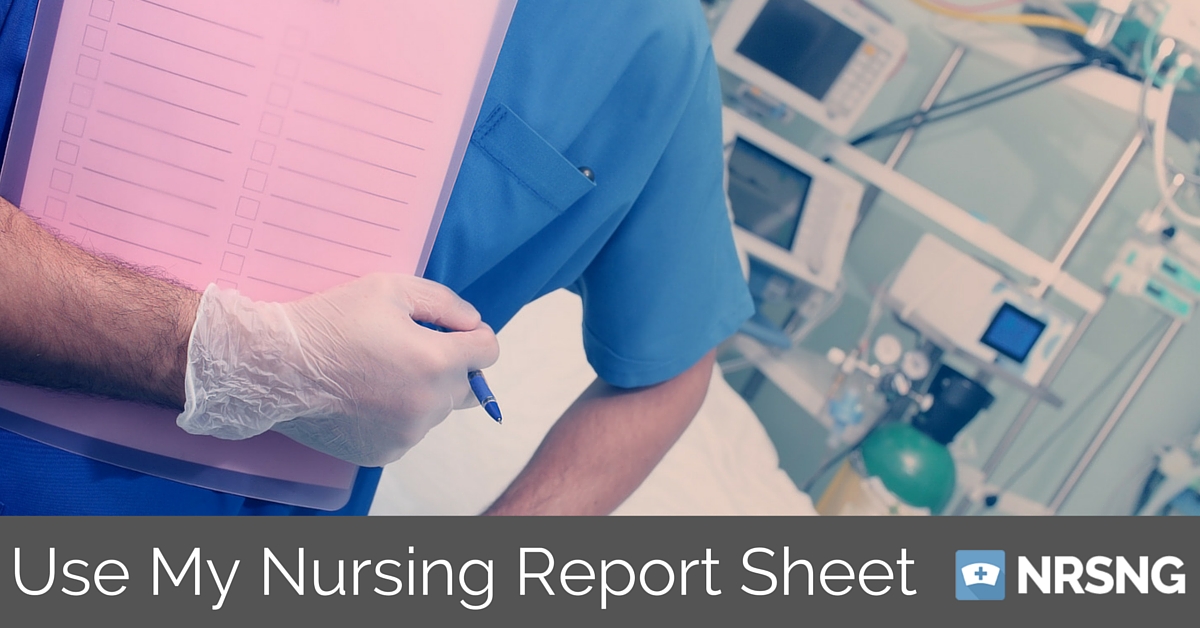 What are you struggling with in nursing school?
NURSING.com is the BEST place to learn nursing. With over 2,000+ clear, concise, and visual lessons, there is something for you!
Wait!!!
Don't take or give another handoff report until you use this nursing report sheet template.
Download the Report Sheet
Handoff report is one of those areas that I tend to spend a LOT of time with new grads. My preceptor did the same thing. I remember for about the first month with her she had me do the following:
Fill out the above report sheet for each patient
Make me give her mock report on each one
Correct the errors
Stand over my shoulder while I gave report
If I were to be honest . . . I hated it . . .
In retrospect, I couldn't thank her enough for the focus and effort she put on helping me learn how to give a proper report.