Nearly half of all nurses are feeling burned out and that's scary.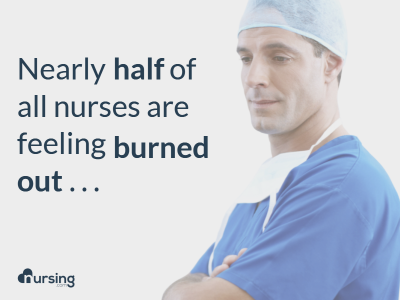 What are you struggling with in nursing school?
NURSING.com is the BEST place to learn nursing. With over 2,000+ clear, concise, and visual lessons, there is something for you!
Anyone that has had to go to work in the last year has felt some sense of burnout. This might have made them switch companies or change their careers, but the impact of that decision is confined only to the employee.
When a highly trained healthcare worker burns out and leaves the industry they leave a gap that can't be filled easily at all. Inevitably there will be fewer nurses to care for patients which will undoubtedly impact patient care. Since the start of the Covid-19 pandemic the medical field and nurses, in particular, have been through harrowing experiences, and it is starting to take its toll.
It isn't just the environment, it is also the workload. Early in covid when there was a ventilator shortage, nurses spent their entire shift manually ventilating patients.,
We at NURSING.com ran a survey amongst our nearly half-million members and discovered some truly scary statistics. Nurses freely admitted:
they are so burnt out

offices are so short-staffed

they are so afraid of how this is hurting their patients
This burnout can cause nurses to leave the field which can hurt staffing and lead to further burnout. It is a scary cycle, and the biggest concern is that the end result is how this is affecting patient safety. Imagine a scenario where you go to the hospital in an acute situation and can't be seen because there are no nurses. Even if you are seen you are not getting the care you deserve.
The nurses that do remain on the job are reporting being harassed and attacked, is it any wonder they want to quit?
Shortages can always be reduced by training new nurses, but this time it is different. Covid also impacted the training of nurses, so it will be even longer before things normalize.
83% of Educators believe that Covid-19 has disrupted the education of their nursing students.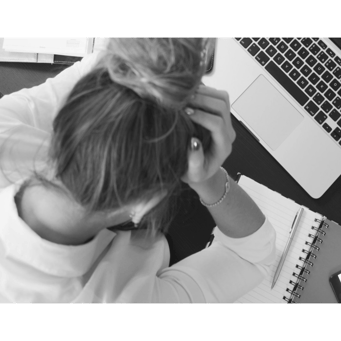 Testing centers were shut which prevented students from progressing in their studies

The training was inadequate as they were forced to use mannequins instead of actual patients

Students saw reduced hours in their courses and lab times which left them unprepared.
Even this year in 2022 there's still concern about returning in-person to learn which means that there are fewer students being properly trained to fill the gaps.
Nurses currently in the field have been through an accelerated amount of trauma, death, and pain, and they fear for their patients, their loved ones, and themselves. If they haven't declared that they are burning out, they are still at incredible risk of burning out soon. One nurse shared with us a story that just tore at our heartstrings.
"I lost my job due to Covid, couldn't pay rent, had a hard time finding a job, didn't get clinicals due to Covid. Lost my grandmother during the beginning of Covid and I couldn't see her or touch her or hug her. My family was inside with her and I had to stand outside by a window just to see her. Until she passed and was brought out I couldn't touch her. They unzipped the bag and let me hug and touch her. It was awful."
On a more general basis, nurses are reporting management being very cavalier about the scale of death they have seen. Nurses have watched people suffocate to their death and need to bottle up their emotions. Nurses brought these emotions home with them and 27% reported that this even destroyed their relationships.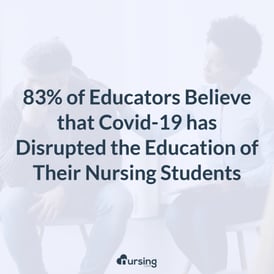 Two years in this pandemic continues to cause pain and suffering on the people we rely on for care and the effects will be felt in healthcare the healthcare experience for many years.